Cyprus rape case: President urged to intervene after British woman found guilty of lying about attack
'There has been a grave injustice here,' says teenager's lawyer
Maya Oppenheim
Women's Correspondent
Thursday 02 January 2020 14:07 Comments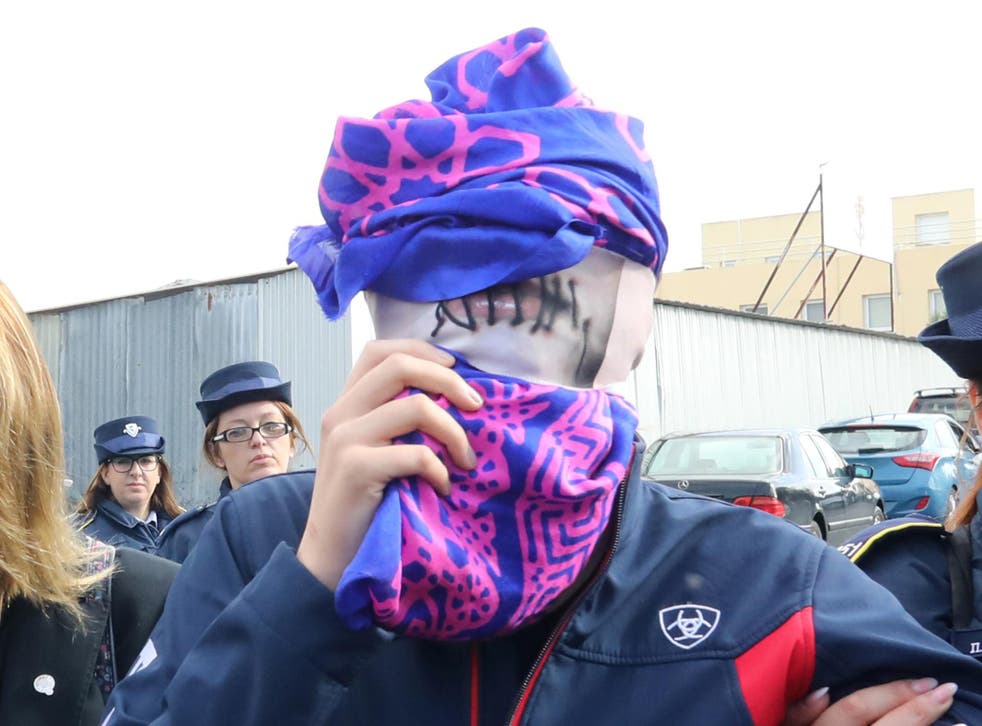 The president and the attorney general of Cyprus have been urged to intervene in the controversial case of a British woman found guilty of lying about being gang raped.
A 19-year-old woman, who claims she was gang raped by a group of young Israeli men at a hotel in the Cypriot party resort of Ayia Napa in July, has said she was forced to sign a confession withdrawing the complaint.
The teenager, whose identity has not been revealed, is facing a year in prison after a judge on Monday ruled she had lied to police when she made the rape allegations against the men.
The young woman, who will be sentenced on 7 January, was jailed for four and a half weeks during the summer in a prison in the capital Nicosia that has been criticised for overcrowding and degrading treatment.
Michael Polak, a British human right lawyer from Justice Abroad, a legal aid group providing help to the teen's family, told The Independent: "There are calls for the attorney general to take over her case and end it and pardon her. We are calling for him to intervene."
World news in pictures

Show all 50
He continued: "We believe she should never have been put on trial. We made written representations to the attorney general at the start asking him to discontinue proceedings.
"We want the teen to leave Cyprus without a conviction. A conviction will affect jobs she can do in the UK and associations and groups she can be a member of. There has been a grave injustice here. The teenager has suffered a lot during and since being raped. She is determined to get justice in Cyprus or at the European Court of Human Rights if need be."
Mr Polak said they were asking for an expedited appeal against the verdict so it can be heard quickly, as otherwise it could take around two years for an appeal hearing at the Cypriot Supreme Court.
He added: "There were various grounds for appeal – including the approach of the trial judge to the case. A number of times in the case, he shouted 'this is not about rape, this is not a rape case', closing his mind to the possibility she had been raped."
Mr Polak said he hoped the teenager, who pleaded not guilty, would receive a non-custodial or suspended sentence but argued there was "a real possibility" she will be sentenced to imprisonment.
The lawyer said it was still unclear whether the young woman, who has missed out on her place at university due to the case, would be able to return to the UK or not.
She has been convicted of "public mischief" – an offence which carries a prison sentence of up to a year or a £1,500 fine.
The teenager had her passport confiscated and has not been able to leave the Mediterranean island since the alleged gang rape occurred on 17 July despite mounting international outrage over the case.
Petros Clerides and Alecos Markides, two former attorney generals in Cyprus, and former justice minister Kypros Chrisostomides urged the current attorney general, Costas Clerides, to intervene in the case in a joint letter.
Lawyers in both Cyprus and the UK told The Times they were calling for Nicos Anastasiades, the president of Cyprus, to pardon the young woman.
In October, a court in Paralimni heard a group of young Israeli men were "aggressively" planning to have sex with the woman. The men were heard plotting in a "very bad way" to "do orgies" with the teenager, the court was told.
The young woman's lawyers say she was raped and her retraction should not be allowed to be used as evidence because investigators exerted pressure on her and threatened her and her friends with arrest.
The Foreign Office in the UK has branded her conviction "deeply distressing" and said it was "seriously concerned" about the fairness of her trial – saying it will raise the matter with Cypriot authorities.
But a spokesperson for the Cypriot government said they had "full confidence in the justice system and the courts" and argued they "should be left unfettered to implement state laws and deliver justice".
The mother of the young British woman lent her support to calls for a tourism boycott of Cyprus and argued Ayia Napa was not a safe place.
"The place isn't safe – it is absolutely not safe," she told BBC Radio 4's Today programme. "And if you go and report something that's happened to you, you're either laughed at, as far as I can tell, or, in the worst case, something like what's happened to my daughter may happen".
Her daughter is experiencing post-traumatic stress disorder and was sleeping 20 hours a day due to a condition called hypersomnia, she said.
"She needs to get back to the UK to get that treated – that's my absolute primary focus," the mother, who also has not been identified, said.
The young girl's alleged assailants, who had been on holiday in Cyprus, have denied any allegation of assault and have since returned to Israel.
Register for free to continue reading
Registration is a free and easy way to support our truly independent journalism
By registering, you will also enjoy limited access to Premium articles, exclusive newsletters, commenting, and virtual events with our leading journalists
Already have an account? sign in
Join our new commenting forum
Join thought-provoking conversations, follow other Independent readers and see their replies