The death of Moscow's Don: Aslan Usoyan gunned down outside his favourite restaurant
Shooting of crime boss has stoked fears of gangland reprisals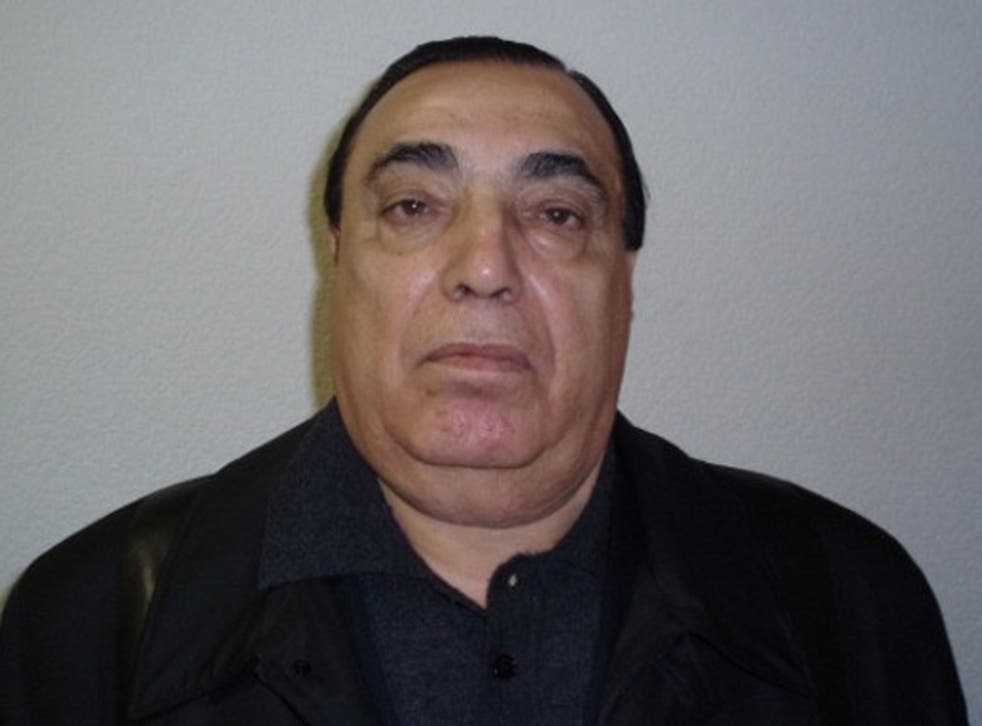 The audacious daylight shooting of a Russian mafia boss in central Moscow has stoked fears of further score-settling and a return to the bloody gangland wars of the 1990s.
Aslan Usoyan, known widely by his nickname "Grandpa Khasan", was shot on Wednesday afternoon as he left his favourite restaurant on Povarskaya Street in central Moscow.
"The killing of such an influential figure cannot go without revenge from his supporters," said Alexander Khinshtein, a Russian MP today. "This is likely to bring about a new wave of attacks and murders."
Moscow is still hit by occasional contract killings, such as the 2009 murder of Vyacheslav Ivankov, a mafia boss known as the Little Japanese, and a failed 2010 attack in which Usoyan was injured. Such attacks have become rarer than they were in the 1990s but this latest attack could spark revenge killings.
Analysts of the murky Russian underworld said a number of different groupings could be behind the attack. There is even a somewhat fanciful theory linking the killing to the triple assassination of Kurdish separatists in Paris last week. Usoyan, an ethnic Kurd, was rumoured to be one of the suppliers of illicit weapons to Kurdish separatist movements fighting in Turkey.
The most likely culprit appears to be criminal elements loyal to Tariel Oniani, a Georgian gangster who is currently behind bars but who has been Usoyan's main rival for many years and still has a strong network of lieutenants. There could be revenge attacks against Oniani's group, as well as score-settling between members of Usoyan's own grouping as they jockey for influence following the death of their Don.
According to Mark Galeotti, a professor at New York University who specialises in the Russian underworld, Usoyan's nephew Miron has been primed to take over from him ever since the 2010 failed assassination attempt left Usoyan fearful for his life. "But a lot of people aren't sure if he is up to it," Mr Galeotti said. "Usoyan built his criminal network on very personal links and it is not clear whether these loyalties will simply transfer."
Unlike the more sophisticated organised corruption networks that have sprung up in the past decade and are closely interwoven with government structures, underworld figures like Usoyan were a dying breed.
"Usoyan was very much a Don Corleone figure," says Mr Galeotti. "He had enough links with political structures to ensure that he had protection but he didn't actually work directly with politicians."
In news reports on Russian television, Usoyan was openly referred to as a "thief-in-law" and a "criminal authority". He was one of the last of the major "thieves-in-law", the Soviet-era crime bosses whose culture and ethics originated in the Gulags, and his lifestyle was different to the newer class of Russian rich as well. He was an old-school mafia boss who ate at the same kitschy Azerbaijani restaurant most days, where he would receive visitors and other clan bosses keen to settle disputes, and where he was assassinated. He rarely travelled abroad and although he travelled in a four-car motorcade for security he was not ostentatious with his ill-gotten wealth.
He was hit in the neck by a sniper hiding in a building across the street from the restaurant, where he had just had lunch. Police said that the gunman used a Val, a sniper rifle with a silencer that has a range of up to 400m and is used by the Russian special forces and elite units of the army.
The sniper appears to have had at least one accomplice and to have fired the shots from a fifth-floor window in the stairwell of an apartment block across the street.
Police believe they have captured the killer on camera entering the building with a large bag, but the man is wearing a winter coat and hat and none of his features are visible. The "control shots" meant to ensure that the mafia boss was dead instead hit a waitress from the restaurant, who remains in a critical condition in hospital after losing four litres of blood. But one bullet was enough to finish off Usoyan, who died after being rushed to hospital by his bodyguards in his own motorcade.
No details about Usoyan's funeral have been released yet. It is likely to require a huge police presence as criminal bosses from across Russia come to pay their respects.
Russian villains: Kingpins in crime
Aslan Usoyan
Born in 1937 in Tbilisi, Georgia, Usoyan was an ethnic Kurd who rose to become one of post-Soviet Russia's most powerful crime bosses. In the only interview he has ever given, he described himself as a "pensioner", but did not deny that he was a "thief-in-law".
Semyon Mogilevich
In a class of his own, Mogilevich is believed to be the most powerful underworld financier and money launderer with wide connections across the crime and political worlds in Russia and neighbouring countries. He is on the FBI's Ten Most Wanted list, but resides unmolested in Moscow.
Tariel Oniani
Known as Tarot, Oniani hails like many of the Soviet-era crime leaders from the republic of Georgia. It is believed that his gang was involved in a bloody turf war with Usoyan's gang, primarily over lucrative construction contracts involved in the 2014 Winter Olympics in Sochi. He was jailed for 10 years on kidnapping and extortion charges in 2010.
Vyacheslav Ivankov
Also born in Georgia, Ivankov was ethnic Russian but due to his Asian features was named "the Little Japanese". Shot dead in central Moscow in 2009, apparently after mediating a dispute between Oniani and Usoyan.
Shaun Walker
Join our new commenting forum
Join thought-provoking conversations, follow other Independent readers and see their replies