Denmark's neighbours are even worse when it comes to refugees
Denmark came under fire after approving a bill which included the confiscation of migrants' valuables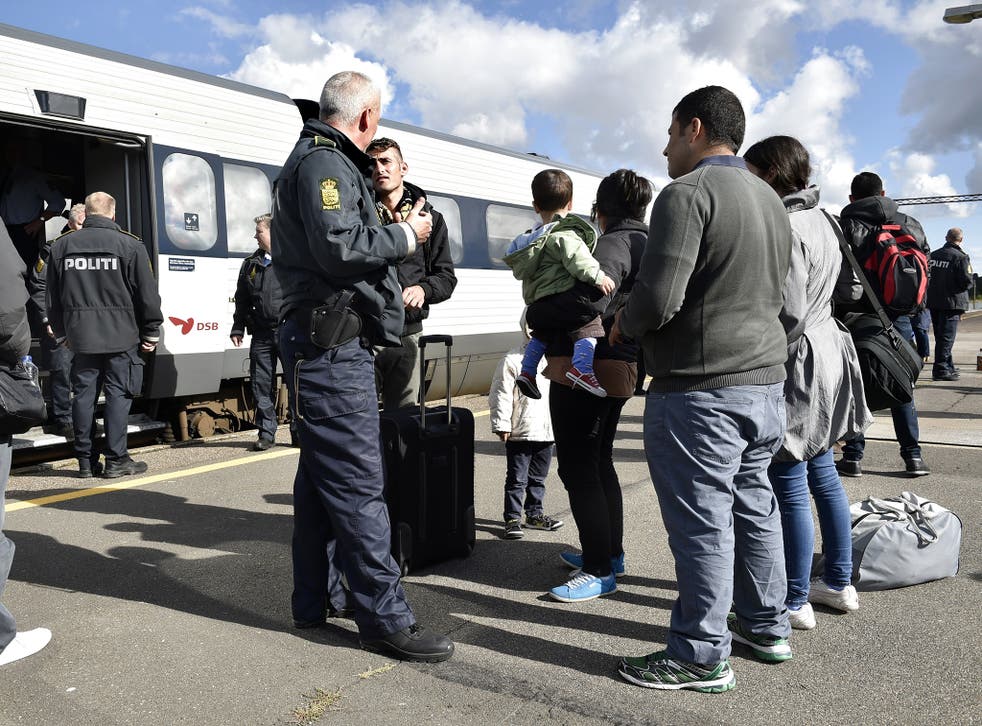 According to recent reports, Denmark's notorious "jewellery bill" – which allows immigration authorities to confiscate valuables from refugees in order to cover the cost of their accommodation – has yet to actually bring in any cash and the exercise is looking more and more like an expensive PR disaster for the Danish government.
On January 26, in spite of widespread condemnation, Denmark's parliament approved a bill presented by the right-wing minority government of the prime minister, Lars Løkke Rasmussen, which proposed drastic reforms curbing asylum seekers' rights – including the confiscation of migrants' valuables. The bill was approved by a majority of 81 of the 109 lawmakers present. Members of the opposition Social Democrats also backed the measures.
While critics argue that a relatively wealthy state like Denmark should be more generous, and that it also has a history of being so, the bill's defenders have been quick to point out that wedding rings (and items of sentimental value) are exempt from confiscation.
And before you jump to the conclusion that somehow Danish politics and public opinion has veered to the far-right and that this sort of thing would be considered beyond the pale in any "civilised" European nation, a recent YouGov survey survey found that 54% said they would support such a law in Britain, while in Germany, 62 per cent agreed, in France 39 per cent, Denmark 38 per cent (while 39 per cent oppose the law), Sweden 41 per cent, Finland 55 per cent and Norway 33 per cent.
Scapegoats for deterrence
The Danish decision to seize valuables was shocking – and drew a lot of adverse comment – but the really damaging section in the law just passed is the delay of family reunifications for up to three years. The three-year waiting time applies to refugees who get a "temporary protected status" – which is given to those who can show they are in immediate danger in their home countries. The status is initially granted for up to one year and then can be extended. Since the measure is meant to deter refugees, the government is actively trying to make it seem like all refugees will be separated from their family for three years.
Jonas Christoffersen, of the Danish Institute for Human Rights, said this was a "significant violation" of human rights for refugees.
Bad press
Denmark is not bound by EU asylum and migration law. A referendum was held in December 2015 on whether the country's full opt-out on home and justice matters should be converted into an opt-out with case-by-case opt-in similar to that currently held by the UK and Ireland. The referendum was rejected by 53 per cent of voters. However, Denmark is bound by Article 8 (the right to respect for private and family life) of the European Convention on Human Rights – and Amnesty International in Denmark and the Danish Institute for Human Rights are mounting a legal challenge to the immigration bill.
Denmark's decision also received extremely bad international press coverage. Chinese dissident artist Ai Weiwei closed down his exhibition in Copenhagen in protest at the new bill, and Danish actress Sofie Gråbøl also made an intervention in the debate.
In spite of this negative story, it is worth remembering that although Denmark – a rather small country of 5.7m people – has not traditionally been a magnet for immigration, it has not always been unwelcoming for migrants either. This is a country that largely rescued its Jewish population during World War II and, today, 12.3 per cent of the population are immigrants or their children. Denmark has also been a prominent advocate for refugees and asylum seekers.
Rowing back
But the debate on the "refugee crisis" is changing in Denmark. Danish embassies kicked off a public relations campaign aimed at dispelling the myth that Denmark has turned cold-hearted toward refugees and asylum seekers – while, even before the current crisis, the Danish business community has been vocal on the entrepreneurial spirit of migrants. It is generally accepted in Denmark that the controversial jewellery law was an act of symbolic politics which won't affect the Danish national budget.
Although the Danish People's Party places emphasis on "difference", creating a damaging "them and us" atmosphere in public discourse, neo-Nazi groups are not as active in Denmark as in Finland or Sweden. In Denmark the debate is now about how the country can more effectively integrate refugees. The traditional tripartite discussions between Danish industry, trade unions and government will now place integration at the core of these negotiations – at the government's initiative.
Despite the jewellery law, Denmark has one of the least hostile policies towards migrants, when compared to its European neighbours (Norway, for example, is considering far stricter immigration laws. But the Danish government appears to want to project a tougher image – possibly stricter than it really is (hence the adverts in the Lebanese press last year telling migrants they were not welcome).
So it comes as little surprise to read that no valuables have yet been confiscated under the jewellery bill. It appears that, when it comes to its policy on refugees, Denmark's bark is worse than its bite.
Michelle Pace, Professor with Special Responsibilities, Roskilde University
This article was originally published on The Conversation. Read the original article.
Join our new commenting forum
Join thought-provoking conversations, follow other Independent readers and see their replies