Desperate Greeks turn to Vladimir Putin for help as country teeters on edge of bankruptcy
No agreement at eurozone talks as critical deadline looms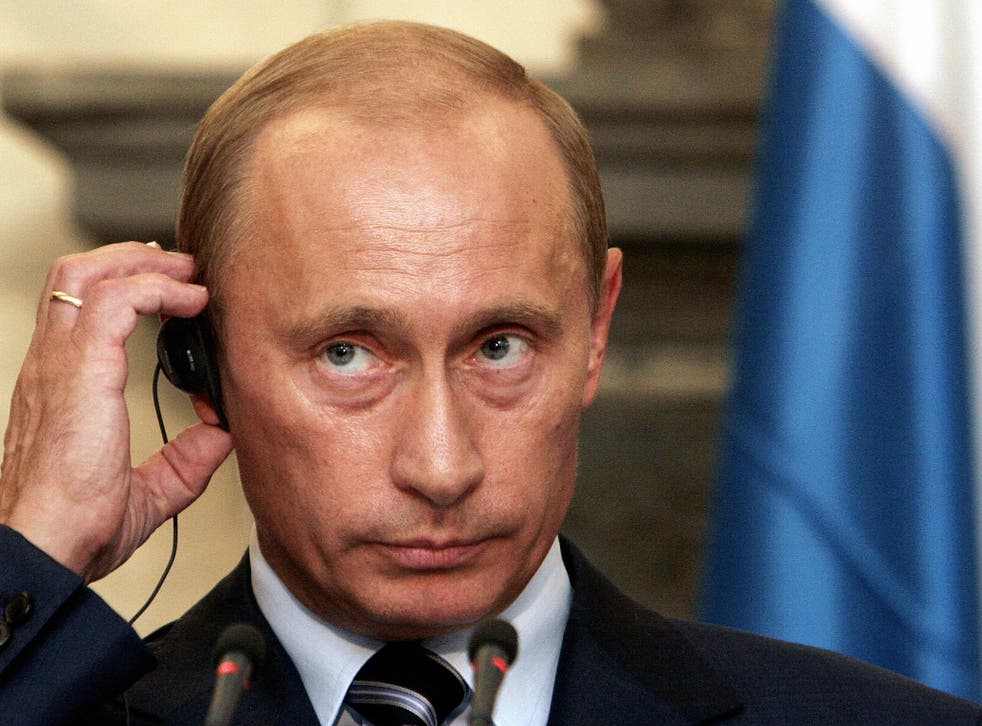 Greece is dangling the prospect of an Athens-Moscow alliance in an audacious attempt to pressure its eurozone creditors into watering down austerity demands as the country teeters on the edge of default and bankruptcy.
The Prime Minister, Alexis Tsipras, will hold talks with the Russian President, Vladimir Putin, 12 days before Greece must either pay $1.6bn (£1bn) to the International Monetary Fund or become the first eurozone state effectively to go bust.
For President Putin a Greek alliance is advantageous. He has been courting leaders in other EU states as he has come under pressure from financial sanctions over his military intervention in Ukraine. Some have spoken of the possibility of a Russian "fifth column" being created in the EU, beholden to the Kremlin.
A make-or-break meeting of eurozone finance ministers in Luxembourg ended without agreement amid reports in Greece of €2bn (£1.4bn) being pulled out of bank accounts by frightened savers in the past three days.
An emergency summit of eurozone leaders has been called to convene on 22 June. Negotiations between Athens and its creditors in the IMF and the eurozone over a "cash-for-reforms" deal have broken down, leaving Greece without the resources to pay its debts at the end of the month. Speaking after talks broke down last night, the Eurogroup's top official, Jeroen Dijsselbloem, said Greece required "politicians who are prepared to tell the truth to their people".
Mr Tsipras's delegation at the St Petersburg International Economic Forum summit includes a number of Greek business leaders and is being interpreted as a warning to European powers that Athens has other economic options if it is forced into a default at the end of the month. "Ever since he became premier Mr Tsipras has gone to great lengths to accentuate Greece's cultural and historical ties to Russia," said Nicholas Spiro of Spiro Sovereign Strategy. "Cosying up to Russia is part of his brinkmanship with Greece's creditors. All this adds to fears that if Greece exits the eurozone, Russia is waiting in the wings."
Greece elections 2015: In pictures

Show all 25
A Greek-Russian diplomatic and economic alliance could prove a nightmare for the European Union at a time when it is trying to present a united front in the face of Russian military revanchism in Ukraine. If Greece defaults, yet remains a full member of the European Union, Athens might even veto further EU sanctions against Russia, splitting the bloc.
Greece already trades more with Russia than it does with Germany, with the total value of commerce between the two countries recorded at $9.3bn in 2013. The bulk of that is accounted for by Greek oil and gas imports. But some in Greece have estimated that the country has also been hit disproportionately hard by the counter-sanctions imposed by Russia on the EU over the past year, with Greek agriculture exports and tourism particularly hard hit.
Last year, before he became Prime Minister, Mr Tsipras said Europe was "shooting itself in the foot" by imposing sanctions on Russia. A number of Mr Tsipras's Syriza coalition members are ex-Communists with an affinity for the old Soviet Union.
However, Russia's Deputy Finance Minister, Sergei Storchak, said that Greece was not seeking financial assistance and that the two countries are working on joint commercial projects, including an extension of a Russian gas pipeline through Greek territory. The recession-hit Russian state was, Mr Storchak told Reuters, in any case unable to offer cash to Athens.
The German Chancellor, Angela Merkel, told the German parliament that Greece has enjoyed "an unprecedented amount of European solidarity in the past five years" and noted that Athens has "constantly delayed essential structural reforms". However she said that her objective was still to keep Greece in the euro. "Where there's a will there's a way," she said. But the German Chancellor also stressed that the onus lay on the Greek side to move first.
Michel Sapin, France's Finance Minister, said that if Greece were to leave the euro it would be a "complete catastrophe" for the country.
Tourism accounts for around 16 per cent of Greece's GDP and Russia has been the fastest-growing source of visitors in recent years. Agricultural products are around 40 per cent of total Greek exports to Russia. Mr Tsipras last visited Moscow in April, when he attempted, unsuccessfully, to secure an exemption for Greek produce from Russia's EU counter-sanctions.
Some doubt that there will be any benefit this time around either. "He [Tsipras] may make friends there [in St Petersburg] but unfortunately he's not going to find any money," said Holger Schmieding of Berenberg Bank. "The Russians don't have enough money for themselves. They definitely don't have a lot of money to spare – and certainly nothing that would suffice to support the Greek banks."
Join our new commenting forum
Join thought-provoking conversations, follow other Independent readers and see their replies