Dolmabahce Palace 'attack': Shots fired at guards at tourist attraction in central Istanbul, Turkey
Police have captured two 'gunmen', according to reports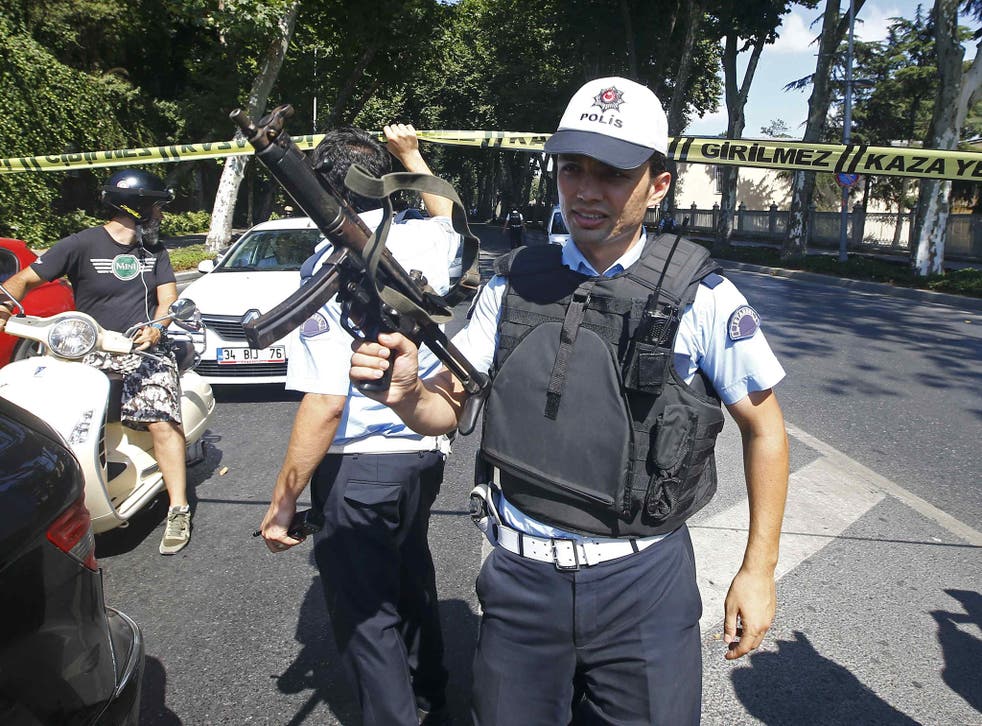 Gunmen are reported to have opened fire on guards outside the Dolmabahce Palace in central Istanbul, a popular destination for tourists visiting Turkey.
Police responded on the scene and themselves opened fire with automatic weapons. There were reports that an explosion had also been heard.
Local media said that two men were caught by police shortly afterwards, near the German consulate. Al Jazeera Turkey said the men were heavily armed but had been detained.
One policeman was "lightly wounded" in the attack, according to the Anadolu news agency. Multiple local media reports suggested no one was killed or badly injured, and a large area around the palace was cordoned off from the public.
The Dolmabahce Palace holds historical significance as the seat of power for the Ottoman Empire, and the final resting place where Mustafa Ataturk, the founder of modern Turkey, spent his last few days and died.
The modern Prime Minister's offices are located nearby.
Police in Istanbul did not provide an immediate statement on the developing story, but it comes amid an escalation of violence between Turkey and separatist Kurdish rebels.
Turkey has also recently declared it will wage a war on two fronts in northern Syria, jointing an alliance with the US to strike against the advance of the Isis militant group.
A recent video published online by Isis, and voiced by a Turkish-speaking fighter, urged people in Istanbul and elsewhere to "rise up" against the government of President Recep Erdogan, who was described in the video as "Satan".
Join our new commenting forum
Join thought-provoking conversations, follow other Independent readers and see their replies