Dominique Strauss-Kahn timeline: How the former IMF chief went from potential French President to 'pimping' trial
The spectacular career rise and fall of DSK in dates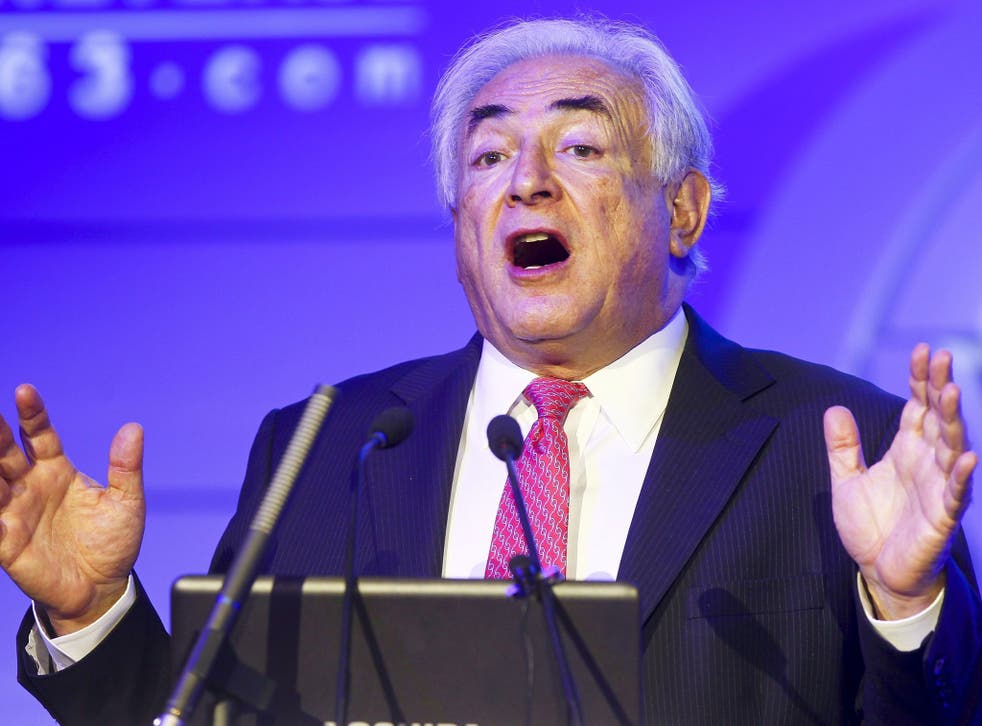 The disgraced former IMF chief Dominique Strauss-Kahn is appearing in court this week accused of "aggravated pimping" following a series of orgies at luxury hotels in Paris and Washington DC.
The 65-year-old was one of the most important economists in the world and once seemed set to run for French president – but now admits that his political career is ruined after a series of damaging sex scandals.
So how did the man known around the world as DSK become a defendant in one of France's most high profile criminal trials?
25 April 1949: Born in Paris in the wealthy suburb of Neuilly-sur-Seine, the son of a lawyer.
1972: Attended Paris' prestigious Institut d'études politiques de Paris – or Science Po – a breeding ground for the French elite.
Dominique Strauss-Kahn: A timeline

Show all 11
1986: First foray into politics following involvement in the Socialist Party. Elected a member of French parliament in the Haute-Savoie department.
2007: Named as the European nominee to run the IMF, and announced as its managing director on 28 September.
2008: IMF calls independent investigation over allegations Strauss-Kahn had an affair with subordinate Piroska Nagy. Nagy accused DSK of sustained harassment that left her feeling she had little choice but to sleep with him.
2011: Resigned after being arrested by New York police on sexual assault allegations.
2012: Signs settlement with hotel maid Nafissatou Diallo in December.
2014: The events inspired a film starring Gerard Depardieu, released amid threats of a defamation suit from DSK.
2015: DSK goes on trial for aggravated pimping