Norway urges Donald Trump to announce clear policy on Russia amid fears of military activity in Arctic
Plea comes as Russia works on new military bases and airfields in the Arctic
Lizzie Dearden
Saturday 03 December 2016 12:10 Comments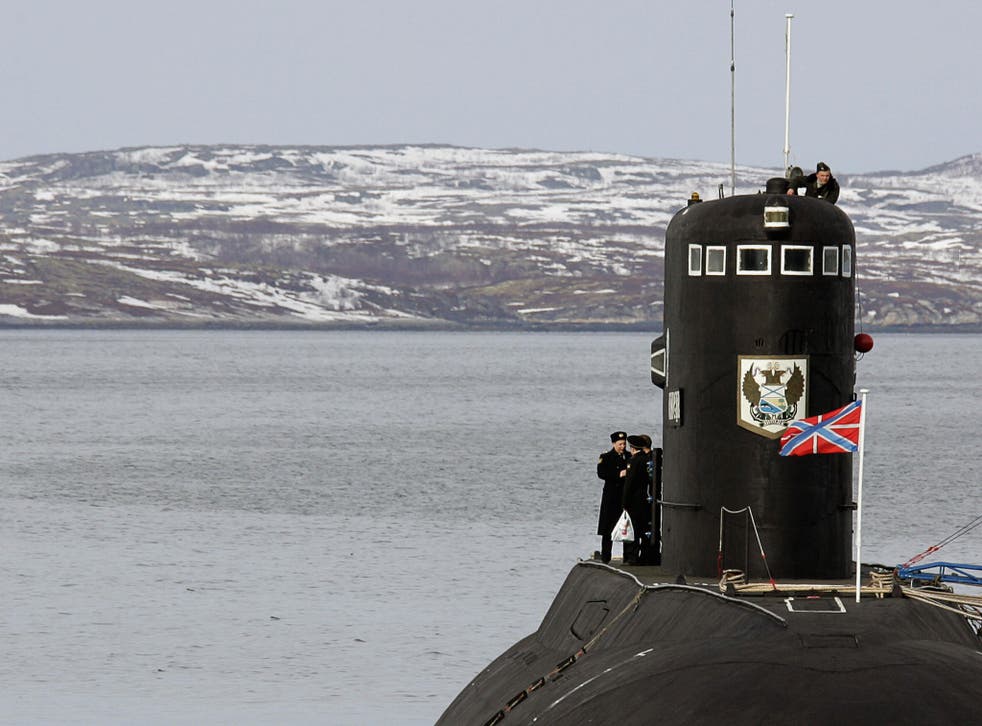 The Norwegian government has urged Donald Trump to outline a clear policy on Russia amid fears over intensifying military activity in the far north.
Ine Eriksen Søreide, Norway's defence minister, said the country was concerned by missile tests carried out by Vladimir Putin's forces, equipment upgrades and the deployment of submarines from six Arctic bases.
"They have been re-establishing their 'bastion' defence concept," she told Reuters, referring to the Soviet Union's Cold War strategy of heavily defending maritime areas such as the Barents Sea.
Putin: Russia ready to restore US relations after Trump win
"They have to a great extent shown that this area is strategically even more important to the Russians now than it used to be."
There has been widespread speculation that Russia will intensify its military activity worldwide following Mr Trump's victory in the US elections after warm overtures from the President-elect.
The State Duma burst into spontaneous applause upon news of his election, while he and Mr Putin have agreed to "straighten out" relations between America and Russia on the phone.
Mr Trump praised the Russian President as a "great" leader during his campaign and has been largely uncritical of his support for Syrian President Bashar al-Assad and intervention in the Ukraine conflict – two of the key issues generating discord with Barack Obama's administration.
Nato has called on the incoming President to continue his predecessor's commitment to the military alliance and its operations bolstering the defence capabilities of countries bordering Russia, after he raised fears he could withdraw crucial American funding for Nato.
Erna Solberg, the Norwegian Prime Minister, raised her country's concerns in a phone call with Mr Trump on Thursday.
World reaction to President Trump: In pictures

Show all 29
Ms Søreide said she offered reassurance about the US' commitment to Nato and common security but questions remained.
"What is most important to us right now is to have both a predictable and a very clear policy on Russia," she added.
"The earlier and the clearer that the new administration comes out with this, the better it is, also for European security."
Norway has announced plans to buy five Boeing P-8A maritime surveillance planes that it could use to better track Russian submarines, cooperating closely with Britain, which is buying nine of the planes.
The defence minister said Russia is now capable of "closing off allied reinforcements" in the GIUK gap, which runs between Greenland, Iceland and the UK to function as a strategic gateway to the north Atlantic.
US and Nato officials say the level of Moscow's submarine activity in the region is at its highest since the end of the Cold War in the early 1990s.
Hailing the completion of a new "jumbo" Arctic military base on Kotelny Island last year, state broadcaster Russia Today said a series of smaller bases were being built on Wrangel Island and six new airfields were to be completed in 2017, with troops being deployed the following year.
Additional reporting by Reuters
Register for free to continue reading
Registration is a free and easy way to support our truly independent journalism
By registering, you will also enjoy limited access to Premium articles, exclusive newsletters, commenting, and virtual events with our leading journalists
Already have an account? sign in
Join our new commenting forum
Join thought-provoking conversations, follow other Independent readers and see their replies