Dutch parliament approves partial burqa ban in public places
Law receives overwhelming support in lower house of Dutch parliament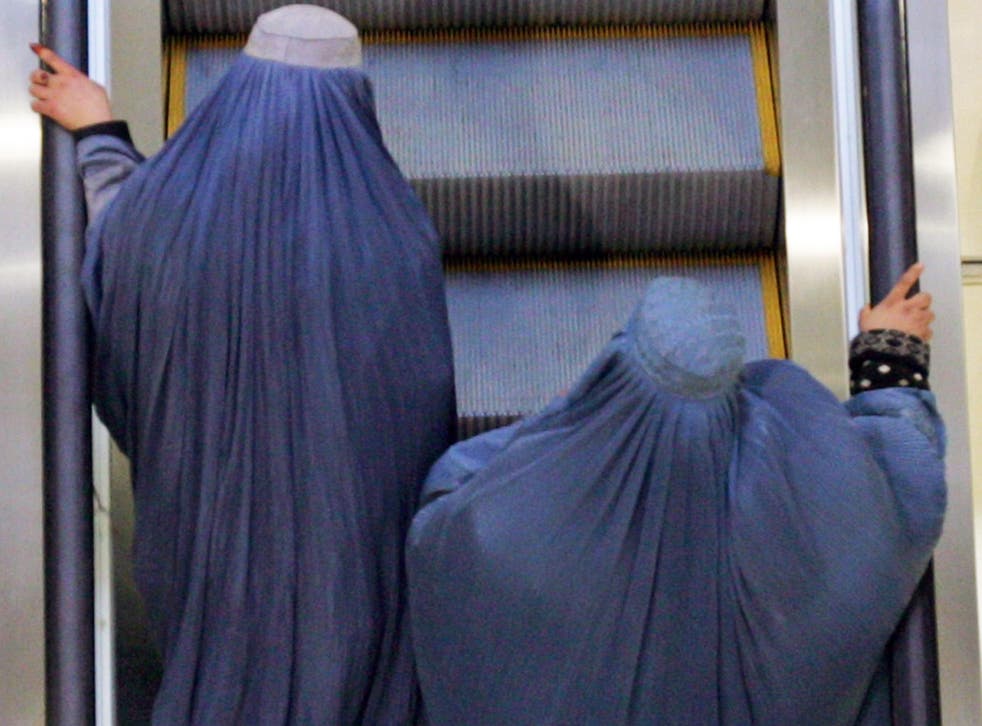 MPs in the Netherlands have voted overwhelmingly in favour of a ban on wearing face-covering Islamic veils in some public places, including schools, hospitals, government buildings and on public transport.
The rule – which will outlaw all face coverings including ski-masks and helmets – was approved by 132 members of the 150-seat house.
It will now go before the Senate, where it must be approved before becoming law.
Few women in the Netherlands wear Islamic veils – such as the niqab and burqa – but the issue has been hotly debated for years.
Under the law, the burqa could still be worn on the streets. But an outright ban is one of the central demands of the anti-Islam opposition Freedom Party, which is leading in polls ahead of parliamentary elections in March.
Freedom Party founder Geert Wilders called the limited ban, "a step in the right direction", adding that he will push for a complete ban if his party is elected next year, The Associated Press reported.
"Face-covering clothing will in future not be accepted in education and healthcare institutions, government buildings and on public transport," the government said in a statement last year after the cabinet backed Interior Minister Ronald Plasterk's bill.
It said it had "tried to find a balance between people's freedom to wear the clothes they want and the importance of mutual and recognisable communication."
The ban only applies "in specific situations where it is essential for people to be seen" or for security reasons, Prime Minister Mark Rutte told journalists at the time.
"The bill does not have any religious background," he added.
Those caught flouting the ban can be fined up to 405 euros (£343).
Afghan men wear burqas in support of women's rights
The Netherlands joins several other European countries that have introduced restrictions on Islamic veils, despite numerous challenges from those who say the laws restrict religious expression.
Surveys have found that only a few hundred women in the Netherlands wear the burqa, most of them only occasionally.
World news in pictures

Show all 50
France introduced a ban on women wearing the burqa in 2010, resulting in only a handful of arrests since then.
The European Court of Human Rights last year supported the French ban, rejecting arguments that banning veils breached religious freedom.
Under the French legislation, women wearing full-face veils in public spaces can be fined up to 150 euros (£127).
Belgium and some parts of Switzerland have followed France's lead and similar bans have been considered in other European countries.
Under a Bulgarian law, introduced this year, women who wear a burqa or niqab face a fine of €770 (£665) and benefit sanctions.
The move was condemned by Amnesty International as "part of a disturbing trend of intolerance, xenophobia and racism in Bulgaria".
The Norwegian government is considering banning the burqa from schools and universities, despite there being few women who wear face-covering Islamic dress in the country.
Senior politicians in Germany have also hinted at the possibility of a similar ban, while a recent YouGov poll revealed around 57% of the British public would be in favour of the government outlawing the burqa.
Join our new commenting forum
Join thought-provoking conversations, follow other Independent readers and see their replies