Ebola outbreak: Spanish nurse Teresa Romero who first caught disease outside Africa 'no longer infected'
She contracted the disease while looking after two priests who were infected in Africa, both of whom later died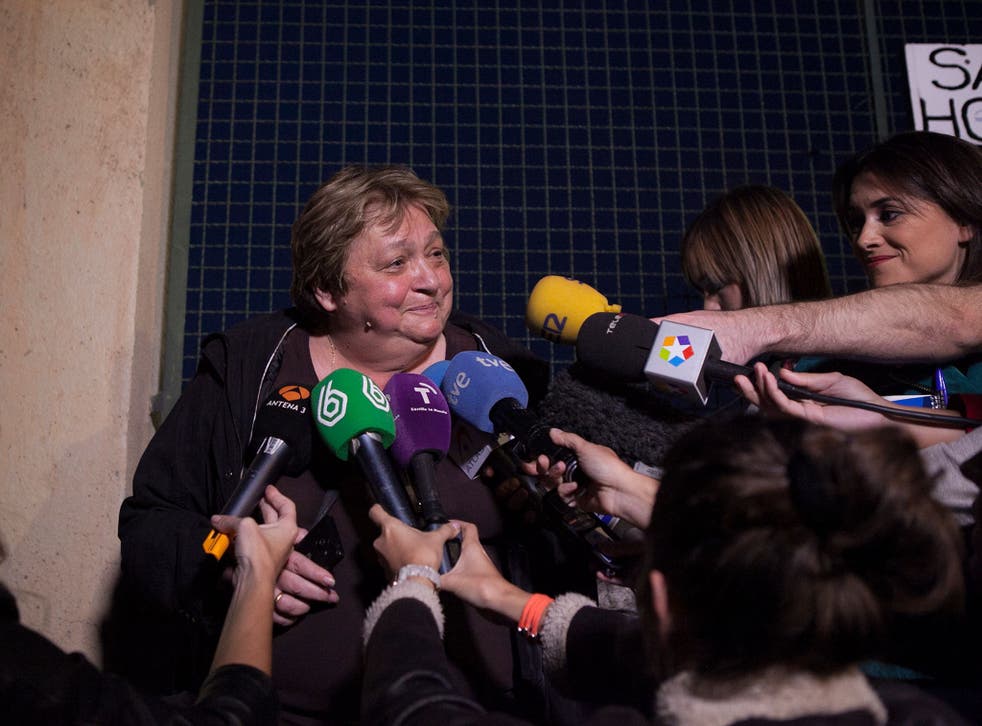 A Spanish nursing assistant who became the first person to catch Ebola outside of Africa appears to have survived the disease, officials have said.
Tests on Teresa Romero, 44, found no trace of the virus in her system on Sunday.
She caught the disease while looking after two priests who were infected in Africa. Both of them later died.
Manuel Cuenca, microbiology director at Madrid's Carlos III hospital in Madrid, said a second test would be carried out to confirm that Ms Romero had recovered fully.
Her husband, Javier Limon, who is in quarantine, said in a video recorded sitting on his hospital bed: "I am very happy today, because we can now say that Teresa has vanquished the disease."
See the Ebola outbreak mapped

Show all 7
Maria Teresa Mesa, a family friend, said she had spoken to Ms Romero and she was "doing spectacularly well".
She added that her friend had told her at one point during her treatment that she thought she was going to die from Ebola.
Earlier this month, Ms Romero told El Pais newspaper by phone that she may have become infected when she removed her protective suit after cleaning one of the priest's rooms.
"I think the error was the removal of the suit. I can see the moment it may have happened, but I'm not sure about it," she said.
"I hope that I can get through this. I have to get through this."
The Associated Press and Reuters contributed to this report.
Join our new commenting forum
Join thought-provoking conversations, follow other Independent readers and see their replies