Ebola outbreak: 'We're all going to die' trends on Twitter after virus reaches Spain
Twitter reacts with anger after health minister confirmed nurse had tested positive after treating two Ebola patients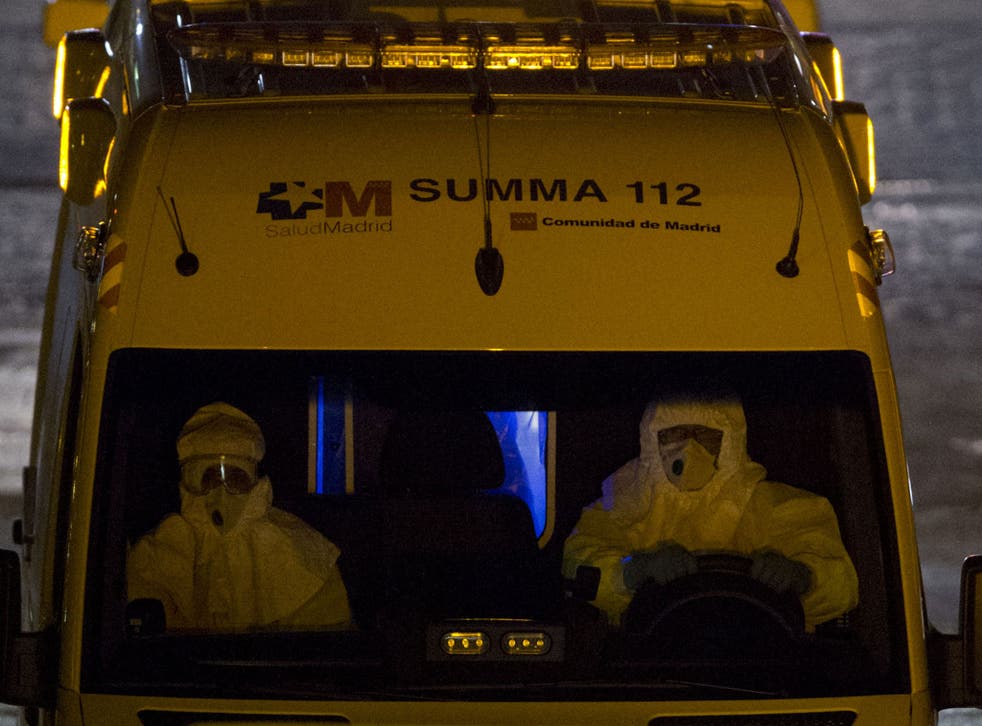 A hashtag translating as "we are all going to die" began trending in Spain after the country's health ministry confirmed what is believed to be the first case of a person becoming infected with Ebola outside Africa.
Users took to social media to vent their frustration about the lack of information and criticised health minister Ana Mato, who came under intense scrutiny at a news conference on Monday evening, where she confirmed a nurse at Madrid's Carlos III hospital had tested positive for Ebola, but refused to take questions from reporters.
Angry tweeters used the tag #VAMOSAMORIRTODOS and wrote a series of comments including "We are all going to die before Ana Mato resigns" and "Ana Mato brought Ebola to Spain, now we're all going to die" soon after the emergency press conference wrapped up. Similar hashtags including #AnaMatoDimision (Ana Mato must resign) began trending in Spain too.
Yesterday, Ms Mato said the nurse had treated both Manuel Garcia and Miguel Pajares at the Carlos III hospital in Madrid. Mr Garcia, 69, died on 25 September after catching Ebola in Sierra Leone. Mr Pajares died in August after contracting the disease in Liberia.
See the Ebola outbreak mapped

Show all 7
The nurse was admitted to Alcorcon hospital on Monday morning with possible symptoms of Ebola, including high fever. According to health protocols, medical personnel involved in looking after the two Ebola patients were expected to take their temperature twice a day for 21 days.
Spain's health ministry is yet to provide information confirming the source of the infection, her whereabouts during the one-week period in which she experienced high fever before being admitted to hospital on Monday and her holiday destination or the number of people she was in contact with. Her husband has now been placed in quarentine.
Join our new commenting forum
Join thought-provoking conversations, follow other Independent readers and see their replies