Ecuador could send dissident back to Belarus
Like Julian Assange, Barankov was granted asylum, but now faces return to death penalty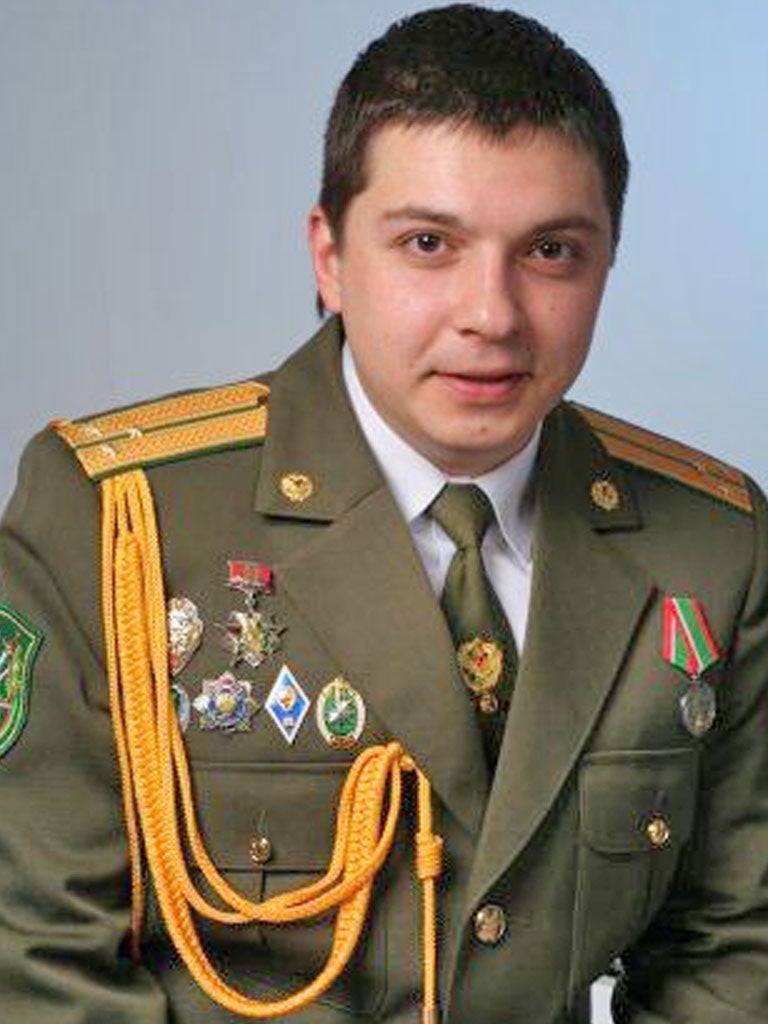 He claims to possess a dossier of incendiary information about high-level government corruption, and has been given political asylum by Ecuador.
The case of Alexander Barankov, who has been living in Ecuador since he fled his homeland of Belarus three years ago, certainly bears a passing similarity to that of Julian Assange. But while the Ecuadorian government are trying to find a way to get the Wikileaks founder out of their London Embassy and back to South America, Mr Barankov could be sent the other way: he has been moved to a Quito prison and is facing extradition back to Belarus, where he could face the death penalty.
Although Mr Barankov had been given asylum in Ecuador, he was arrested earlier this year at his Quito home, shortly before a visit to the country by the authoritarian Belarusian President, Alexander Lukashenko, who has been described as "the last dictator in Europe". Mr Lukashenko, who is banned from travelling to the EU, has courted anti-Western leaders such as Venezuela's Hugo Chavez, and was in Ecuador to sign a number of deals on trade and defence. Mr Barankov believes that Belarus put pressure on Ecuador to arrest and extradite him as part of the deal.
The Belarusian KGB, as the security services are still called in the former Soviet country, say that Mr Barankov used his position as a customs official to extort bribes from businessmen, telling them that he would have criminal proceedings started against them if they did not cooperate. The authorities say another man in Mr Barankov's crime ring has already been jailed. Mr Barankov denies this, and says he is being pursued for information he has on high-level corruption inside Mr Lukashenko's inner circle. He says his parents, still in Minsk, have been threatened, and that he will also be charged with treason, which carries the death penalty in Belarus. Authorities say they want to charge him only with fraud and embezzlement.
"The fervour with which the authorities have pursued the case suggest that he really does know something," says Aliona Krasovskaya-Kasperovich, deputy director of Platforma, a Minsk NGO that has kept in frequent touch with Mr Barankov. "Of course it will be very dangerous for him if he is sent back."
During a brief telephone conversation from his Ecuador prison cell late last week, Mr Barankov refused to divulge exactly what the information he says he possesses is related to. "It's not the right time, I need to wait for the court's decision," he said. "I know that there are a lot of rumours about this, but for now you have to wait." He said he had heard no news on the court decision. "It's two weeks since the extradition hearing was held, and there should have been a decision within three days, but there's nothing," he said.
Mr Barankov claims that there have been several attempts on his life while he has been in Ecuador, but the refusal to divulge exactly what information he has means that it is impossible to know for sure whether he is genuinely being pursued for what he knows. "Of course until we see the documents and information he says he has, some doubts will remain, but knowing our country, his story is very plausible," says Ms Krasovskaya-Kasperovich.
With the case of Mr Assange shining the spotlight on Ecuador's human rights record, Mr Barankov is hoping that President Rafael Correa will intervene and block his extradition, even if the court sanctions it. "Ecuador will put the emphasis on not extraditing a citizen whose life is at risk, from facing the death penalty or life in prison," Deputy Foreign Minister Marco Albuja said last week, though a final decision has not yet been taken.
Join our commenting forum
Join thought-provoking conversations, follow other Independent readers and see their replies