Edwy Plenel: is the journalist detested by politicians and colleagues alike the most hated man in France?
The ex-Trotskyist's Mediapart website has exposed some of the biggest French scandals of the last few years, so where's his reception as a journalistic hero?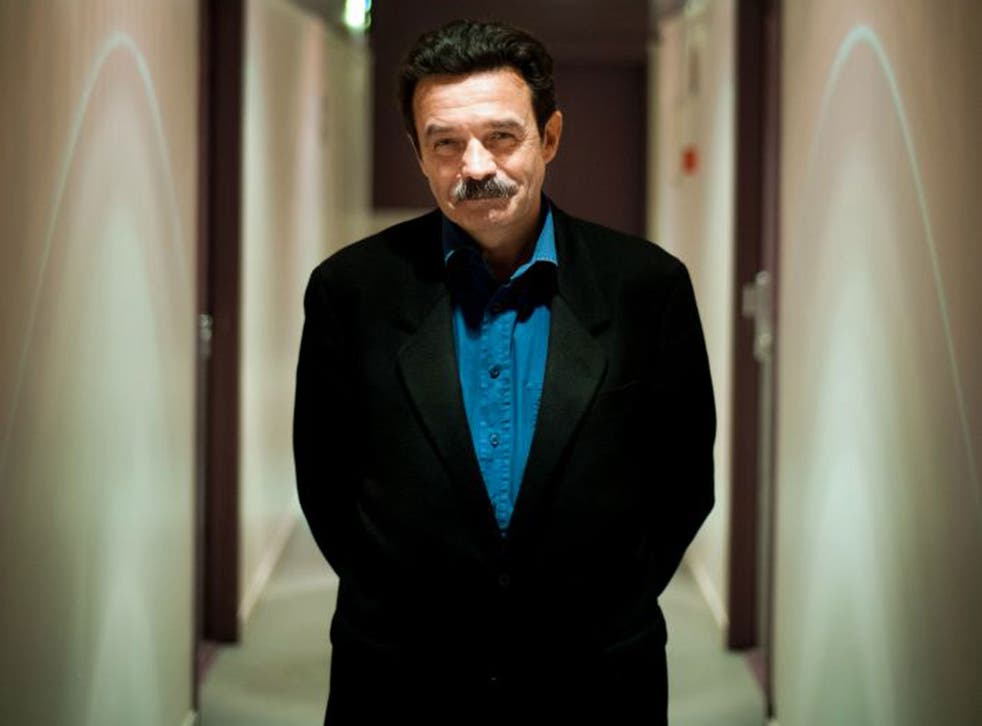 Edwy Plenel is one of the most hated men in France. And also one of the most admired.
In a country in which good investigative journalism is as rare as good English wine, Mr Plenel, has turned French politics, and French journalism, on its head in the last two years. And especially in the last four months.
The Cahuzac scandal? A millionaire Socialist budget minister hid his money from the tax-man in illegal accounts abroad. That story was first broken by Mr Plenel's online newspaper, Mediapart last December.
The Bettencourt affair? An audio tape led ultimately to a criminal investigation of former President Nicolas Sarkozy for allegedly defrauding a mentally ailing billionairess. The transcript was first published by Mediapart in 2010.
The "Gaddafi funded Sarkozy" affair? Mediapart published allegations last spring that Mr Sarkozy's 2007 presidential campaign took €50m from the Libyan dictator. A formal investigation has just been launched by the French prosecution service into similar allegations by a Lebanese middleman and fixer.
You might imagine that Mr Plenel would be a journalistic hero – a kind of Gallic Woodward and Bernstein. So he is to some. But he is also widely detested, not just by politicians but by many of his French journalistic colleagues.
A senior French radio journalist, speaking privately, calls him a "vigilante not a journalist…someone who confuses journalism with personal vendettas and crusades". Plenel also attracts suspicion as an ex-Trotskyist, who, at the age of 60, wears an impressively jet-black, Stalin-like, walrus moustache. He is described by former colleagues at Le Monde, where he was once the editor, as a "tyrant" and a "bully".
In the flesh, Plenel is a gentle, kindly, unassuming but passionate and eloquent man.
"I hate the personalisation, whether it comes in the form of hatred or hero-worship," he told The Independent. "It tells you a great deal about France and especially about French journalism."
"I am not a vigilante. I am not a judge. I am not driven by political motives, other than a radical belief in the importance of democracy. I am a journalist who likes to discover the truth."
"Why my fellow journalists should find that so odd, I cannot say. In France, my conception of the role of the journalist is not yet accepted. I believe in a journalism of inquiry, of challenge, of holding to account. Many of our colleagues seem to prefer a kind of sitting down journalism… a journalism of commentary, that seeks to explain and justify rather than to challenge government."
Plenel founded Mediapart in 2008 after falling out with Le Monde. He originally made his reputation in the 1980s as the man who uncovered – for the previously staid Le Monde – several of the scandals of the Mitterrand era, including the full extent of French "state terrorism" in the attack on the Greenpeace ship "Rainbow Warrior" in Auckland harbour.
Plenel objects to Mediapart being called an "investigative website". He says that it is an "online newspaper", which covers general news, foreign affairs, economics and culture (no sport; no celeb gossip; no ads).
"Of course the notoriety given to us by the Cahuzac and other affairs is very helpful," he said. "We now have 72,000 subscribers (paying nine euros a month). We have up to 3,000,000 individual visits a month. We are in our third year of making a profit."
Mediapart employs 45 people, including 30 journalists. Its rather fussy, academic name - meaning both "participative media" or "media apart" - was imposed by Plenel to the despair of his colleagues.
In five years, both name and concept have become an inescapable part of the French media landscape.
"We set out to prove that people would be prepared to pay for something that gives them added value," Plenel said. "The internet is full of opinion, of gossip, or rumours and prejudices. People are looking for something that they can turn to with confidence - a journalism that is based on fact. Not a journalism of repetition, of received opinion."
"What we have achieved is a lesson not just for France but for the whole world."
That is the kind of remark – though partly justified – which gets up the noses of Plenel's colleagues on other newspapers. It is inaccurate, they complain, to suggest that Mediapart, alone in the French media, checks facts or investigates scandals.
They point to Le Canard Enchainé, which produces eight pages of scoops and gossips and satirical cartoons a week. They point to Le Monde's work on the various alleged Sarkoscams. They point to the right-wing Le Figaro's revelations on medical scandals.
"Yes," agrees Plenel. "Our presence and the Bettencourt affair have changed the game a little. Le Monde came and hired one of our best investigators (Fabrice Lhomme)."
"But Le Canard Enchainé has always been an alibi for the rest of the French press – the exception that proves the rule. When I was investigating scandals in the Mitterrand era, a minister came to me and said 'why is Le Monde stooping to this? This is Le Canard's role'. The fact was that, in the Mitterrand era, the Canard did not expose many scandals."
The other criticism of Mediapart is that, for all Plenel's claims to support "objective, fact-finding" journalism, his newspaper is clearly a newspaper of the Left.
"I don't hide the fact that I am a man of the left," Plenel said. "But I regard myself – and Mediapart – first and foremost as radically democratic, rather than left-wing. We believe in the right of people to know what is being done in their names – whether government or other vested interests want them to know or not."
"As for the Trotskyism, I have never tried to hide it. Many French people went through that phase, Not all of them have been so open about it as me. The branch of Trotskyism I belonged to was not the sect-like and secretive kind. It believed in challenging power structures of both the Right and the Left. It left me with a passion for discovery, for the revelation of the truth, which shaped the journalist that I am today."
Is investigative journalism especially difficult in France?
"No. Absolutely not. If you look, you will find. If you ask questions, you will discover. People ask: 'Who tipped you off about Jerome Cahuzac (the tax-fiddling budget minster).' The answer is that no one did."
"We were curious about him – about his cosy relationship with people on the centre-right. About his dealings with pharmaceutical companies. We knew nothing of any bank account in Switzerland. Our reporter, Fabrice Arfi, pieced it together little by little by making connections and asking questions. When we had what we believed was proof about the bank account, we published."
After that, Plenel complains, "French democracy went to sleep for four months". Almost no other French media followed up the investigation. Even the centre-right opposition played down the revelations.
Cahuzac confessed three weeks ago, plunging the Hollande administration into deep crisis. Cue, consternation and fury in the mainstream media. But there was also an undertow of embarrassment, as if many people in the press and on the centre-right would have preferred that that this unfortunate truth had remained concealed.
"That is the true lesson of the Cahuzac affair," Plenel said. "It has revealed a complicity between all the political parties – including the National Front – to conceal the kind of little arrangements the elites have enjoyed in France. It has revealed a continuing complicity between the press and politicians"
Many commentators (the breed Plenel despises) fear that the Cahuzac affair, combined with the economic crisis, will push France towards a populist revolt which could benefit the far right. Is Plenel worried about the future of France?
"France is, democratically speaking, the sick man of Euope," he said. "We are at a turning point… We could be going straight towards calamity – in other words Marine Le Pen in the Elysée Palace. And that is possible."
"Or we could be going towards a revolution in attitudes that will get rid of this Fifth Republic and its obsessive Bonapartist, top-down structures and towards a more healthy and open democracy."
Join our new commenting forum
Join thought-provoking conversations, follow other Independent readers and see their replies