EgyptAir flight MS804 crash: Plane 'swerved' suddenly before dropping off radar over Mediterranean Sea
The Greek defence minister said it veered to the right and left as it dropped from 37,000ft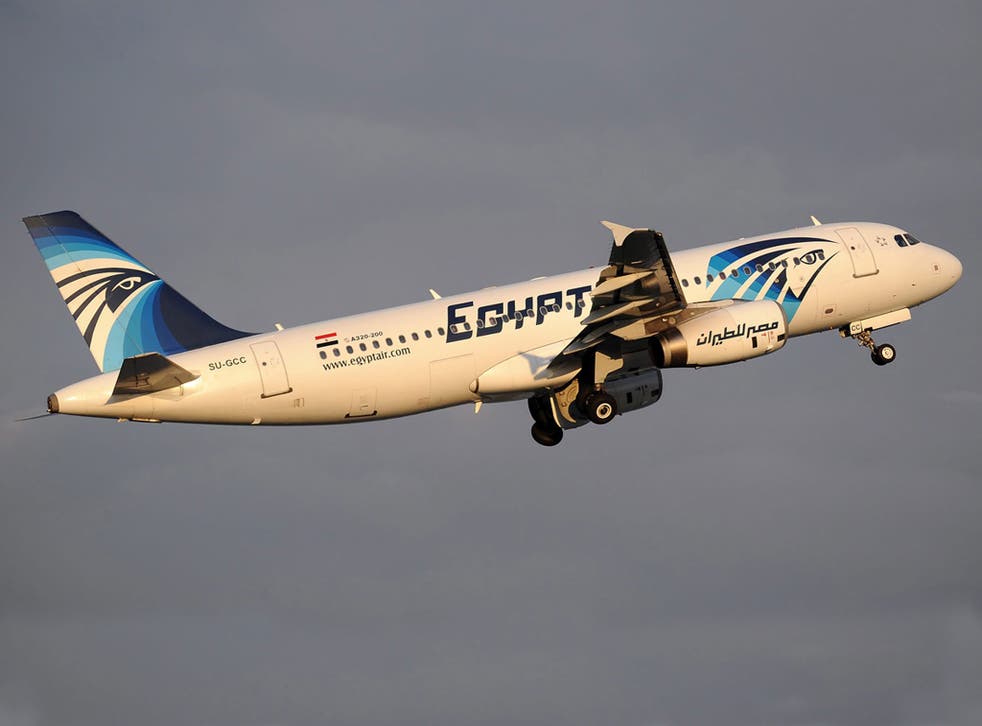 The Greek defence minister has said an EgyptAir plane "suddenly" started veering to the right and left just before it disappeared from radar.
Panos Kammenos told a news conference flight MS804 had been at cruising altitude when it started rapidly losing altitude over the Mediterranean Sea.
It made "sudden swerves" first to the left, and then in a full circle in the opposite direction immediately after it entered Egyptian airspace, he said.
"It turned 90 degrees left and then a 360 degree turn toward the right, dropping from 38,000 to 15,000 feet and then it was lost at about 10,000 feet," Mr Kammenos added.
Follow the latest updates here
EgyptAir flight MS804 - What we know so far
The plane then disappeared over the Mediterranean Sea, shortly after 2.30am local time.
Egypt, Greece and France have sent military planes, helicopters and ships to search an area south of the island of Karpathos but no wreckage has yet been found.
All 66 people on board, including a child and two babies, are feared dead.
Greece's civil aviation authority said traffic controllers' last communication with the EgyptAir pilot found him in good spirits but that they then lost contact.
The Airbus A320 entered the Greek air traffic control area at 2.24am local time (00.24 BST), was identified and approved on its flight course was approved by the controller for an exit point.
In pictures: EgyptAir flight MS804 crash

Show all 10
But when air traffic controllers tried to contact the pilot again at 3.27am local time (2.27am Cairo) for the handover of the plane to Egyptian airspace "the aircraft did not respond".
While making repeated contact attempts, staff called on the emergency frequency and received no answer.
At 3.29am the aircraft passed into Egyptian airspace, started "swerving" and disappeared from radar at 3:29.40am it vanished from radar.
EgyptAir said 30 Egyptians, 15 French passengers, two Iraqis, and one passenger from Britain, Sudan, Chad, Portugal, Algeria, Canada, Belgium, Kuwait and Saudi Arabia were on board.
Join our new commenting forum
Join thought-provoking conversations, follow other Independent readers and see their replies