EgyptAir flight MS804 crash: Military searching for wreckage in Mediterranean Sea, officials say
The cause of the plane's disappearance from radar is unknown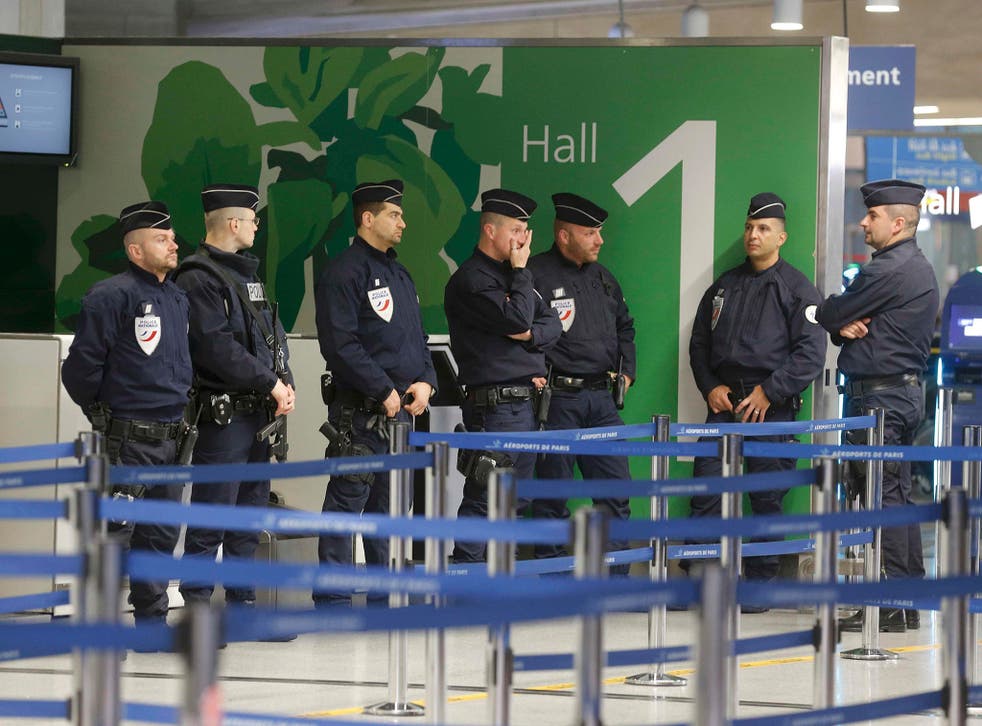 Egyptian and Greek military boats and planes are hunting for a missing EgyptAir plane with 66 people on board that has crashed into the Mediterranean Sea.
Flight MS804 was 10 miles into Egyptian airspace when it disappeared at 2.30am local time after taking off three-and-a-half hours earlier from Paris Charles de Gaulle Airport.
Airbus has confirmed the plane has crashed into the Mediterranean: "Our concerns go to all those affected," a spokesperson said. "In line with ICAO annex 13, Airbus stands-by ready to provide full technical assistance to French Investigation Agency - BEA - and to the Authorities in charge of the investigation."
EgyptAir flight MS804 - What we know so far
A Greek defence ministry source said the captain of a merchant ship's had reported seeing a "flame in the sky" 130 nautical miles south of the island of Karpathos.
The weather was clear at the time the plane disappeared, according to weather reports, and EgyptAir said the experienced crew included a pilot with 6,275 hours of flying experience, including 2,101 hours on the A320.
Follow the latest updates in our live blog here
The French Prime Minister, Manuel Valls, said France had offered support and was ruling nothing out as speculation continued over a possible terror attack.
"We are in close contact with the Egyptian authorities, both civil and military," he told RTL radio.
"The Egyptian authorities have already sent air reconnaissance teams to the site, and France is ready to help with the search if the Egyptian authorities ask, of course.
"At this stage, no theory can be ruled out regarding the causes of the disappearance.
"We are at the disposition of the Egyptian authorities with our military capacities, with our planes, our boats to help in the search for this plane."
The airline said 66 passengers and crew were on board, including 30 Egyptians, 15 French passengers, two Iraqis, and one passenger from Britain, Sudan, Chad, Portugal, Algeria, Canada, Belgium, Kuwait and Saudi Arabia.
Families of the passengers rushed to Cairo International Airport shortly after dawn while the Egyptian and Greek military scrambled aircraft and boats to search for the plane.
EgyptAir said a crisis centre had been set up with doctors and translators on hand as the wait continued for news of those of board.
In pictures: EgyptAir flight MS804 crash

Show all 10
Flight MS804 was travelling at cruising altitude of 37,000 feet when it disappeared in Egyptian airspace around 165 miles from the coastline.
"There was nothing unusual," EgyptAir vice chairman Ahmed Adel told Reuters. "The search and rescue aircraft from the Egyptian air force are at the position where we lost contact. They are still looking and so far there is nothing found."
Egyptian media initially reported that no distress call was made but the airline later tweeted that official sources said a signal was received from the plane by the armed forces. It was unclear whether EgyptAir was referring to a "squawk" or other form of communication.
Under UN aviation rules, Egypt will automatically lead an investigation into the accident assisted by countries including France, if it is confirmed that an Airbus jet was involved.
Egypt remains a popular holiday destination for European tourists but the country's tourist industry has been damaged by an Islamist insurgency in the Sinai Peninsula and attacks in Cairo and popular attractions.
A Metrojet passenger plane was downed last year during its flight to Cairo on 31 October, killing all 224 people on board.
Isis claimed it smuggled a bomb on board in revenge for Russia's intervention in support of Bashar al-Assad in Syria.
In March, an EgyptAir plane flying from Alexandria to Cairo was hijacked and forced to land in Cyprus by a man wearing what authorities said was a fake suicide belt. He was arrested after giving himself up.
The last fatal incident involving an EgyptAir aircraft was in May 2002, when a Boeing 737 crashed into a hill while on approach to Tunis–Carthage International Airport, killing 14 people.
Join our new commenting forum
Join thought-provoking conversations, follow other Independent readers and see their replies