Escaped circus elephant kills 65-year-old man in woods in Germany
Local newspapers reported that the elephant had escaped from Circus Luna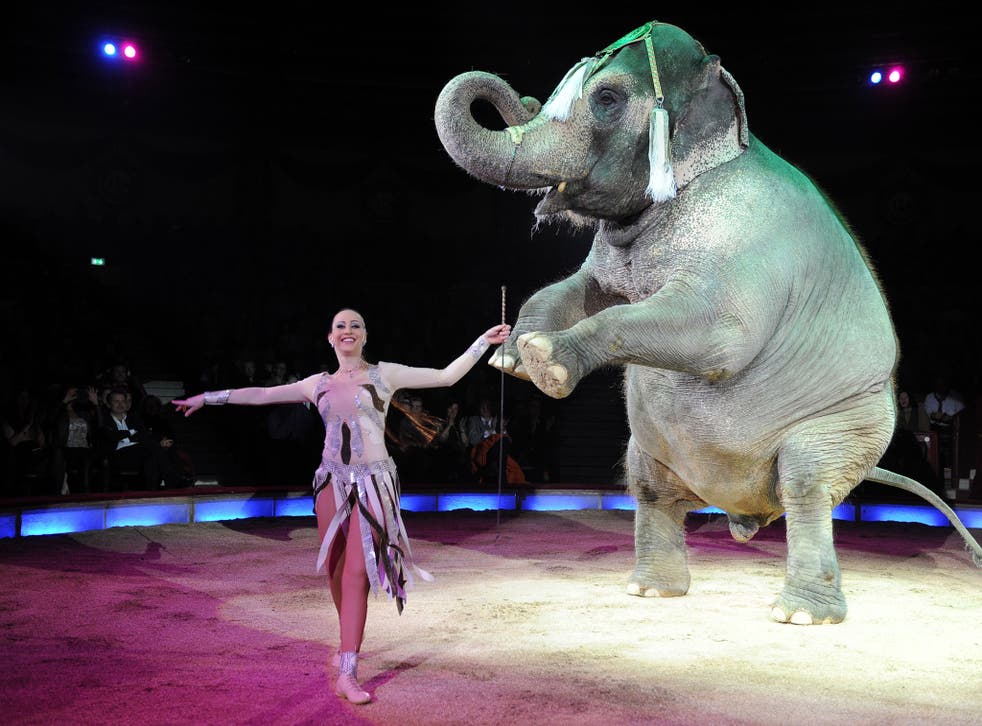 An elephant has escaped from a circus and killed a 65-year-old man in south west Germany.
Police in Heilbronn, a city around 30 miles from Stuttgart, said the man was taking his regular morning walk in the woods when the elephant attacked him.
The 34-year old female elephant, named Baby, was captured and returned to Circus Luna, the circus that owns her.
Police say they are investigating whether the elephant escaped by herelf, or whether she was let out of her enclosure by someone. They will also look into why the elephant showed such aggression to the man.
Local newspaper Stimme reported that two people saw the accident from the road and called the police.
When the man did not return from his walk, his wife went out to look for him, to find the police already there.
Stimme also reported that elephants from the circus had previously injured people. In September 2010, a man was thrown into the air by an elephant and was seriously injured.
In 2012, a female elephant from Circus Luna, named Benjamin, struck a 12-year-old boy in the face, breaking his jaw.
The circus has previously come under fire for using animals in its performances. The German branch of People for the Ethical Treatment of Animals (Peta) has criticised the circus for the conditions in which it keeps its animals.
The circus also has two bears that it uses in performances, although last week there were reports that one of them, 28-year-old brown bear Bessy, had been euthanised.
Join our new commenting forum
Join thought-provoking conversations, follow other Independent readers and see their replies