Refugee crisis: EU's anti-migrant operation turns into massive rescue mission
Ships participating in Operation Sophia have seized 85 rubber boats and 18 wooden vessels in the year since it began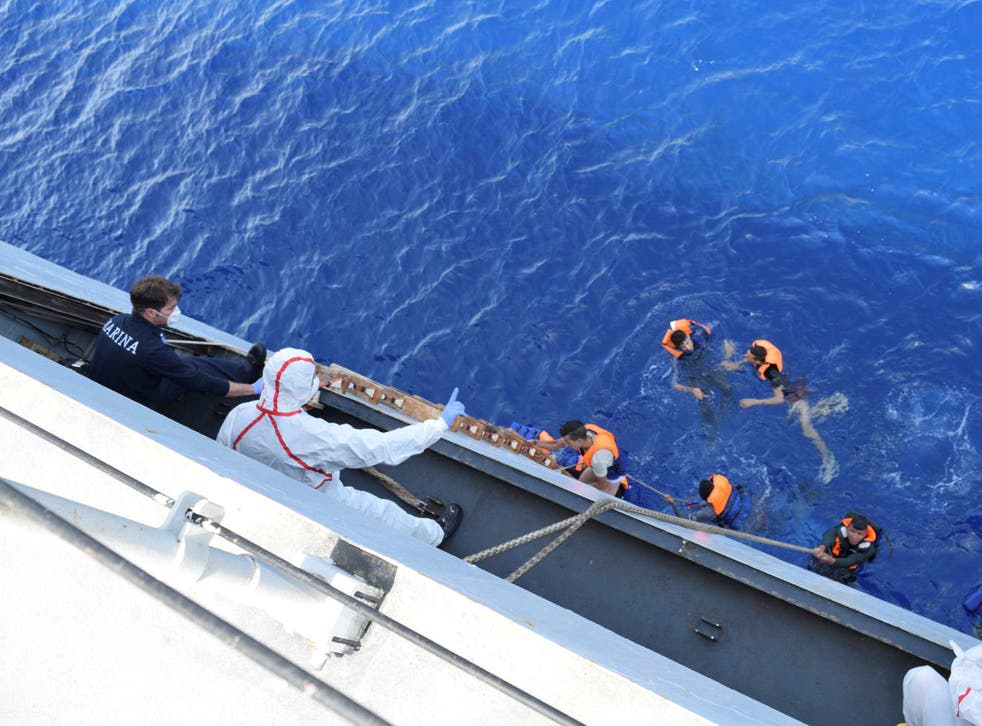 The European Union's anti-migrant smuggling operation in the Mediterranean has intercepted and destroyed 103 boats in its first year of operation, the German government has said.
Ships that make up the Operation Sophia mission have seized 85 rubber boats and 18 wooden vessels, the Foreign Ministry reported.
A total of 69 smugglers have also been charged since the operation began in May last year.
Though the fleet's official mission is to confront smugglers and deter illegal immigration to Europe, in practice the effort has become one of the 28-nation bloc's biggest rescue missions, saving more than 10,000 migrants in the past year.
Yesterday the father of Aylan Kurdi, the three-year-old whose harrowing photographs caused outrage last year, said his son and family "died for nothing" after a string of boat disasters in the Mediterranean put 2016 on course to be the deadliest year for refugees.
"Refugee children continue to drown every day, the war in Syria has not stopped," Abdullah Kurdi told Italy's La Repubblica newspaper.
"I see countries who build walls and others that do not want to accept us. My Aylan died for nothing, little has changed."
At least 880 migrants died last week alone and deaths are up more than a third compared to the same period last year, according to figures compiled by the United Nations refugee agency (UNHCR).
Join our new commenting forum
Join thought-provoking conversations, follow other Independent readers and see their replies