EU's 'shame' as it caves in to lobbying by tobacco giants over the sale and advertising of cigarettes
MEPs also rejected calls for e-cigarettes to be subject to the same regulation as nicotine replacement therapies such as patches and gum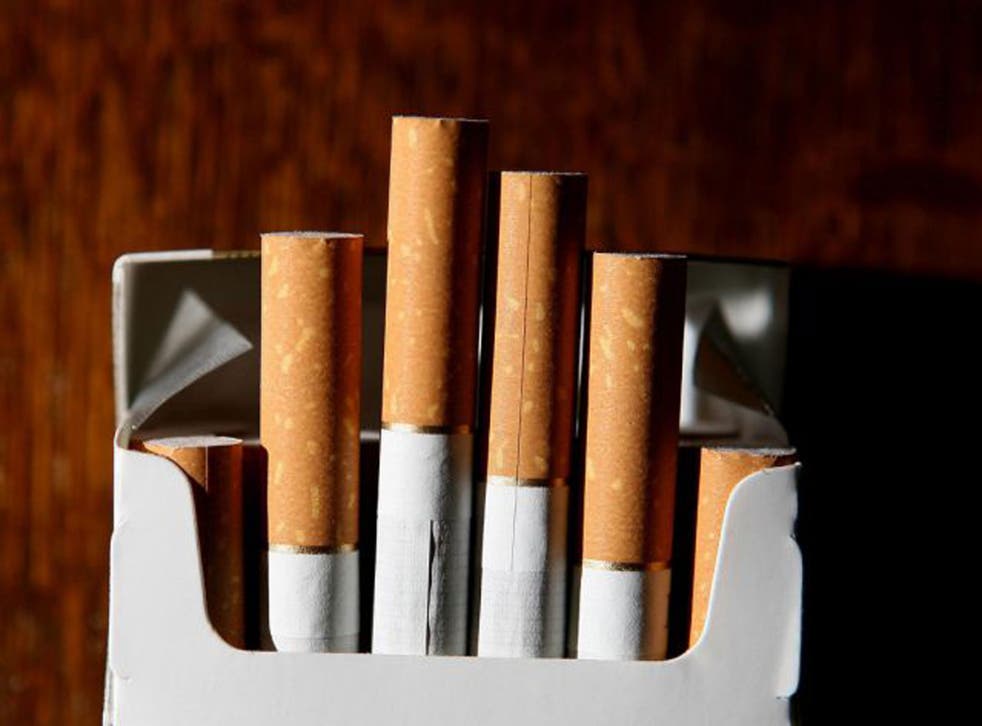 The European Parliament has bowed to intense tobacco industry lobbying and scaled back its proposals to restrict the sale and promotion of cigarettes across Europe.
MEPs rejected plans to ban so-called "slim" cigarettes that are particularly attractive to young smokers and opted to phase out menthol cigarettes over eight years rather than three.
They also backed away from proposals to increase the size of health warnings on cigarette packs to cover 75 per cent of the box – agreeing instead to the 65 per cent figure suggested by the industry. The current requirement for health warnings is for 30 per cent minimum coverage on one side and 40 per cent on the other.
The moves will be seen as a victory for the tobacco industry, which has spent more than €1m lobbying MEPs to reject the more stringent safety proposals agreed by European governments. The differences must now be resolved before May 2014, when there are new MEP elections.
"This is a shameful day for the European Parliament, as a centre-right majority has done the bidding of the tobacco industry and voted for weaker rules, which are totally at odds with citizens' interests and public health," said Carl Schlyter, who co-chairs the public health committee. "The parliament's public health committee voted for robust legislation, with a view to tackling the 700,000 Europeans who die from smoking every year, but the core proposals have been scaled back. The only real victors from today's vote are big tobacco firms, whose aggressive and expensive lobbying campaigns have paid off."
But the EU Health Commissioner, Tonio Borg, called the vote "positive". "I am confident the revised Directive on Tobacco Products can still be adopted within the mandate of the current Parliament," he said.
Last week, The Independent revealed the scale of the tobacco industry lobbying operation. Philip Morris International, the maker of Marlboro, spent €1.2m wooing MEPs to water down safety proposals. A company spreadsheet showed it used 161 staff and consultants. By 22 June last year, 233 MEPs – 31 per cent of the total – had been met by PMI at least once.
MEPs rejected calls for e-cigarettes to be subject to the same regulation as nicotine replacement therapies such as patches and gum. The lack of tobacco in e-cigarettes means they are "almost certainly" a much safer way of getting a nicotine hit than smoking cigarettes, according to Cancer Research.
Chris Davies, a Liberal Democrat MEP, said: "E-cigs can be a game changer. Hundreds of former smokers have written to tell me that they have helped them give up cigarettes when nothing else worked. They are successful because they are not medicines but products that smokers enjoy using as an alternative to cigarettes."
Join our new commenting forum
Join thought-provoking conversations, follow other Independent readers and see their replies