Euro 2016: Hopes of ending French rail strikes appear faint despite draft deal
Hundreds of thousands of football fans from all over Europe may find it hard to travel around France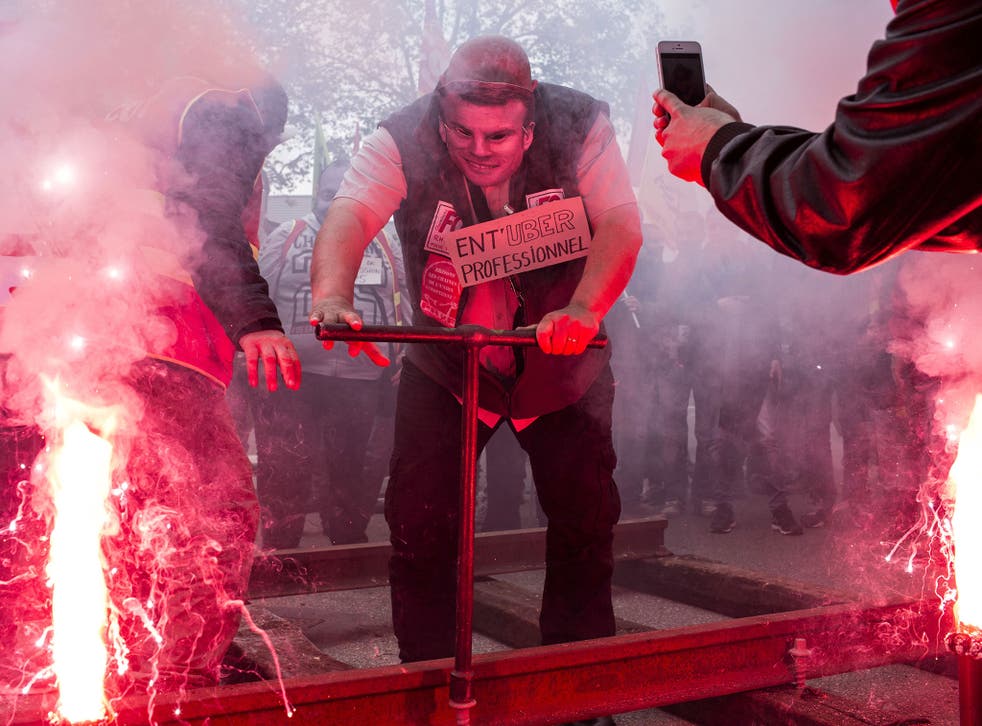 Hopes of an end to the week-old French rail strike before the start of the Euro 2016 football tournament this weekend dimmed on Monday.
A new deal for railway workers hammered out in all-night talks was rejected by a militant rail union. Another union was under pressure to prolong the strike in protest against reforms in French employment law.
Although the strike is weakening, with only 8 per cent of workers absent and fewer trains cancelled on Monday, the dispute now seems likely to drag into the first week of the European football championship.
Strikes and blockades in other industries are waning. The petrol famine caused by refinery strikes and panic buying two weeks ago has ended. Paris Metro and rubbish collectors' strikes have had little impact.
The continuation of the rail strike would, therefore, be a serious blow to the government. Hundreds of thousands of football fans from all over Europe may find it hard to travel around France by train if the strike continues after Euro 2016 opens in Paris on Friday.
President François Hollande's government is holding firm on its market-friendly reforms in employment law. It has, however, pressured the state railway company the SNCF to make a generous offer to rail union in separate negotiations on working hours and conditions.
After 19 hours of talks, a draft agreement was reached yesterday morning which has to be approved by local union branches by next Tuesday. Two moderate unions said that they would ask their members to accept.
The most militant rail union, Sud-Rail, rejected the proposals as "mini-measures" and called for the strike to continue. The largest rail union, CGT-Cheminots, said in a statement that the proposed deal had been improved enough and said it's up to workers to decide whether they want to remain on strike or not. But the rail union came under pressure from its wider CGT union federation to continue the strike.
The CGT said it was "important to be know when to end a strike" but that workers' objections to the labour law reforms "must be satisfied".
Government sources said that the CGT – which has led three weeks of sporadic industrial action against the reforms – now found itself "in a corner"
The star players at Euro 2016

Show all 24
"The rail strike is the only serious weapon it has left against the labour law reform," an official said. "Most of its rail union members woud probably be ready to accept this deal but they are under pressure to prolong the strike to save the federation's face."
Although a minority, the rail strikers, belonging to the CGT and SUD unions, are concentrated in key jobs such as drivers and guards. They have managed to prevent 40 per of main line trains and a higher proportion of suburban and regional trains from running in recent days. A more frequent main line service ran yesterday.
The strike, which is costing the French railways Euros 20m a day, has always been linked to the wider protest against reforms in French employment law. More specifically, it is an attempt to preserve, and even improve, the special rights of all rail workers before France allows open competition to the state owned rail company, the SNCF, from 2020.
Join our new commenting forum
Join thought-provoking conversations, follow other Independent readers and see their replies