Euro elections 2014: Geert Wilders' far-right alliance hopes to gain momentum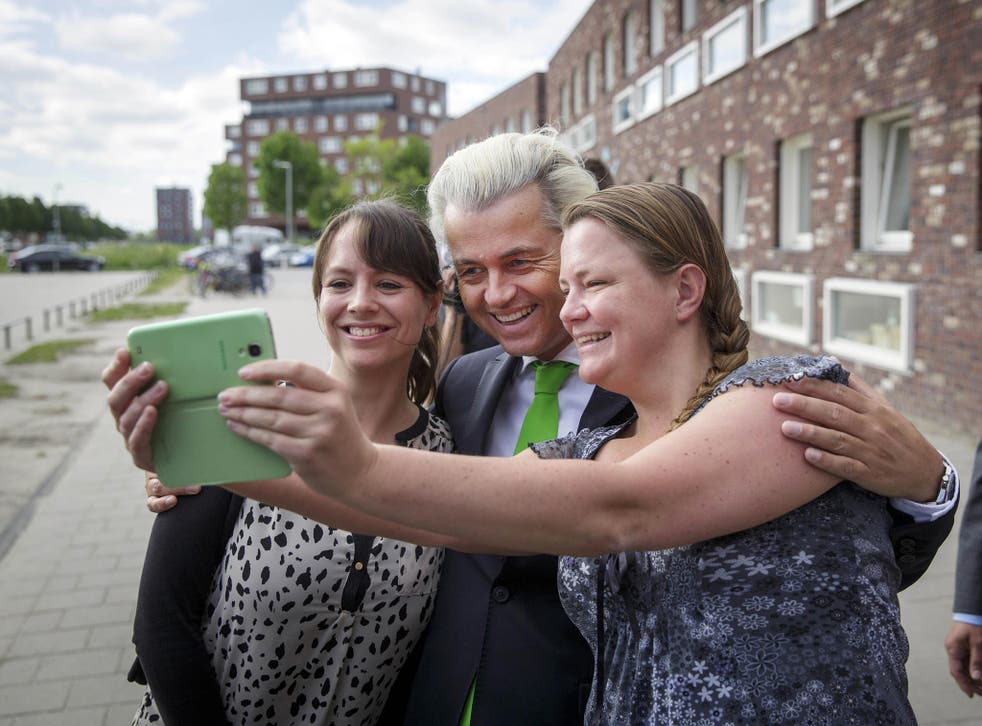 The Dutch populist leader Geert Wilders is hoping to make the first gains for a new alliance of Eurosceptic and anti-immigration parties in the European Parliament, with his Party for Freedom (PVV) forecast to take up to 23 per cent of the vote.
The Netherlands and Britain, the first countries to vote, have had very similar election campaigns. Concerns over the economy and immigration, and mistrust in the EU have pushed up support for the PVV, although Mr Wilders' recent outburst about the country's Moroccan community dented support.
Opinion polls suggested two liberal parties and the PVV were competing to send the most MEPs to Brussels. One projection earlier in the week by the current affairs show EenVandaag suggested that the PVV could win with six lawmakers, but others put Mr Wilders' party on three or four seats. There are fears that a surge in protest votes after the battering of the euro crisis could bring an unprecedented number of anti-EU MEPs to the assembly.
Some polls suggest that up to 30 per cent of the 751 seats could go to parties on the far left and extreme right. Jean-Claude Juncker, leader of parliament's centre-right political group, used a final rally to urge EU citizens to "not give your votes to extremist xenophobes or fascists".
Mr Wilders has formed an alliance with the French politician Marine Le Pen, whose Front National is expected to do well in the European polls. Also on board the far-right alliance are Belgium's Vlaams Belang and the Austrian Freedom Party.
All aim to get enough MEPs to form a new political bloc in the parliament and disrupt the workings of the EU's only democratically elected body. The ties that bind the parties are tenuous, however, with Mr Wilders openly criticising Islam and migrant communities – attacks some other populist parties avoid.
In March, Mr Wilders provoked outrage when he asked his supporters if they would like "fewer Moroccans" in the Netherlands. His support immediately fell and one MEP quit the party.
There will also be a close eye on turnout, which has fallen each year since the first Euro polls in 1979. In 2009 it hit a nadir of 42 per cent, but could plummet even further this year as disillusioned voters stay away from the polls.
Join our new commenting forum
Join thought-provoking conversations, follow other Independent readers and see their replies