Brexit: Masculine or feminine? Europe splits over gender of UK's EU withdrawal
European nations are divided over whether to say "le Brexit", "der Brexit" or, in Italian, "la Brexit"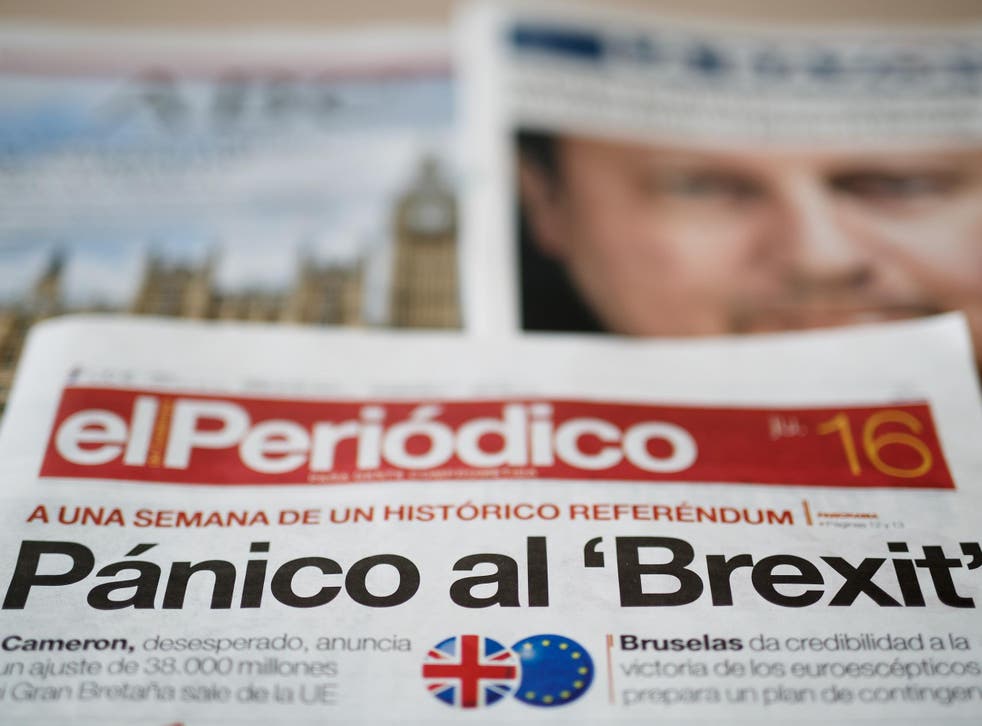 The European Union is bracing itself for years of complex trade negotiations, free movement talks and numerous legal headaches as Britain prepares to leave the bloc.
But first, one very important question must be resolved: how do you say Brexit?
Many European languages use different genders for nouns, and in Germany, France and Spain, the word Brexit is masculine.
In these countries, "der Brexit", "le Brexit," and "el Brexit" are commonplace – but cross the Italian border, and the term for Britain's EU departure becomes feminine.
In Italy, news reports on European affairs and Ryanair price wars all refer to "la Brexit" after a discursive 1,800-word directive was published by national language institute Accademia Della Crusca.
According to the guidelines written by linguistic professor Anna Thornton, as the Italian word for exit, "uscita", is feminine, Brexit should be too.
Brexit 'could mean end of fresh British fruit and vegetables'
"If Grexit and Brexit are both 'exits', then in Italian they should be given the feminine gender, according to one of the principles that we apply when assigning a gender to a noun taken from a foreign language," she wrote.
"That exit should sound like the equivalent of 'uscita' in Italian seems indisputable."
It appears that Italian is an anomaly in this regard, as Brexit is also masculine in Polish, Flemish, Catalan and Welsh.
"I personally would keep it masculine as I would do with any term that doesn't originate from the Welsh language," Welsh translator Gwen Saunders Jones told The Independent.
"It also avoids the issues of mutation that would occur if it were feminine. A quick glance at the Welsh Assembly's minutes online tend to keep it masculine too."
Brexit protest: Thousands march in London

Show all 12
Brexit is known as "le Brexit" in French and "el Brexit" in Spanish for the same reason – because new words are almost always masculine, according to The Guardian.
The newspaper also pointed out that most French nouns ending in "t", with a few exceptions, are masculine, although the Académie Française has not yet made an official decision on the matter.
And while a number of German nouns ending in "it" are neuter instead of masculine or feminine, "der Brexit" might also be influenced by the fact that the German word for exit, "der Austritt", is masculine.
Join our new commenting forum
Join thought-provoking conversations, follow other Independent readers and see their replies