Expo World Fair 2015: Sex workers of the world to unite in Milan and cash in on expected tourist boom
The predicted influx of 15,000 prostitutes and escorts from countries including Brazil, Bulgaria, China, Nigeria and Morocco, has seen the six-month event dubbed 'Sexpo' by locals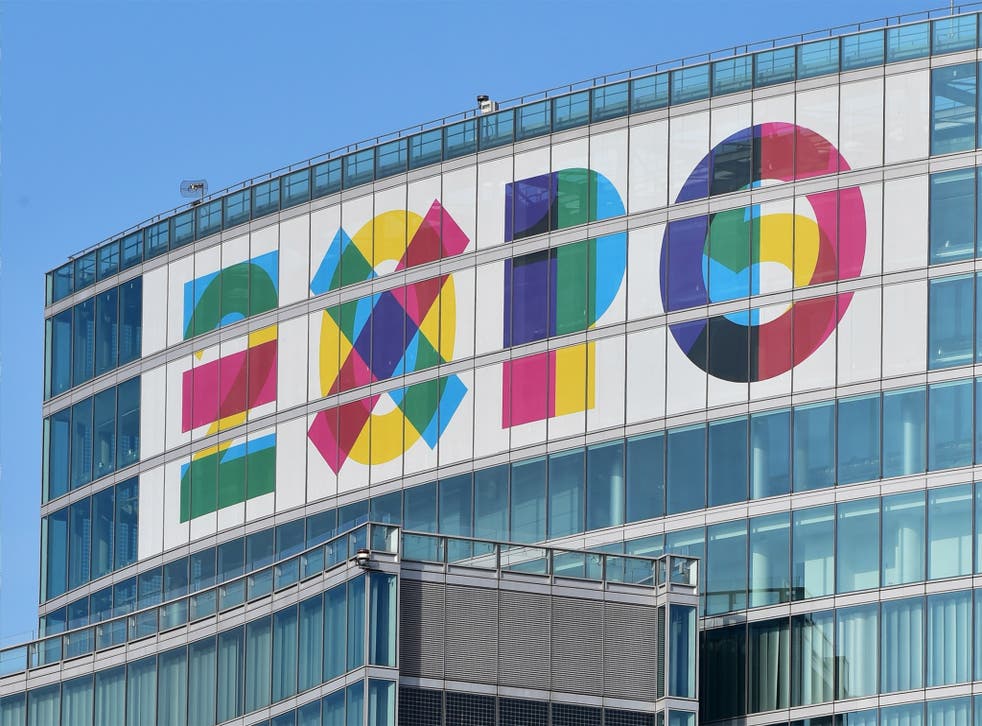 More than 15,000 sex workers are making a beeline for Milan to cash in on the tourist boom the city expects for its imminent 2015 Expo World Fair – which has now been dubbed "Sexpo" by locals.
Campaigners from the Lombardy Anti-Trafficking Association say that, beginning in May, thousands of escorts will converge on Europe's capital of design, football and fashion for the six-month event that is expected to attract over 20 million visitors from Italy and around the world.
Appropriately, given Expo's global aspirations – 150 countries are taking part – the prostitutes will hail from a wide variety of countries including Brazil, Bulgaria, China, Nigeria and Morocco, according to the association formed by Milan Council and local charities.
The ability of a major international event to attract prostitutes was demonstrated by last summer's World Cup finals in Brazil, when it was reported that hundreds or thousands of Latin American sex workers, mostly Brazilian transsexuals, left Italian cities to return home for the duration of the tournament.
Milan's city councillor with responsibility for welfare, Pierfrancesco Majorino, has added his voice to concerns that there will be a huge increase in the 7,000 or so sex workers who already walk the city's streets. "There are signs that numbers will grow significantly with Expo 2015, he told La Repubblica. "We have to get prepared quickly. We have to concentrate on prevention, harm reduction and helping victims [of the sex trade]." He said he was against legalised brothels, which "create problems rather than resolve them".
Mr Majorino's spokeswoman, Gabriella Polifroni, told The Independent there were fears that many of the prostitutes would be under-age or have been coerced into the sex trade.
But many sex workers are said to be taking things into their own hands already, snapping up temporary apartments and flatshares in the centre of the city, with advertisements appearing on websites with offers of accommodation for "masseuses" or "escorts".
Corriere Della Sera notes that Milan will have "thousands of women for sale between May and October to suit every taste and budget", from luxury call girls to street workers.
It quotes former call girl Sandra, 38 from Recife in Brazil, as predicting that some people will prostitute themselves during Expo to finance studies, or simply their trip abroad. "I've already told three friends to come for the three most important months," she said.
The "Sexpo" label follows the well-documented corruption and security fears surrounding the €5bn event.
But the vast World Fair theme park, which has the earnest-sounding motto "Feeding the Planet, Energy for Life", has been promoted by Prime Minister Matteo Renzi as an important opportunity for Italy to present its best face and encourage much-needed foreign investment.
A study by Professor Alberto Dell'Acqua, of Milan's Bocconi business school, estimates that if Expo runs smoothly it could earn the country an extra €20bn between now and 2020 in terms of increased trade and foreign investment. The news comes as Rome's mayor Ignazio Marino hopes to trial an official red-light area in the south of Rome, to see if prostitution can be concentrated in one largely non-residential part of the Eternal City.
Join our new commenting forum
Join thought-provoking conversations, follow other Independent readers and see their replies