Facebook takes down Russia page calling for mass protest in support of Putin's biggest critic
Russian internet regulators send Facebook 'demand' to block access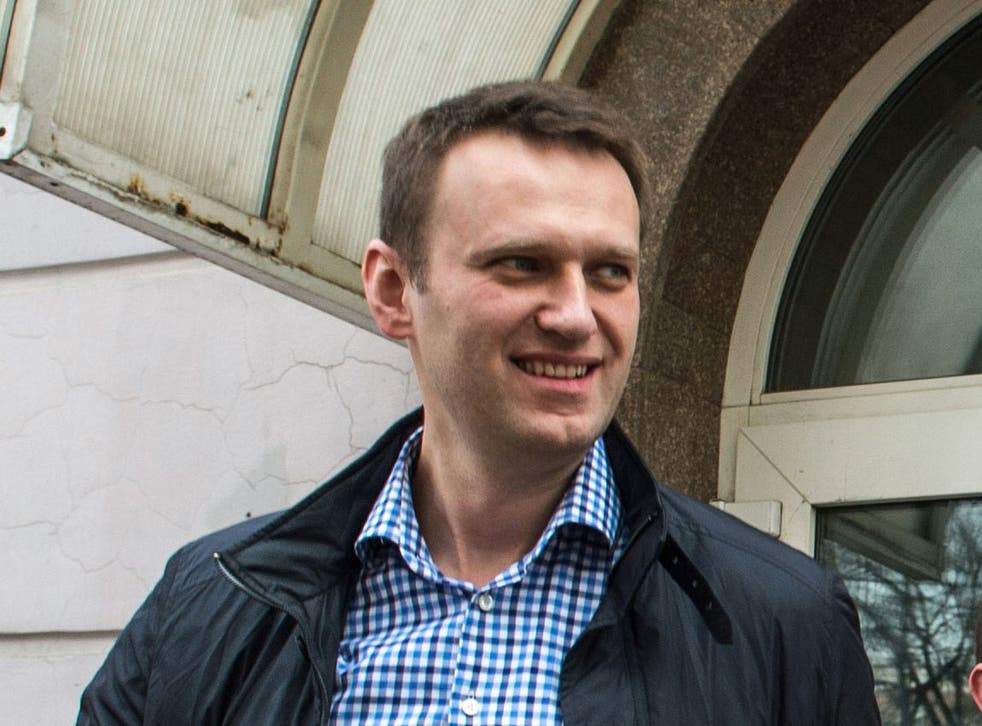 Facebook was accused of giving in to political censorship tonight after it apparently blocked access to a protest page on its site under pressure from the Kremlin.
In what was described by the former US Ambassador to Russia as a "horrible precedent," the social network appears to have prevented Russian-based users of its website from visiting a page rallying support for Vladimir Putin's most prominent opponent Alexei Navalny, who is facing jail.
Analysts say the move is a "blow for freedom of expression" and may have been prompted by Facebook's concerns about legislation currently being drawn up in Moscow that could see all foreign-hosted social networks banned next year.
Facebook repeatedly declined to deny that it was responsible for making the protest page inaccessible to Russian users yesterday. A spokeswoman merely pointing out that similar content was still available on the site in Russia.
Vladimir Putin: Inside the Russian President's Daily Life

Show all 10
The development highlights the limits of social media as tool for challenging authoritarian regimes. While the Arab Spring was dubbed a "Facebook Revolution" because of the protesters' online co-ordination, internet firms are coming under intense pressure to co-operate with the governments of the countries in which they operate.
Vadim Ampelonsky, a spokesman for Russia's internet regulator, Roskomnadzor, said that a page calling for a demonstration in support of the opposition politician Mr Navalny was blocked on the orders of the general prosecutor. He told RIA-Novosti news agency that the prosecutor "demanded to limit access to a number of resources calling for an unsanctioned mass event, including social networking groups. The demand has been fulfilled."
More than 12,000 people had already signed up to the Facebook event called "Public gathering to discuss the verdict" when it was blocked to all Russian users.
The page was created on Friday, calling for people to attend a rally on 15 January, the day that Mr Navalny will hear the verdict in a controversial embezzlement case against him. The case could result in a ten year prison sentence and government critics say the whole case is politically motivated.
Mr Navalny wrote on his personal website: "It's rather unpleasant and surprising behaviour by Russian Facebook. I thought they would at least demand a court order rather than rush to block pages as soon as crooks from the Roskomnadzor ask."
The former US ambassador, Michael McFaul, who resigned his post earlier this year, wrote on Twitter: "We all make mistakes. @facebook should correct theirs in Russia asap. Current action -- horrible precedent & bad for business".
Putin, who has previously described the internet as a "project of the CIA," has introduced new laws over the last year which give the Government the power to block any web page said to include extremist content or to promote participation in unsanctioned events.
Tanya Lokshina, Russia programme director at Human Rights Watch, told The Independent: "It's really rather outrageous and under the circumstances you'd expect the leaders of Facebook to at least explain what's happened. This is quite a blow to freedom of expression."
Ms Lokshina believes Facebook may have capitulated because of fears over new legislation being drawn up which could see the site outlawed from Russia altogether.
She said: "I would guess the reason it complied is because Facebook wants to remain active in Russia. There's a very problematic law coming down next year which is a ban on storing private data about Russian users on foreign servers. They're definitely worried that would mean goodbye Facebook as far as Russia is concerns.
"It was reported that Facebook and Twitter are negotiating with the communication watchdog in advance of the law. It may be possible that they're trying to be compliant [in this case] to reinforce their position in Russia."
Putin has ramped up his rhetoric against his detractors in recent weeks. Last week he again used a Stalinist term to describe traitors in Russia, saying in his monthly press conference that the "border line between the opposition and the fifth column is very thin".
He has also issued warnings about the growing number of foreign spies in Russia.
A spokesperson for Amnesty International UK said: "If this is true, then this decision points to a Russian law which completely tramples on the basic rights to free expression and freedom of association. It would be also deeply disappointing if Facebook has not chosen to engage in a discourse on freedom of expression with the Russian authorities."
A Foreign and Commonwealth Office spokesman said: "The UK believes that freedom of expression is essential to protect democracy in Russia and elsewhere and we urge all countries to uphold that freedom."
Join our new commenting forum
Join thought-provoking conversations, follow other Independent readers and see their replies