Syrian refugee Fadi Mansour 'detained in Istanbul airport for over a year'
Fadi Mansour has reportedly been held for over a year in the airport's Problematic Passengers Lounge, which has no natural light, beds or privacy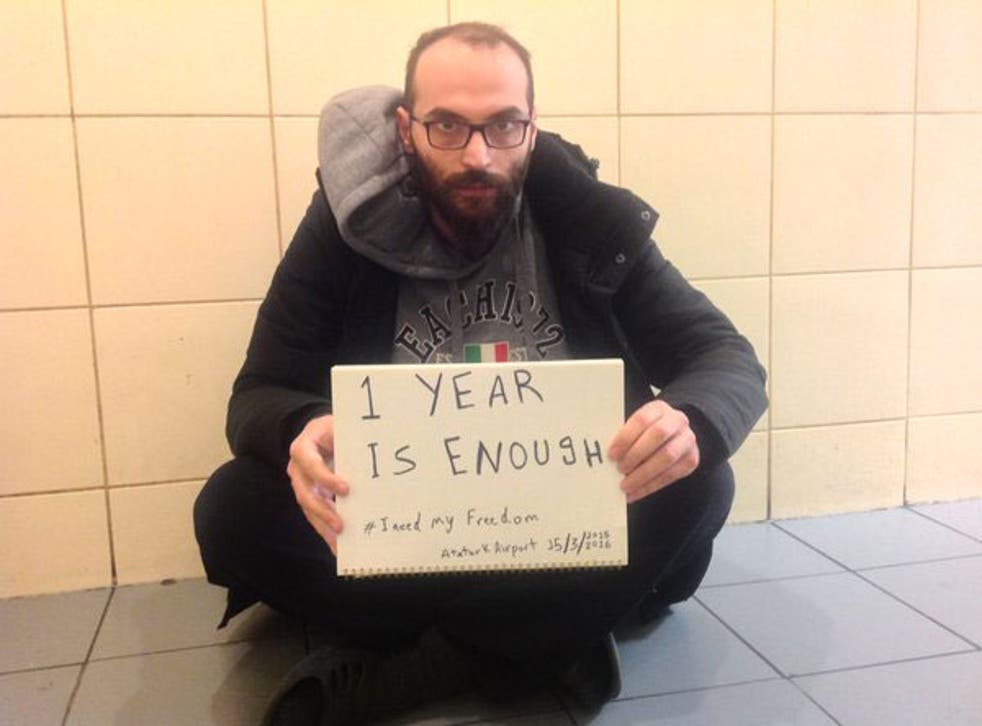 A Syrian refugee has been held at an airport in Istanbul under constant threat of deportation for more than a year, Amnesty International has alleged.
Fadi Mansour has been arbitrarily detained in the 'Problematic Passengers Room' at Istanbul Ataturk Airport since 15 March 2015, the human rights charity claims. He says that he fled Syria in 2012, following the start of the civil war and when he was facing compulsory military service.
Mr Mansour claims that he flew to Lebanon but was denied entry and flown back to Turkey where he has remained ever since.
As he marked one year in the airport, he tweeted a protest message from inside the room.
According to Amnesty International, the Problematic Passengers Room "has no natural light and artificial lighting is kept on at all times. There are no beds or any privacy."
He has reportedly told relatives that he is considering asking to be sent back to Syria despite the risks, saying: "At least there I die once and it's over, instead of dying more and more each day I spend in here."
Refugee crisis - in pictures

Show all 27
Amnesty International has called on the Turkish government to release him, arguing that his detention: "May amount to cruel, inhuman or degrading treatment, prohibited under domestic and international law."
The Independent has contacted Ataturk airport and the Turkish government for comment.
Join our new commenting forum
Join thought-provoking conversations, follow other Independent readers and see their replies