Feminists in France change Paris street names to celebrate inspirational women
Rather than walking down the Quai de la Tournelle, tourists found themselves on the Quai de Nina Simone
Roisin O'Connor
Thursday 27 August 2015 14:02 Comments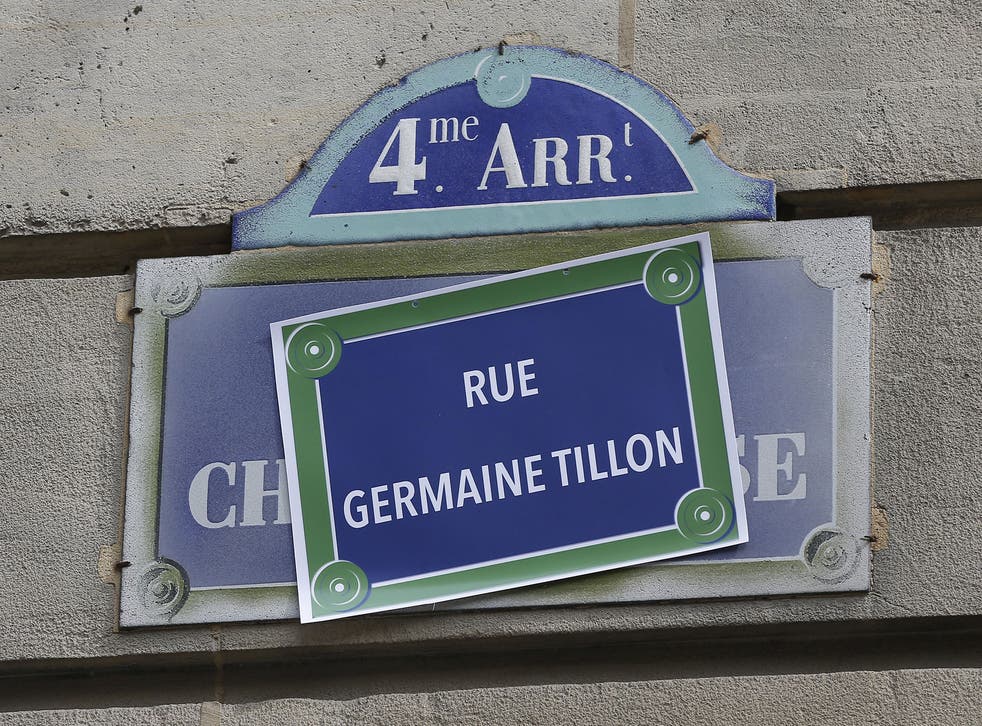 A feminist group in France has been transforming the streets of Paris after noting that just 2.6 per cent are named after notable women.
Tourists on the Ile de la Cité got a surprise when they found that almost all of the street signs in central Paris had been changed overnight.
The group Osez le Féminisme!, which roughly translates as "dare to be a feminist", created their own version of the iconic blue plaques and stuck them over the "official" names.
Rather than walking down the Quai de la Tournelle near the Notre Dame, signs told passers-by that they were in fact on the Quai de Nina Simone. Other famous French figures such as record-holding sailor Florence Arthaud and pioneering lawyer Jeanne Chauvin were paid tribute to.
And it appears the idea could catch on in other countries.
"I think it's a good idea," a man on holiday from Colorado, US, told The Local. "It's a continuing effort of equality. Maybe some day there'll be an Avenue Hilary Clinton."
In a statement released on their website, Osez le Féminisme! said: "On the anniversary of 45 years of the Women's Liberation Movement, Osez le Féminisme! challenges Paris mayor calls on Paris mayor Anne Hidalgo to address the need to celebrate exceptional, and too often overlooked, women, in public spaces."
"Street names attest to our history: they belong to a political choice, revealing the values that the city wishes to embody," they continued.
"While men honoured on street signs are legion, only 160 women - mostly wives or daughters of famous men - are noted in Paris. Yet our history is full of scientists, writers, activists, women politicians, artists, revolutionaries, that deserve the recognition of this country."
The group has asked that by 2019, as many women as men are honoured by having their names given to the streets of Paris.
Register for free to continue reading
Registration is a free and easy way to support our truly independent journalism
By registering, you will also enjoy limited access to Premium articles, exclusive newsletters, commenting, and virtual events with our leading journalists
Already have an account? sign in
Join our new commenting forum
Join thought-provoking conversations, follow other Independent readers and see their replies