Ferrari GTO 599 destroyed by Italian valet after he confuses brake with accelerator
The 599 GTO is one of the most powerful cars ever produced by Ferrari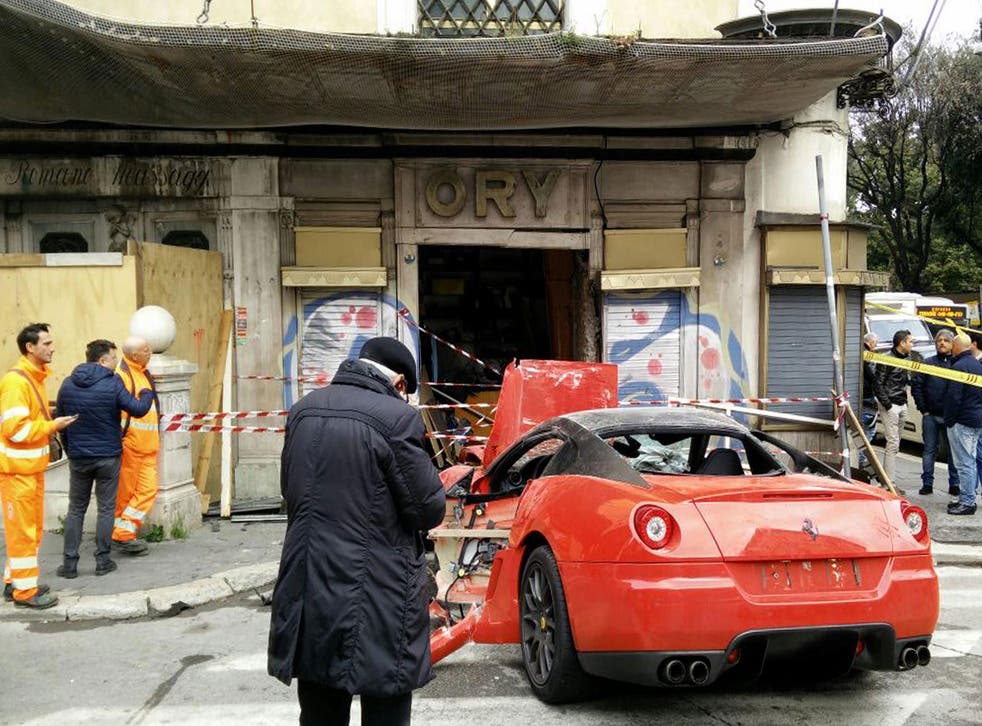 A hapless garage attendant accidentally destroyed a £300,000 Ferrari when he crashed into a shop front after mistaking the brake for the accelerator.
Roberto Cinti, 38, was supposed to be delivering the 2012 599 GTO to the Hotel Exedra where its owner was waiting after attending a Ferrari Owner's Club meeting in Anzio, south of Rome.
Unfortunately for Cinti, he became confused and pressed down on the car's accelerator instead of the brake.
According to the Corriere della Sera, the valet blamed the car's semi-automatic transmission for the error.
The 599 GTO is one of the most powerful cars ever produced by Ferrari as well as the manufacturer's fastest road car, and can reach speeds of up to 200mph.
Only three Ferrari's have been designated GTO - the 599 is the only road car with the title - and just 599 of the latest model were made.
In May 2010 radio DJ Chris Evans bought a 1963 Ferrari 250 GTO, one of only thirty-six built, for £12 million, reportedly selling three Ferraris from his collection to pay for it.
Former Top Gear presenter Jeremy Clarkson called the 599 GTO a "b***ard" when he tested it during a show and criticised it for under-steering.
After the incident Cinti was taken to hospital, suffering more from shock than any injury.
The identity of the Dutch owner has not been revealed and his reaction to the devastating news is not known.
Join our new commenting forum
Join thought-provoking conversations, follow other Independent readers and see their replies