Fifa corruption arrests: How Chuck Blazer rinsed money from the beautiful game
Charles 'Chuck' Blazer's relationship with money was key to his long love-in with football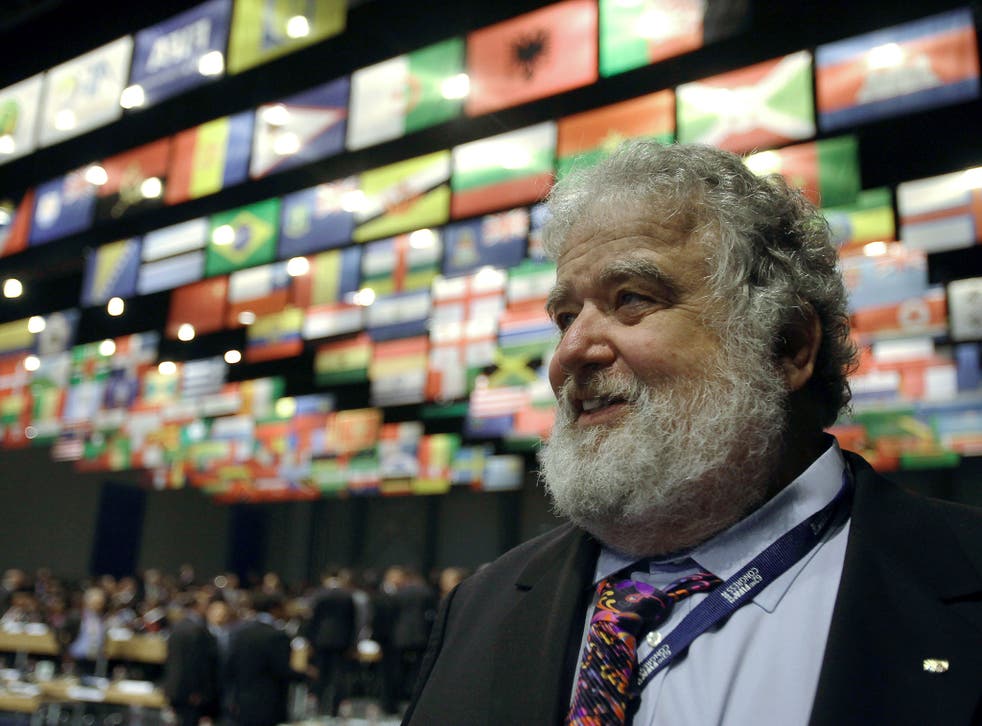 He was known as football's Mr 10 per cent. Chuck Blazer's reputation for serving his own needs alongside of those of his football paymasters was legendary.
The former general secretary of Concacaf, the organisation which runs football in central and north America and throughout the Caribbean, used the organisation to fund his lavish lifestyle which included luxury apartments in New York's Trump Tower – one for himself and his partner, the other reputedly for his cats.
Renowned for his love of expensive restaurants, he also travelled the world by private jet meeting the likes of Nelson Mandela and Pope John Paul II. All this was funded by football.
Charles "Chuck" Blazer's relationship with money – he has an ability to spot ways to earn it as well as spend it – was key to his long love-in with the so-called beautiful game. His involvement started innocently enough as a "soccer Dad", ferrying his son to football in the late-1970s and early-1980s. In the US, soccer was in its infancy, its popularity far distant to traditional US games of baseball, basketball and Gridiron. That gradually changed over the '80s as its popularity grew at grassroots and in US colleges despite the failure of the first professional league in 1984.
The businessman, now 70, used his knowledge of the sport to rise through various roles in the game, culminating in his election in 1984 as executive vice-president of the US soccer federation – after an endorsement from Pele.
Blazer was given responsibility for international competition. Wearing that hat, he sat on Concacaf, Fifa's regional governing body, where he met Jack Warner who represented Trinidad and Tobago. The two became friends and in 1989 he helped mastermind Warner's campaign to head Concacaf.
It would quickly become a lucrative friendship for both men. Warner appointed Blazer general secretary of the organisation. The contract Blazer signed would result in his "Mr 10 per cent" moniker as it included an agreement to pay Blazer's company a 10 per cent cut of a variety of sponsorship and TV rights fees. At the time the organisation's coffers were virtually empty and its revenues, then measured in thousands of dollars a year, paltry.
Blazer swiftly changed that. He moved Concacaf's headquarters from Nicaragua to the US and began drumming up millions of pounds of business. More than 20 years later its revenues stood at more than $40m a year. According to US court documents, from 1996 to 2011, Blazer made $15.3m in commission from sponsorships, sale of TV rights, ticket sales and a host of other deals.
His love of money was matched only by his dislike of paying tax. Most of the cash was paid into a network of accounts in offshore havens. When the US tax authorities probed his income it was discovered he hadn't paid tax for 18 years.
Blazer reportedly turned on Warner after the Trinidadian's mounting problems – he faced a string of corruption allegations – began to threaten Blazer's own position. It resulted in Warner being forced out of Fifa in 2011, accused of "systemic corruption".
Initially hailed as "whistleblower" for revealing Warner's misdeeds, Blazer himself quickly came under scrutiny from investigators as his right-hand man for nearly two decades. Blazer was accused of defrauding Concacaf in 2013 and was forced to resign.
The Fifa bigwigs facing charges

Show all 14
By that time the FBI and US tax investigators had already applied pressure on him and persuaded him to co-operate with their investigation. The full extent of that co-operation is still to be disclosed but it has been revealed that Blazer set up a series of meetings with other Fifa officials, including some which took place in a London Mayfair hotel during the 2012 Olympics. He is said to have gone to the meetings armed with a specially adapted key fob with a tiny microphone embedded which enabled FBI agents to record conversations.
Blazer is said to have emailed officials and arranged to meet them. Among those he met was PR consultant Peter Hargitay, a special adviser to Fifa boss Sepp Blatter, who advised England on its 2018 World Cup bid. Hargitay has publicly acknowledged meeting him but said he could not contribute anything to the FBI inquiry – and suggested he was only targeted because he worked with Blatter.
US Justice officials said that Blazer, who is said to be suffering from colon cancer, pleaded guilty last November to 10 charges including racketeering, wire fraud, tax evasion, and money laundering. He forfeited over $1.9m at the time, they said, and has agreed to pay a second amount to be determined when he is sentenced.
Blazer is credited with transforming football's fortunes in the US but many observers believe that only when the FBI's case against Fifa is tested in open court will his true legacy to the game be revealed.
Join our new commenting forum
Join thought-provoking conversations, follow other Independent readers and see their replies