Fifa president Sepp Blatter receives standing ovation on return to work day after quitting
Mr Blatter is standing down - but only once a replacement is found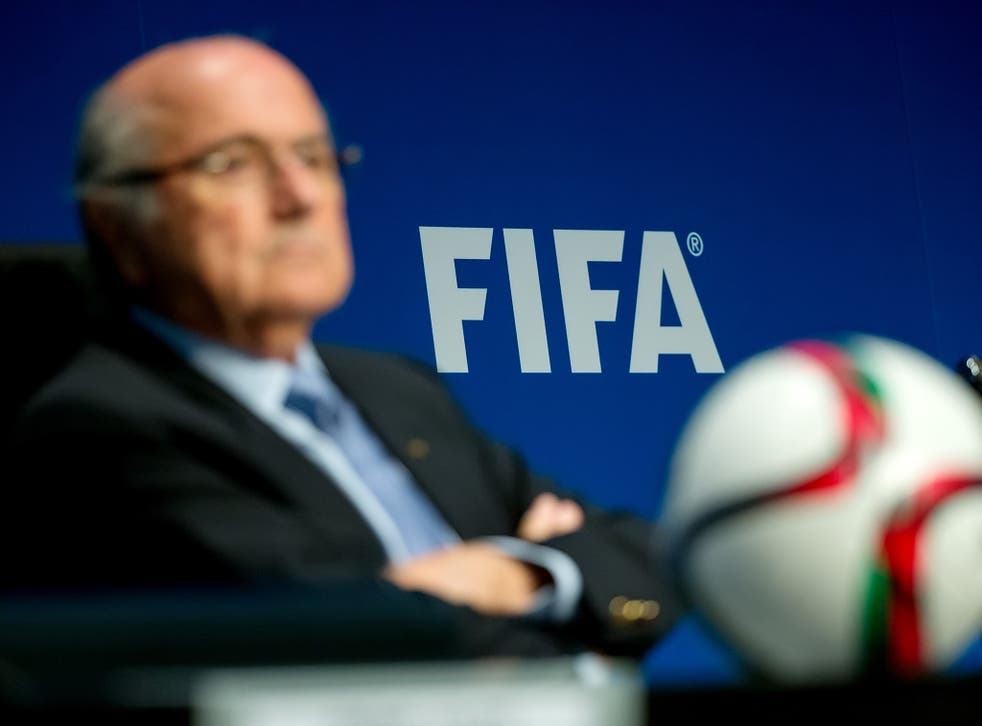 The Fifa president Sepp Blatter has reportedly received a standing ovation on his return to work at the organisation's headquarters in Zurich following his resignation.
Mr Blatter announced that he would be standing down on Tuesday evening – but added that he would only step aside once new presidential elections had been arranged and a replacement appointed.
An election will probably not take place until at least December. In the meantime, Fifa said, Mr Blatter returned to work "determined to push ahead with radical reform".
Fifa remains embroiled in a corruption scandal that today saw Interpol wanted person alert issued for two of its former executive committee members. Mr Blatter himself has not been accused of any wrongdoing, though he is under investigation by the FBI.
And according to the Associated Press, Mr Blatter spoke to Fifa staff for about 10 minutes on Wednesday morning from the same auditorium where he announces he was quitting.
Contenders to replace Sepp Blatter as Fifa president

Show all 6
Staff described him as being emotional, some saying he appeared close to tears throughout. He received a standing ovation after he finished speaking, it was reported.
Though there has been an outpouring of emotion around the world at the news Mr Blatter is going, not everybody seems happy with his decision.
At a press conference in South Africa, called by the government there to deny bribing Fifa officials ahead of the 2010 World Cup, sports minister Fikile Mbalula told reporters he was "not going to lie" about how he felt.
"Sepp Blatter has been a good friend of South Africa," he said. "He played a major role in shifting the focus of the world to Africa, and history will remember him as the Fifa president who brought the first World Cup to Africa."
Join our new commenting forum
Join thought-provoking conversations, follow other Independent readers and see their replies