Finnish MP has to leave debate on alcoholism to check on drunk political aide with suspected alcohol poisoning
Christmas parties were going on in the building during the debate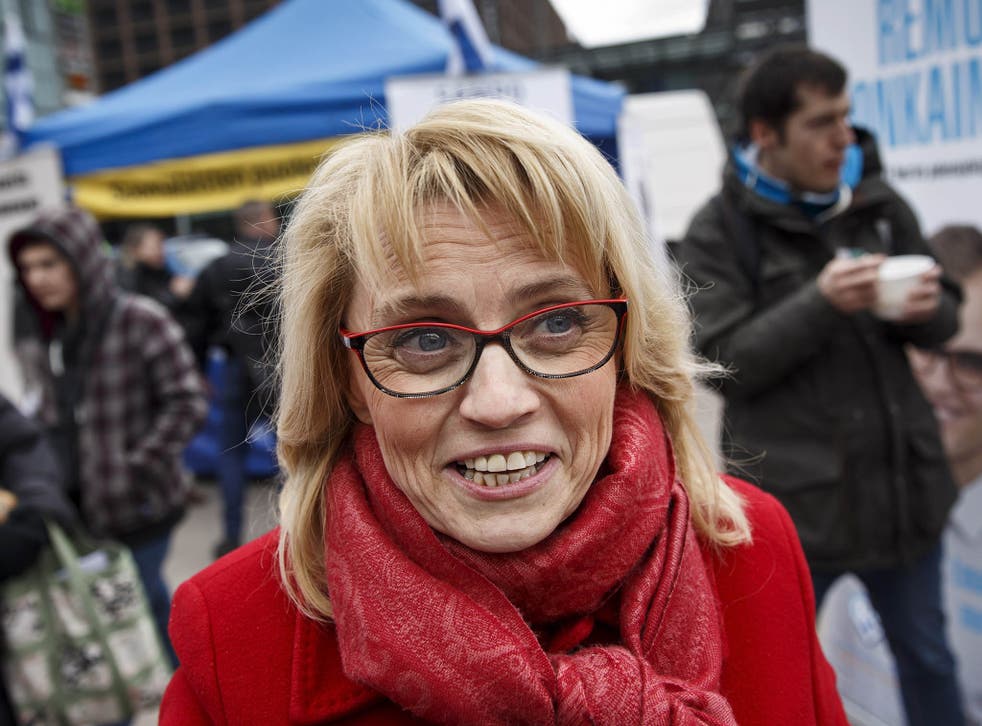 A Finnish MP was forced to abandon a parliamentary debate on alcoholism to go and check on a political aide with suspected alcohol poisoning – in an incident that has sparked a new debate about the Nordic country's relationship with booze.
Päivi Räsänen, a Christian Democrat MP who is also a trained doctor, was taking part in a debate on the liberalisation of the country's Alcohol Act in a Thursday evening sitting of the Finnish parliament – while work Christmas parties were going on in the building.
Finnish media reports that the MP was summoned out of the chamber for her medical expertise after eyewitnesses saw a staffer vomiting in one of the parliament's corridors and unable to stand properly.
The newspaper Aamulehti reports that the MP stayed with the aide until they were taken away in an ambulance from Speaker's Square, outside the parliament, at 10pm.
"I was there as a doctor. It is true that I was called from the room during the plenary session," Ms Räsänen told Aamulehti.
"I just had the floor … at the same time, there were the traditional Christmas parties in the building."
She added: "It is very controversial that a parliamentary debate is underway in which the disadvantages of alcohol are discussed, and at the same time this is happening."
Ms Räsänen said she had not contacted the press about the incident because of doctor-patient confidentiality, and that she could not give any further details.
The details come as another Finnish MP, Teuvo Hakkarainen, from the right-wing populist Finns Party, also apologised the morning after the party to an unspecified colleague for alleged inappropriate behaviour, according to Finnish newspaper Ilta Sanomat.
The Finnish Government's proposals for reform of the country's Alcohol Act would allow grocery stores to sell stronger beers – which are currently restricted by law for sale only in a state monopoly store with limited opening hours.
The state monopoly supplier, Alko, would also also have its opening hours extended. Happy hour discounts, currently banned, would also be legalised under the proposals.
World news in pictures

Show all 50
Finland has the 16th highest alcohol consumption in the world according to a 2014 WHO report – and by far the highest of the Nordics. Sweden and Norway languish at 50th and 65th respectively in the drinking tables.
As well has having both a beer and vodka (locally, Koskenkorva) drinking culture, so-called "longdrinks" – typically a mixture of gin and grapefruit soda – are also popular in Finland.
Join our new commenting forum
Join thought-provoking conversations, follow other Independent readers and see their replies