France makes it illegal for supermarkets to destroy edible food in effort to cut waste
Chains are being made to donate products to charity or send it for recycling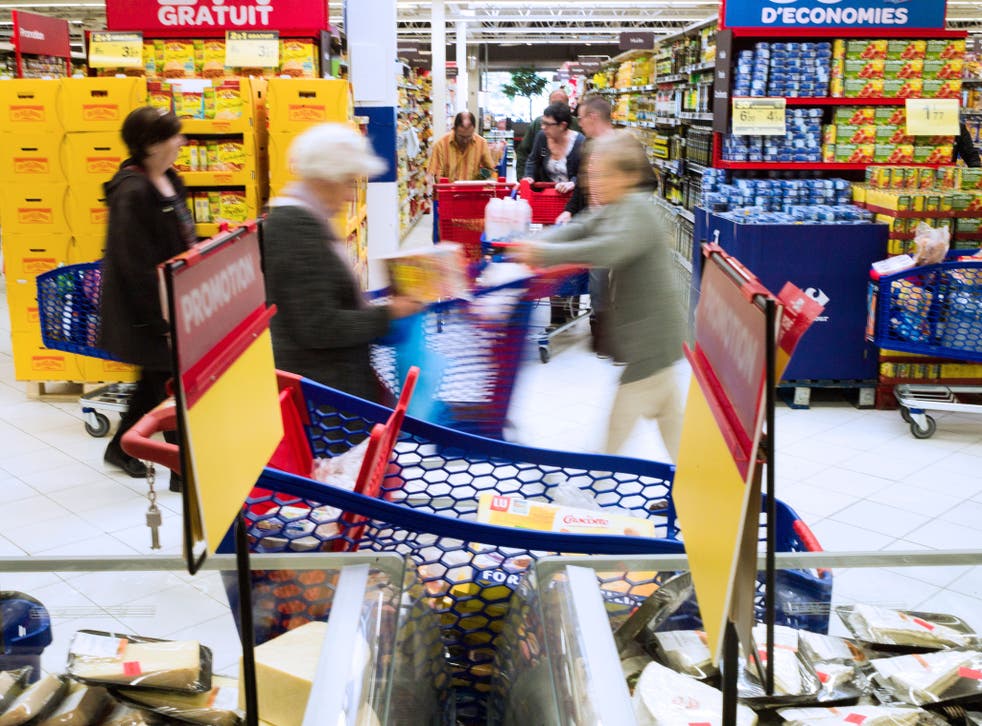 France is making it illegal for large supermarkets to throw away edible food as part of a series of measures to cut down on waste.
The country's National Assembly unanimously voted in new laws on Thursday night that will force chains to donate discarded food to charity or allow it to be turned into animal feed, compost or energy.
Guillaume Garot, a Socialist politician who sponsored the bill, said: "It's scandalous to see bleach being poured into supermarket dustbins along with edible foods."
The French government is working towards its target of halving food waste by 2025 and is also putting the issue on the school curriculum, L'Express reported.
The move has been welcomed by environmental groups, charities and food organisations, while campaigners are calling for similar laws around the world.
There have been several attempted prosecutions in the UK in recent years for people taking discarded food from supermarket bins, including freegans, students and parents.
Food peak production

Show all 12
A case against three men who took food worth £33 from an Iceland bin in London was dropped by the Crown Prosecution Service last year after it was found not to be "in the public interest".
Join our new commenting forum
Join thought-provoking conversations, follow other Independent readers and see their replies