France to relocate refugees and migrants 'within weeks' in bid to close Calais Jungle camp
Conditions in migrant and refugee camps are 'not acceptable', says President Francois Hollande in bid to shut down Calais Jungle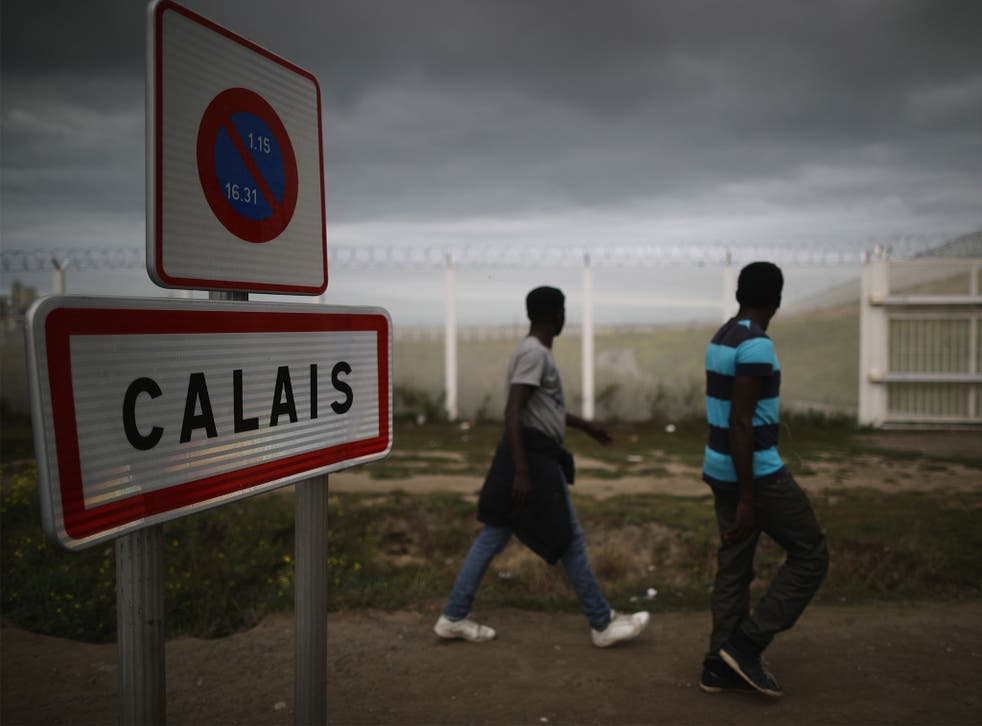 Thousands of people living in Calais refugee and migrant camps could be relocated to reception centres across France in the coming weeks, President Francois Hollande has announced.
The French leader reiterated his pledge to shut down the Calais Jungle during a visit to one of the country's 164 reception centres on Saturday.
"There should be no camp in France," he said, adding that conditions in the makeshift camps, which have become home to thousands of people in recent months, were "not acceptable" for those seeking refuge and fleeing from war.
The reception centres will hold between 40 and 50 people each for up to four months, Mr Hollande said, as their cases are examined.
Migrants who do not seek asylum will be deported. Many local conservative politicians have objected to the centres.
Mr Hollande, who is yet to visit the Calais camp, is scheduled to visit the city on Monday.
French authorities have made repeated attempts to close the camp down since its establishment, but its population reached a record high of 10,000 inhabitants this month according to some estimations.
In pictures: Life on board a refugee rescue ship

Show all 10
Interior minister Bernard Cazeneuve said he would endeavour to close the camp down "with the greatest determination".
Authorities have estimated that more than 5,000 people have left the Jungle for reception centres in the past year.
The planned closure of the Calais camp has been dismissed by charity leaders as "political posturing", with aid workers warning such action could worsen the refugee crisis in Europe.
Leigh Daynes, executive director of Doctors of the World UK, said he had little confidence in government leaders in Britain and France to properly manage the dismantling of the camps, and that vulnerable migrants and refugees could face homelessness and even poorer living conditions.
Former French President and election candidate Nicolas Sarkozy sparked debate last month after he said the Jungle should be moved to Britain, calling on the British Government to "do the work that concerns them".
The southern half of the Jungle was dismantled in February and March this year. No timeframe has been given for the complete removal of the camp.
Join our new commenting forum
Join thought-provoking conversations, follow other Independent readers and see their replies