France suicide bombings: Man wearing suicide vest denied entry to Stade de France before detonating bomb
Police suspect the man had planned to detonate his vest inside the packed stadium to trigger a deadly stampede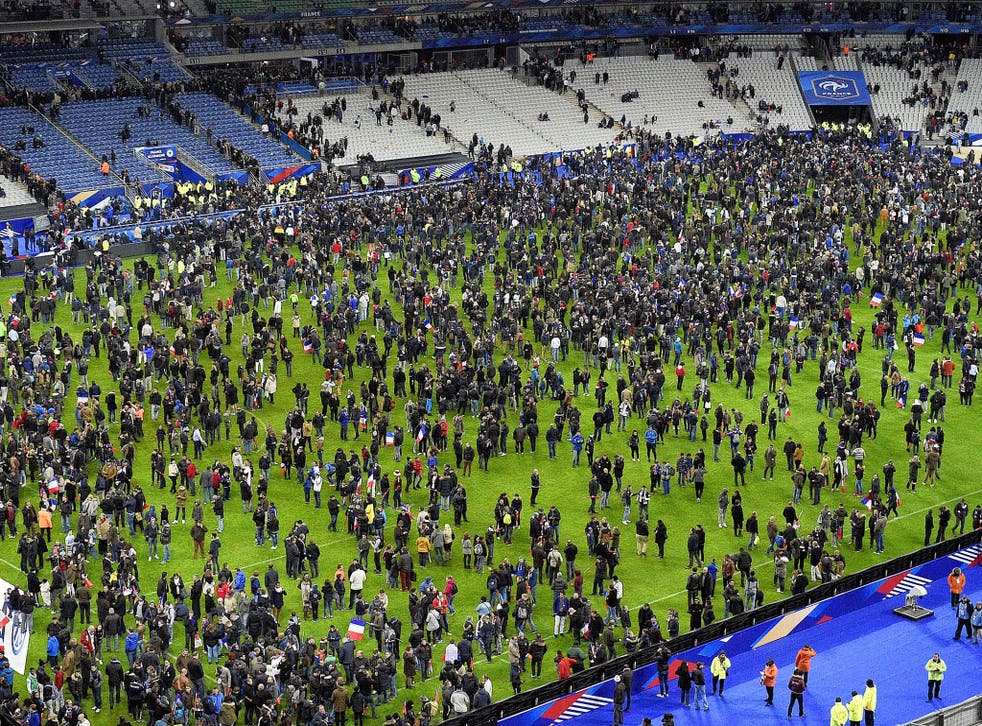 A man wearing a suicide bomb vest had a ticket to enter the 80,000-capacity Stade de France during the match between France and Germany, suggesting attackers planned to blow themselves up amid the crowd.
He was stopped after security frisked him at the entrance to the stadium.
While attempting to back away from security, he detonated his vest, which was loaded with explosives and bolts, according to Paris prosecutor François Molins.
Police suspect the man had planned to detonate his vest inside the packed stadium to trigger a deadly stampede.
In pictures: Paris attacks

Show all 25
Around three minutes later, another man blew himself up outside the stadium. A third attacker detonated explosives at a nearby McDonalds, police have said.
The account by a Stade de France security guard who was on duty and French police sheds light on why the attack on the Stade de France failed to cause the levels of carnage seen at the Bataclan concert venue and restaurants across Paris.
At least two loud blasts were heard by the crowd inside the stadium, witnesses said.
The German football team was evacuated from the Hotel Molitor this morning following a bomb threat. They decided to stay at the Stade de France following the attacks on Friday night.
Join our new commenting forum
Join thought-provoking conversations, follow other Independent readers and see their replies