French MP calls for 'new Guantanamo Bay' for terror suspects to be built off country's coast
George Fenech believes holiday destination Île de Ré should house detention centre
Jacob Furedi
Monday 01 August 2016 09:27 Comments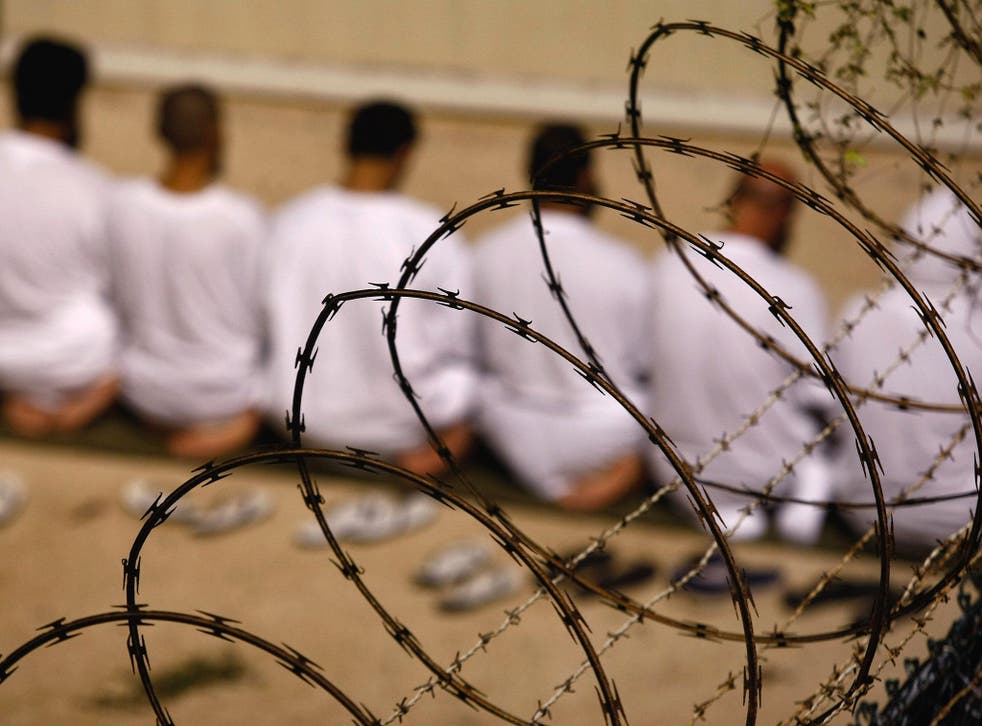 France should build its own Guantanamo Bay-style prison for terror suspects, the man overseeing the government's response to the Paris attacks of 2015 has said.
George Fenech, the chairman of the French parliamentary investigative commission on terrorism, has proposed the construction of a "Guantanamo à la française", according to Le Figaro.
He warned the government should expect a "tidal wave" of people currently fighting in Iraq and Syria to return to France due to the decline of Isis' territorial standing.
Shaker Aamer: Guantanamo's last British detainee

Show all 10
Mr Fenech claims a detention centre "would be an effective option" for "incarcerating radicalised people".
According to a speech delivered by French Prime Minister Manuel Valls earlier in July, a total of 2,147 French nationals had travelled to fight in Syria and Iraq. He said more than 1,000 were still abroad.
He highlighted 203 Islamist extremists who he said were in the process of returning to France.
Mr Fenech belongs to Les Republicains, the right-wing party of ex-President Nicolas Sarkozy.
His call for the construction of a Guantanamo-style prison complements a number of schemes proposed by other far-right lawmakers.
Nathalie Kosciusko-Morizet, who also belongs to Les Republicains, has suggested banning Salafism, the ultra-conservative, fundamentalist form of Sunni Islam.
Meanwhile, Marie-Christine Arnautu of Front National has called for the reintroduction of the death penalty.
Le Pen's legacy: bitter battle for future of the French far right

Show all 3
Mr Fenech believes an ideal location for the new detention centre would be Île de Ré, an island off the coast of La Rochelle.
Île de Ré is already home to a dilapidated prison in the town of Saint-Martin de Ré, which Mr Fenech believes could be renovated and turned into the new prison.
The detention centre at Guantanamo Bay in Cuba was built to house people accused of terrorism after the 9/11 attacks, which killed almost 3,000 people.
Seven French nationals were held in Guantanamo Bay, but they were all released by 2005.
Commenting on Mr Fenech's proposal, French President President François Hollande added: "Opening up retention centres that are outside the law is not France."
France boosts regional security after ISIL-claimed church attack
The continued use of Guantanamo Bay by the US Government has attracted continued criticism from human rights groups. In February, US President Barack Obama reiterated his hope that the facility be closed.
Register for free to continue reading
Registration is a free and easy way to support our truly independent journalism
By registering, you will also enjoy limited access to Premium articles, exclusive newsletters, commenting, and virtual events with our leading journalists
Already have an account? sign in
Join our new commenting forum
Join thought-provoking conversations, follow other Independent readers and see their replies