François Hollande rocked as minister confesses to lying over tax evasion
Former Budget Minister admits he had €600,000 in an illegal offshore bank account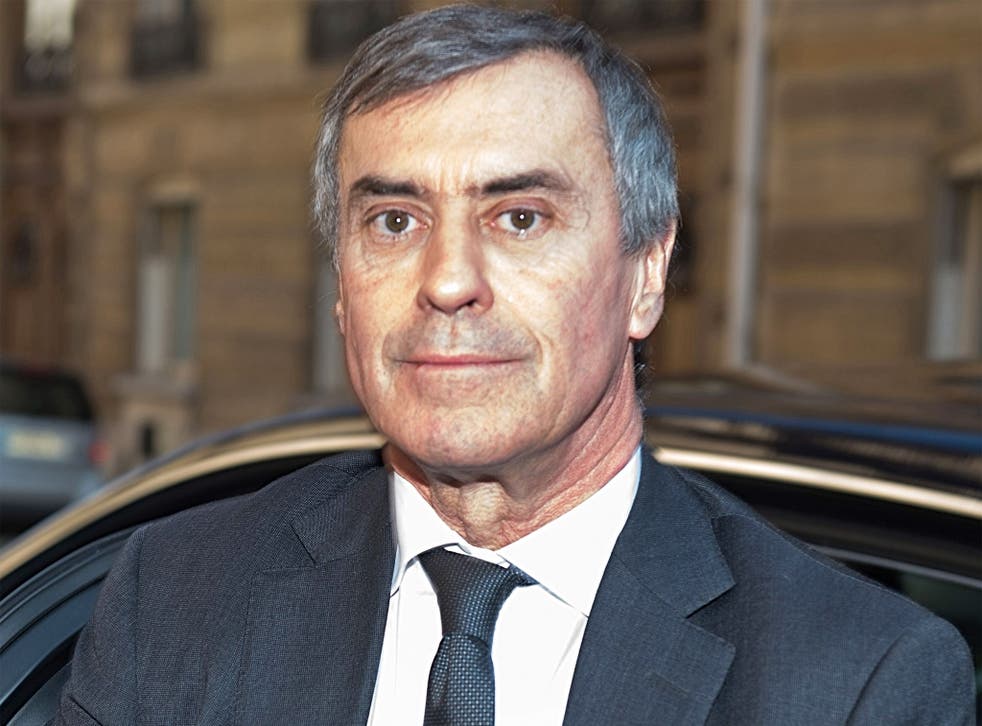 In a bombshell confession, the former French Budget Minister, Jerome Cahuzac, has admitted that he had lied repeatedly to the President, parliament and public and had cheated on his taxes for 20 years.
Mr Cahuzac's admission he had €600,000 in an illegal offshore bank account dealt a devastating blow to a Socialist president and government already facing public rage over tax rises, cuts and high unemployment.
President François Hollande said tonight that Mr Cahuzac had committed an "unpardonable moral fault" by lying for four months to the Elysée Palace and the National Assembly. However, in a further, deep embarrassment for the President, the investigative newspaper, Le Canard Enchainé will report today that Mr Hollande saw evidence pointing to Mr Cahuzac's possible guilt as long ago as December.
Mr Cahuzac, 60, previously a highly paid plastic surgeon, was fired by the Elysée last month from his high-profile job as Budget Minister – in effect the minister responsible for spending cuts and tax enforcement. This followed a declaration by the state prosecution service that the voice in a recorded telephone conversation from 2000, admitting ownership of an illegal, Swiss account, appeared to be the minister.
At the time, Mr Cahuzac continued to proclaim his innocence. After months of denials, he made a double confession: publicly in his blog and privately, to two magistrates.
"I was caught up in spiral of lies," he wrote. "I fought a torturous internal battle to try to resolve the conflict between my duty to tell the truth and my anxiety to fulfil the mission with which I had been entrusted."
The admission bears some resemblance to the confession, after years of denials, by the former British environment minister, Chris Huhne, that he had conspired with his wife Vicky Pryce to avoid speeding penalty points. Several French newspapers have suggested that media allegations about Mr Cahuzac's off-shore account, may be linked to a contested divorce with his wife, Patricia Cahuzac.
Mr Cahuzac, admitted that he had held illegal accounts abroad – first in Switzerland and then in Singapore – for 20 years. He said that he had ordered that €600,000 remaining on his Singapore account to be transferred to France.
The French investigative website, Mediapart, which has also led the way in allegations of wrongdoing against ex-President Nicolas Sarkozy, first revealed the existence of Mr Cahuzac's Swiss account last December.
Mediapart placed online a recorded telephone conversation from the year 2000 in which a politician discussed his embarrassment at having an account with UBS in Switzerland. Mr Cahuzac denied to President Hollande and to the Prime Minister, Jean-Marc Ayrault, that the voice was his. However, Le Canard Enchainé will report today that President Hollande was told by the interior ministry in December that the voice on the tape was "close to" that of Mr Cahuzac.
The former minister also faces investigation over the source of the funds paid into the Swiss and Singapore accounts. His lawyers said that the money came from his lucrative and successful practice as one of Europe's leading specialists in hair transplants.
Magistrates are, however, investigating allegations that some or all of the money came from under-the-counter payments by pharmaceutical companies to promote their products.
The shockwaves from Mr Cahuzac's initial dismissal last month were rapidly overwhelmed by news that ex-President Sarkozy had been formally accused of abusing the mental weakness of a billionaires to fund his 2007 campaign.
Politicians on the moderate left said that Mr Cahuzac's repeated lies had compounded a "crisis for democracy in France".
Join our new commenting forum
Join thought-provoking conversations, follow other Independent readers and see their replies