François Mitterrand: Former French president's 'other woman' finally reveals all about their 32-year affair in a new biography
Anne Pingeot speaks of their love, their child and her belief that one of France's best loved leaders was given an injection 'to end things' by his doctor as he lay dying from prostrate cancer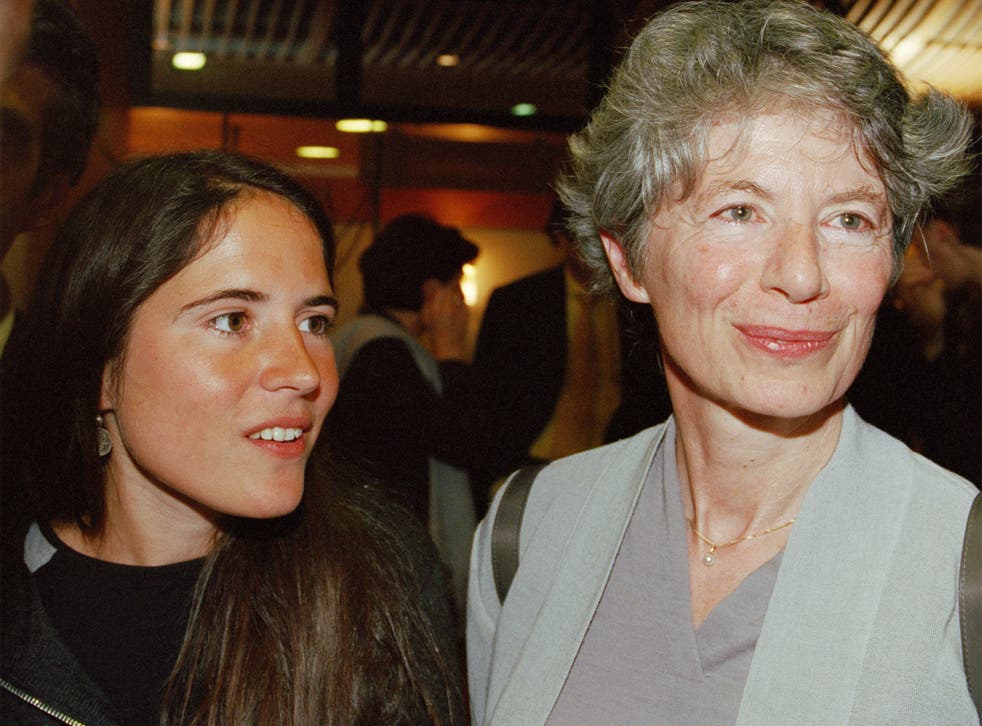 A biography of François Mitterrand, one of France's best loved presidents, has caused a stir before it even hits the shelves, as it reveals for the first time in French his mistress's account of their 32-year affair.
The French press have been asking Anne Pingeot to speak for years, but it was the BBC's Philip Short who managed to secure the art historian's first and only interview in his book Mitterrand: A Study in Ambiguity, which was published in the UK in 2013.
Unsurprisingly, Mr Short's conversations with Ms Pingeot have drummed up a significant amount of interest.
Excerpts published in French for the first time in Tuesday's L'Express magazine throw light on the life of the "woman in the shadows", whose relationship with the President was widely known but tacitly ignored by the press until the end of his second term in 1995.
"There are so many people that are boring. Really! To admire the person you love is an immense happiness… To love so much, never be bored… it was… a permanent renewal," the now 72-year-old told Mr Short.
Of the accounts of those familiar with Mr Mitterrand and the personality cult that developed during his time in public life, Ms Pingeot's is the most eagerly awaited. Yet her revelations do little to dispel the enigma of a man who made her both happy and miserable.
"François had a marvellous phrase. 'The only eternal love is one that hindered,'" she told Mr Short.
She paints a picture of a man who treated her with both great generosity and callous disregard. He apparently took the time during the presidential election to help her with her university dissertation. But he also told her he would buy them a house on the Biarritz coast, only to give it to his wife Danielle. "I was an idiot!" she says.
Mr Mitterrand was 47 and married with three children when he met Ms Pingeot, just 20 at the time. There was never a question of leaving Danielle: "He never went back on a decision."
The death of the Mr Mitterrand's first son Pascal also, she says, fostered an "invincible tie between a man and a woman".
While Mr Mitterrand lived with his wife, who herself had a long-term lover, Ms Pingeot lived 10 minutes away in Saint Germain's sleepy Rue Jacob.
It was his reluctance to leave his wife paradoxically that led to the birth of his only child with Pingeot. Accepting he would never divorce, she told him she would leave him unless he gave her a child.
He capitulated and in 1974 Mazarine was born: "The only true gift he gave me."
Their daughter was kept out of the glare of the press until 1994, when Paris Match magazine published a photo of her leaving a restaurant with her father.
But it was her account of his death that has drawn most interest. On January 8 1996, the President, aged 79 and suffering from prostrate cancer, was bed-bound and hovering between consciousness and sleep.
Ms Pingeot says he had made it clear that when his "brain switched off" he "didn't want to remain in that state". That evening she called his doctor, who told her to go home to Rue Jacob.
She believes he gave him an injection "to end things": this was never confirmed by his doctor Jean-Pierre Tarot, and, Mr Short adds, is simply a "supposition".
Both Danielle Mitterrand and Anne Pingeot attended his funeral.
Join our new commenting forum
Join thought-provoking conversations, follow other Independent readers and see their replies