French elections: Far-right party Front National leads polls as Le Pen secures historic breakthrough
Marine Le Pen: 'The national movement is now unquestionably the first party of France'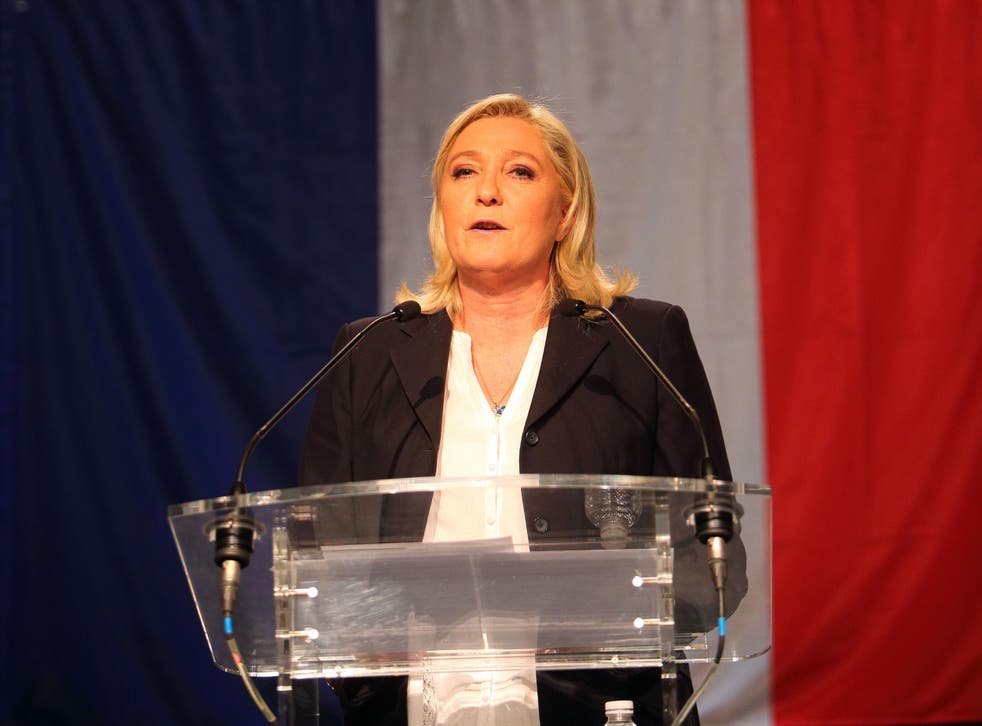 France's far-right party, Front National, has secured a historic breakthrough, winning more support than any other party in the first round of the country's regional elections, according to poll estimates.
Marine Le Pen's anti-Europe, anti-immigration party secured 30.8 per cent of the vote nationally, coming first in six regions out of 13 in midland France, the interior ministry said.
It is the highest score ever for the party, ending decades of domination by the Socialists and conservatives.
Writing on Twitter Ms Le Pen, the daughter of Front National's founder Jean-Marie Le Pen, said: "The vote confirms what previous polls announced but observers did not want to admit."
"The national movement is now unquestionably the first party of France."
Marion Marechal-Le Pen, the granddaughter of party founder Jean-Marie Le Pen and nice of Marine, scored above 40 per cent in early estimates for the vast Provence-Alpes-Cote-d'Azur region, placing her on course for a win next week.
The second round of votes will be held next week on 13 December and if Ms Le Pen's success continues the results could be a springboard for her in the 2017 presidential elections.
French voters are choosing the leadership for France's regional councils, and had the choice of several parties in the first round.
Current polling projections estimate the percentage of votes for different parties, not the number of seats they are expected to win. The number of seats will be determined in next Sunday's run-off.
National Front's success is a further blow to President Francois Hollande's Socialists, who, in second place with 27.2 per cent of the vote, have announced it will be pulling two of its candidates out of the election in the north and southeast.
The results come amid a tense climate in France predicted to favour conservative and far-right candidates, following the string of terror attacks in Paris killing 130 people.
Front National's divisive anti-immigration, socially conservative, anti-Schengen platform has been pulling in new voters since the attacks, while continuing to spark criticism and allegations of xenophobia and racism.
The party were criticised over an election poster imploring voters to "Choose Your Suburb", accompanied by a picture of a veiled woman, and an unveiled woman with the French tricolore painted on her cheeks.
Last week, Ms Marechal-Le Pen sparked criticism in Toulon, a Mediterranean city with a large number of citizens of Arab descent, when she said Muslims could only be French "if they follow customs and a lifestyle that has been shaped by Greek and Roman influence and 16 centuries of Christianity."
She said: "We are not a land of Islam. In our country, we don't wear djellaba clothing, we don't wear a veil and we don't impose cathedral-sized mosques."
Additonal reporting by Press Association
Join our new commenting forum
Join thought-provoking conversations, follow other Independent readers and see their replies