French farmers in Brittany torch tax offices and dump unsold vegetables on streets in protest over falling living standards
About 100 farmers used tractors and trailers to dump artichokes, cauliflowers and manure outside tax office in Morlaix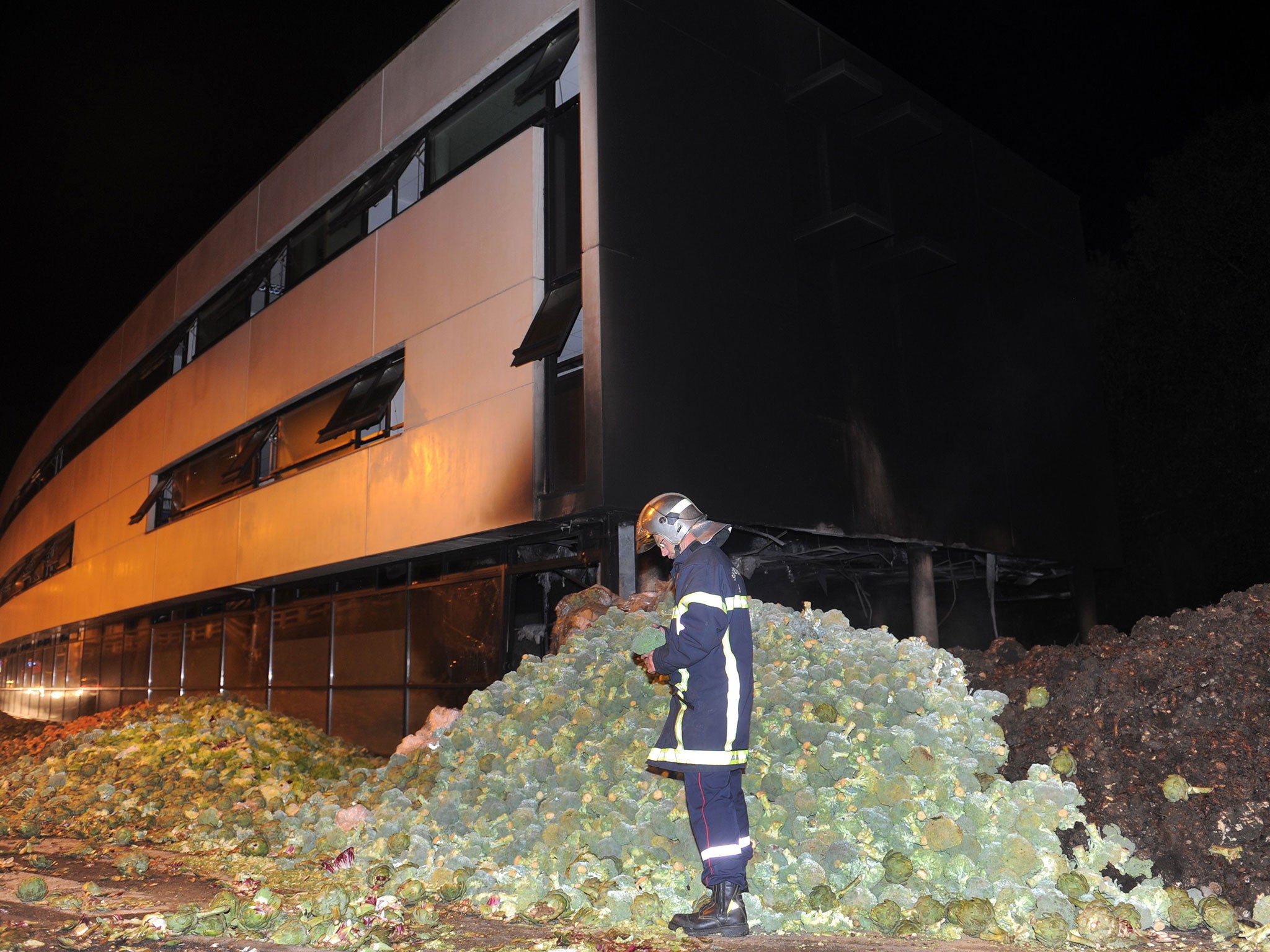 A group of farmers have torched tax and insurance officers in Brittany during a protest about declining living standards, French media has reported.
Farmers in the town of Morlaix in Brittany also used tractors and trailers to dump artichokes, cauliflowers and manure in the middle of the streets, according to The Wire.
The farmers, who allegedly smashed windows during the protest, say they cannot survive as prices continue to fall after a period of bad crops and bans on Russian food imports.
Officials said a group of about 100 farmers first set an insurance office outside Morlaix on fire overnight, completely destroying a building. They then drove to the main tax office and dumped unsold vegetables outside the front of it before setting that building on fire as well.
After this, the group also reportedly blocked a busy road in Morlaix, preventing rescue workers from reaching the fire.
"It is particularly shocking that the fire service was prevented from doing its job," French Prime Minister Manuel Valls said in a statement. "Legal proceedings will be carried out against the perpetrators of these acts."
Agriculture minister Stephane Le Foll said "nothing can justify these acts of violence" and called on all parties "to find solutions to manage this crisis".
However, Morlaix mayor Agnès LeBrun said the farmers have been "sounding the alarm" over the deepening financial crisis for over to weeks.
He said: "They are weighed down by social charges, by taxes, by debts. Farmers are not madmen, they are company bosses who are not being listened to."
Join our commenting forum
Join thought-provoking conversations, follow other Independent readers and see their replies