French investigate Woolwich 'copy-cat' attack on soldier in Paris
The soldier was wounded in the incident which happened as he patrolled the French capital's La Defense business district with two comrades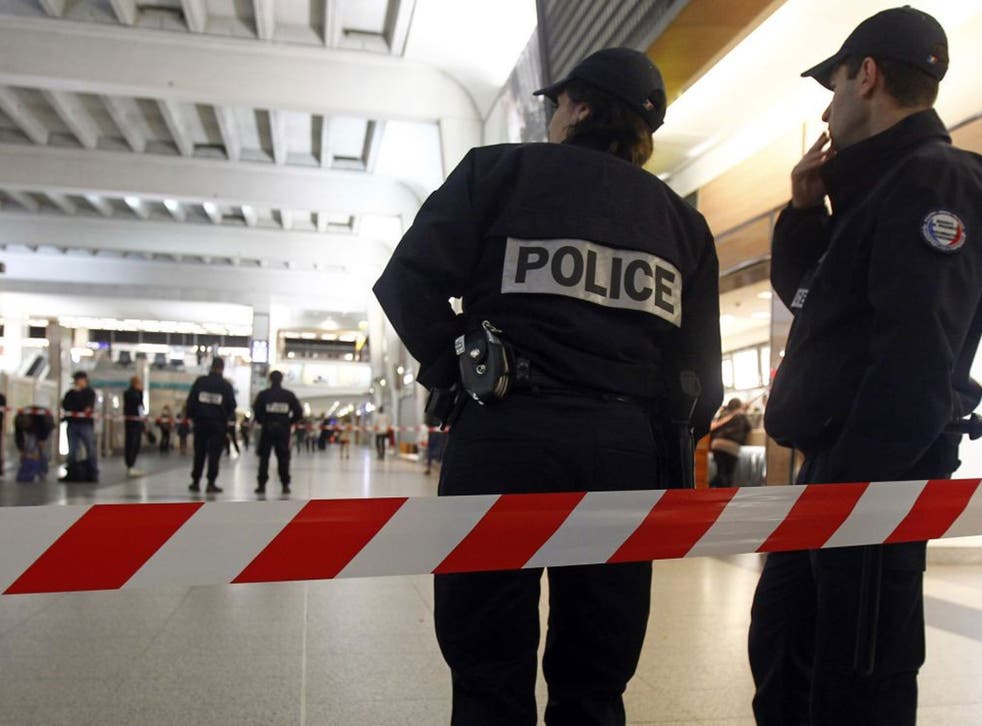 An attack on a French soldier in a busy underground railway station near Paris on Saturday might have been a spur-of-the-moment copy of London's Woolwich killing, French investigators believe.
France's terrorism investigation unit was called in to lead the hunt for a man of North African appearance who stabbed in the neck a soldier on anti-terrorist patrol amid thousands of Saturday shoppers.
The soldier was cut, possibly by a box-cutter, close to his carotid artery. He bled profusely but was not seriously injured. His wound needed only one stitch.
Officially, the French government is making no direct link with the killing of a British soldier by two Islamist radicals on a street in Woolwich last Wednesday. Unofficially, investigators are said to believe it was almost certainly a copy-cat attack, possibly carried out on the spur of the moment.
The French defence minister, Jean-Yves Le Drian, who visited the injured man in hospital, said that it was clear that "someone wanted to kill him because he was a soldier". The interior minister, Manuel Valls, said France would continue to wage an "implacable fight against terrorism".
Cedric Cordier, 23, of the 4th cavalry regiment, was patrolling in battle-dress with a policeman and another soldier in the underground concourse of the RER (regional Metro) station at La Défense just west of Paris just before 6pm on Saturday. Anti-terrorist patrols of this kind have become a common sight in France since a series of murderous bomb attacks on the Paris Metro in the mid-1990s.
The attacker came up behind the soldier, who was the last man in the patrol, and slashed or stabbed his neck with a blade.
The attacker, described as a muscular man in his earlier thirties and of North African appearance, fled into the adjoining shopping centre before the other members of the patrol could react. The area bristled with security cameras whose footage is being studied.
The so-called "Vigipirate" armed military patrols on busy streets and in metro and railways stations are supposed to deter terrorist attacks. They have often been criticised as more decorative than useful. If they become, themselves, an easy target for low-level terrorism, the French government may have to abandon them or revert to police-only patrols.
President François Hollande, in Addis Ababa, Ethiopia, for a conference on African unity, said: "We will examine all possibilities. I see no reason at this stage to make a link with what happened in London. But we must look into all possibilities, without exception."
Join our new commenting forum
Join thought-provoking conversations, follow other Independent readers and see their replies