The new Francophone Scrabble world champion doesn't speak French
New Zealand's 'Scrabble machine' Nigel Richards studied French dictionary for nine weeks before finals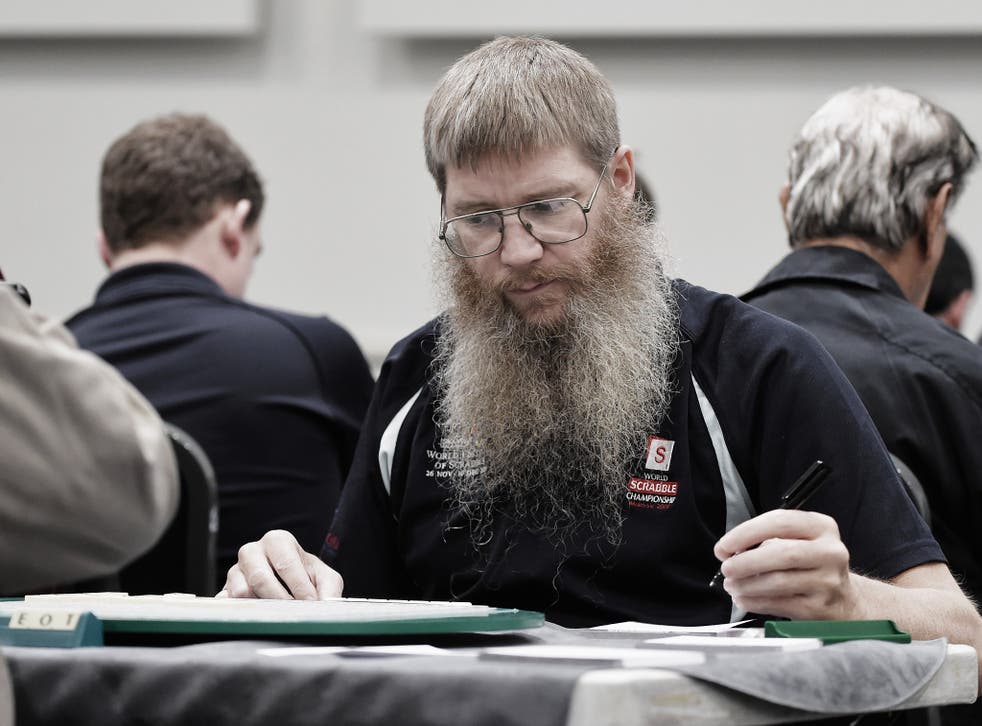 Nigel Richards is a New Zealander who lives in Malaysia and can barely speak a "mot" of French. Yet he has just won the world French language Scrabble championship. How? Or, rather, "comment"?
Simple. He learned, in the space of nine weeks, the French dictionary and, vitally, all the hundreds of conjugations of French verbs, both regular and irregular.
In Louvain, in Belgium, on Monday night, in the world French language Scrabble final, Mr Richards, 46, defeated Schélick Ilagou Rekawe of Gabon by two games to one. He has previously won the English language world Scrabble crown three times.
"He is not a French speaker. I swear it," said Yves Brenez, vice president of the Belgian Scrabble Federation. "If you speak to him he can only say 'bonjour', with an accent. He can give the scores in French, because the rules demand it, but that's it."
Mr Richards, who has a photographic memory, studied a French dictionary and grammar book for nine weeks to prepare for this week's Francophone championship.
"He is a Scrabble war machine," said Mr Brenez. "To him words are just combinations of letters."
Since he became a competitive Scrabble player 18 years ago, Mr Richards is estimated to have won more than $200,000 (£128,532) in prize money. He recently won the King's Cup in Thailand, the largest Scrabble competition in the world, which comes with a $10,000 (£6,428) first prize, for the twelfth time.
He is described as an ascetic and shy man, who does not smoke or drink or own a television or radio. He rarely gives media interviews and has not commented on his latest "exploit" (same word in French and English). He peers out at the world, and his opponents, from behind a luxuriant beard. On Monday night he lost his first game in the final. But he won the remaining games to complete a crushing overall victory.
"Les mots" (the words) used by Mr Richard to win in Louvain included "miauler" (the French for to "meow") and "anatrope", which means anatropous – or an oval vegetable turned inside out. He also used the word "énouât", which is the third person of the imperfect subjunctive of "énouer", which means to untie knots.
"We were all incredibly surprised," said the tournament spokesman Antoine Rousseau. "We call him the Chris Froome of Scrabble... at one point we did think he might have had a microphone hidden in his beard."
Mr Richards started playing Scrabble with his mother in Christchurch, New Zealand, at the late age of 28. He once worked for a water company in New Zealand, repairing pumps and then for a security company in Malaysia, monitoring closed circuit TV.
Chris Cree, the president of the North American Scrabble Players Association, recently reported a conversation with Mr Richards after a tournament in Las Vegas, the "sin city" of America. Mr Richards said he intended to stay in the city for a while. "To do what?" he was asked. "There is a very good library here," Mr Richards replied.
Bon mots: Winning words
Words used by Nigel Richards:
Miauler Verb, intransitive, meaning "to miaow")
Anatrope Adjective meaning anatropous – or an oval vegetable turned inside out.
Enouât: third person of the imperfect subjunctive of the verb énouer, which means to untie knots.
He also successfully contested a word used by his opponent – ozonides, meaning derivatives of ozone in English. He pointed out that the correct French word was ozonures.
Join our new commenting forum
Join thought-provoking conversations, follow other Independent readers and see their replies