French TV network TV5Monde 'hacked by cyber caliphate in unprecedented attack' that revealed personal details of French soldiers
Messages on the broadcaster's Facebook page purported to show IDs and CVs of relatives of French soldiers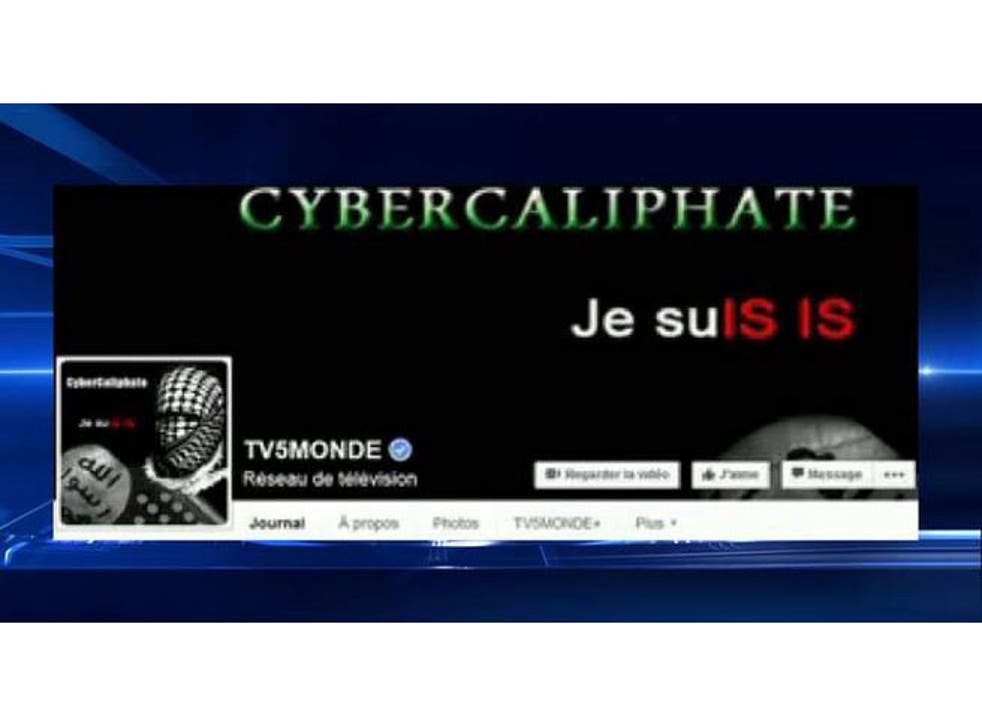 The French television network TV5 Monde has said that it was hacked by individuals claiming to belong to Isis.
The network said that its TV station was brought to a halt and its website and social media pages were hit in the attack.
The hackers posted documents on the broadcaster's Facebook page that purported to be the identity cards and CVs of relatives of French soldiers involved in anti-Isis operations, along with threats against the troops.
TV5Monde recovered control over most of its sites around two hours after the attack, which began at around 10PM, and partially resumed television broadcasts by 1AM on Thursday following a three hour blackout.
One message posted on TV5Monde's Facebook page read: "Soldiers of France, stay away from the Islamic state! You have the chance to save your families, take advantage of it. The CyberCaliphate continues its cyberjihad against the enemies of Islamic State."
The hackers accused French President Francois Hollande of having committed "an unforgiveable mistake" by getting involved "in a war that serves no purpose."
"That's why the French received the gifts of Charlie Hebdo and Hyper Cacher in January," it said on the Facebook page, referring to two attacks by Islamist gunmen in Paris that left 17 people dead in January.
Anti-Isis demonstrations across Europe

Show all 10
They also replaced TV5Monde's social media profile pictures with images of a masked Islamist fighter.
The images were identical with those used in recent similar hacks, including that of US Central Command and other news organisations. The organisation behind them, which calls itself "Cyber Caliphate", does not appear to be affiliated with Isis and might not actually be working in support of them at all.
The network's director Yves Bigot said that the network's systems had been "severely damaged" by an "unprecedented attack."
Bigot told AFP earlier in the evening: "We are no longer able to broadcast any of our channels. Our website and social media sites are no longer under our control are all displaying claims of responsibility by Islamic state."
Control of the social media sites has now been regained but the website still displays an "under maintenance" message to visitors.
France is a member of the US-led coalition carrying out airstrikes against Isis in Iraq and Syria where the jihadist group has claimed large areas of territory and declared an Islamic "caliphate."
More than 1,500 French nationals have left France to join the militants' forces in Iraq and Syria, where they represent almost half of the number of European fighters present, according to a report released on Wednesday by the French Senate.
In January, the Twitter and Youtube accounts of the US military command were hit by pro-Isis hackers. US Central Command said that it was "cyber-vandalism" rather than a serious data breach.
TV5Monde is broadcast in more than 200 countries worldwide.
Join our new commenting forum
Join thought-provoking conversations, follow other Independent readers and see their replies