The French way: a better approach to fighting FGM?
Britain is trying to get tough on female genital mutilation – but does France offer the answer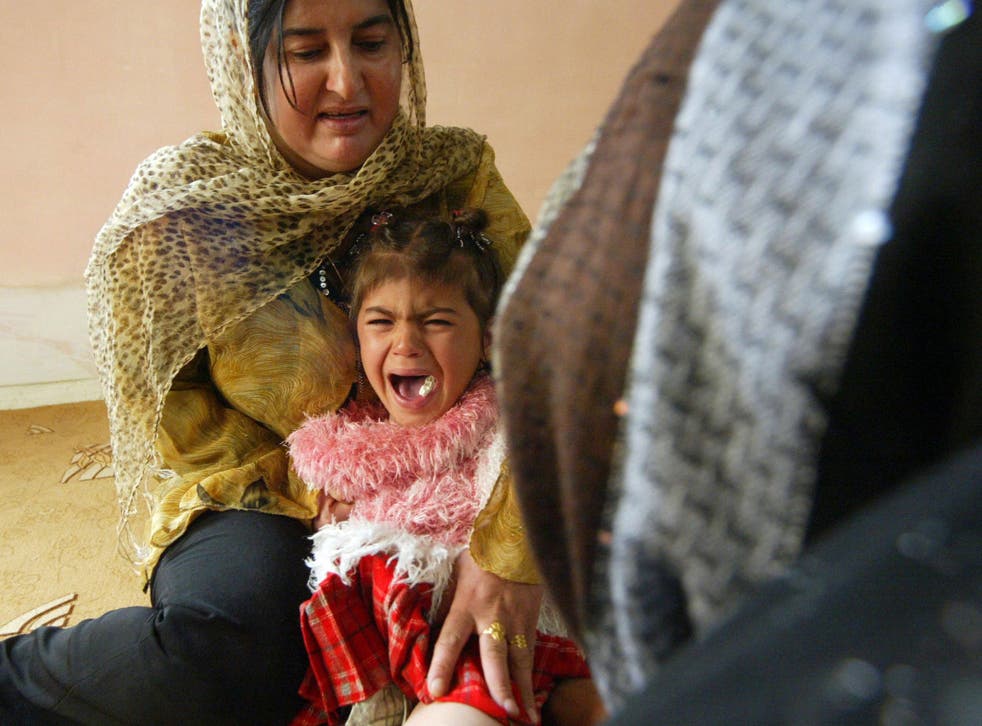 History of a kind was made last week. A doctor appeared before a medical malpractice tribunal in Manchester accused of performing surgery to mutilate the genitals of female babies or young girls.
This is the nearest that Britain has ever come to a trial for an abhorrent, age-old custom, still common in some African and Asian countries, which is believed to threaten up to 50,000 girls of immigrant backgrounds in the UK.
British campaigners against the practice often point admiringly to the more repressive approach adopted in France.
Britain has purpose-made laws against female genital mutilation (FGM) but there have been no prosecutions. France has no specific laws against FGM but there have been 29 trials and 100 convictions in the last three decades. We and the French often do things differently. On this issue, are the French right?
The European Commission recently published a detailed set of guidelines recommending EU-wide action against FGM (sometimes known euphemistically as "female circumcision"). These guidelines include prosecution but they place more emphasis on educational outreach to immigrant communities and the training of teachers, medical staff and social workers to help children at risk.
Amnesty International, which has campaigned for a Europe-wide approach to FGM, does not believe that legal repression is the answer. Christine Loudes, director of the Amnesty campaign "End FGM" told The Independent: "The debate in the UK about more prosecutions misses the point. Legal repression, although it may have its place, is not the best answer."
"We need to work to with the communities where this happens to try to change attitudes, not to drive the problem further underground. Since the instigator or perpetrator is often the parent, legal action leads to double victimisation of the child. We should consider the best interests of the children before we rush to send their parents to prison."
For 28 years, Britain has specifically banned the practice of FGM – which ranges from the removal of the clitoris to the sewing up of the vagina. In 2008 a new law was passed which made it illegal for British-based parents to send girls to be "cut" abroad. No prosecutions have resulted so far.
France has no specific laws against FGM. Following an explosion of media and public rage in the late 1970s, the French state began to prosecute parents and "cutters" under its existing laws against grievous bodily harm and violence to children. Contrary to the impression sometimes given by UK campaigners, there has not been a flood of French prosecutions but there has been a steady trickle.
In the past 34 years there have been 29 trials, in which about 100 people – both parents and cutters – have been convicted. The most recent was in Nevers in central France 18 months ago when the father and mother of a small girl were jailed for two years and 18 months respectively.
Britain is not alone in failing to prosecute. In this period there have been 11 trials in other EU countries (six in Spain, two each in Italy and Sweden, and one each in Denmark and the Netherlands).
Has legal repression worked in France? Koudedia Keita, the Malian-born president of a French pressure group against FGM, "Corps en Marche", believes that it has.
"By the nature of this practice, it is difficult to be sure, but yes, it is my impression that female mutilation has been reduced enormously in France," Ms Keita said.
"Younger generations of French-based mothers from Mali and the other countries where this has traditionally been practised, no longer accept that mutilation is normal, or essential for the purity and marriageability of a girl. The problem sometimes arises when the girls go home to visit relatives. It is not unknown for girls to have this practice imposed on them by a grandmother or an aunt – without their parents' knowledge."
France's action against FGM is not based purely on repression. There has been an intensive campaign of education. Health and education professionals have been trained to be aware of the problem. Girls are systematically examined for signs of FGM during health checks carried out on babies.
In the early 1980s, analysis of the examinations showed that if a mother had been "excisée" (mutilated), there was an 80 per cent chance that her daughter would also have been subjected to FGM. A survey in 2007 suggested this had been reduced to 11 per cent.
Isabelle Gilette-Faye, a sociologist and veteran anti-FGM campaigner, says that prosecutions have played a part in this success but only a part. "Repression alone will not deal with the problem if you do not try to reach the deep-rooted attitudes towards women which produce these practices," she said.
Join our new commenting forum
Join thought-provoking conversations, follow other Independent readers and see their replies