Front National election poster calls on French voters to 'Choose Your Suburb' - with a veiled woman or without
Gains for Marine Le Pen's far-right party are expected in this month's regional polls, with campaign dominated by Paris attacks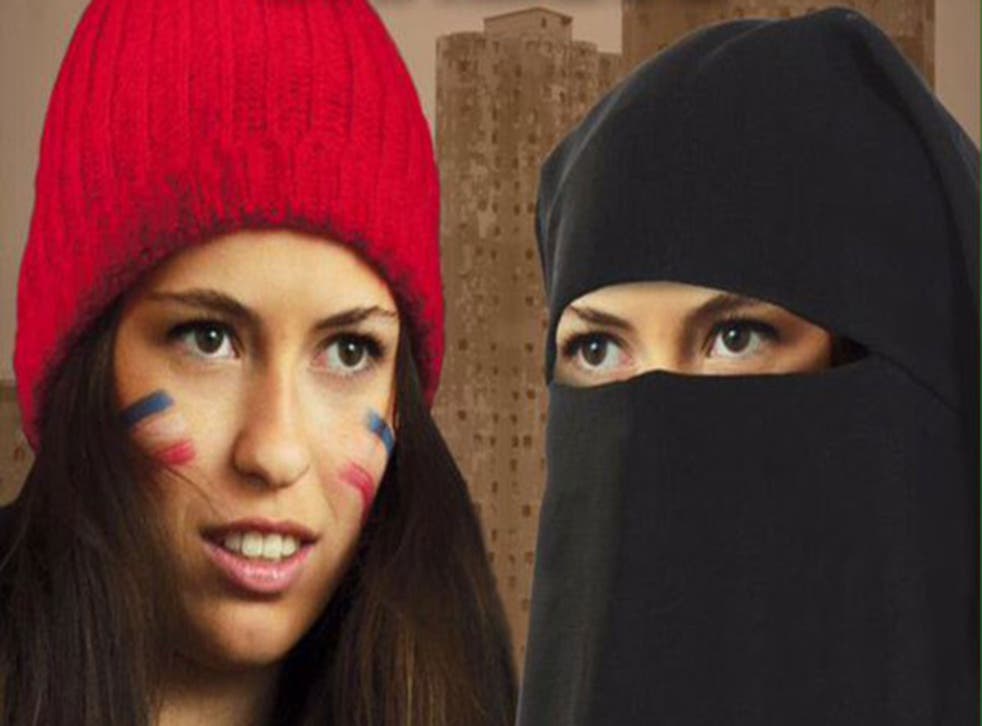 A Front National election poster for this month's French regional elections implores voters to "Choose Your Suburb".
The poster shows a veiled woman, and an unveiled woman - probably the same person - with the French tricolore painted on her cheeks, and proclaims: '"Votez Front!"
It has appeared in the Socialist-controlled Illes-de-France region around Paris, where the FN candidate is one Wallerand de Saint-Just, in a campaign dominated by security in the wake of the terror attacks in the city on 13 November.
Immigration and radicalisation has become the key issues, with Ms Le Pen raining criticism on President Francois Hollande for failing to prevent the second atrocity in the capital in the space of a year.
The FN leader simultaneously claims authorship of many of the draconian security measures imposed by Mr Hollande since the attacks, including tighter border controls and the revocation of the citizenship of extremists with dual nationality.
Though it was already expected to do well, FN support is now surging ahead of the polls, to be held on 6 and 13 December, when the party is tipped to take two of France's 13 regions. That would be its best-ever performance.
Polls suggest that Ms Le Pen herself will win Nord-Pas-de-Calais-Picardie in the north-west, where she has built her political base, and that her niece, Marion Maréchal-Le Pen, will win in the southern region of Provence-Alpes-Côte d'Azur.
Join our new commenting forum
Join thought-provoking conversations, follow other Independent readers and see their replies