German ex-MEP Bernd Posselt who won't take 'nein' for an answer - and keeps turning up to work
Posselt lost the last election – but that hasn't stopped him fulfilling his duties in Strasbourg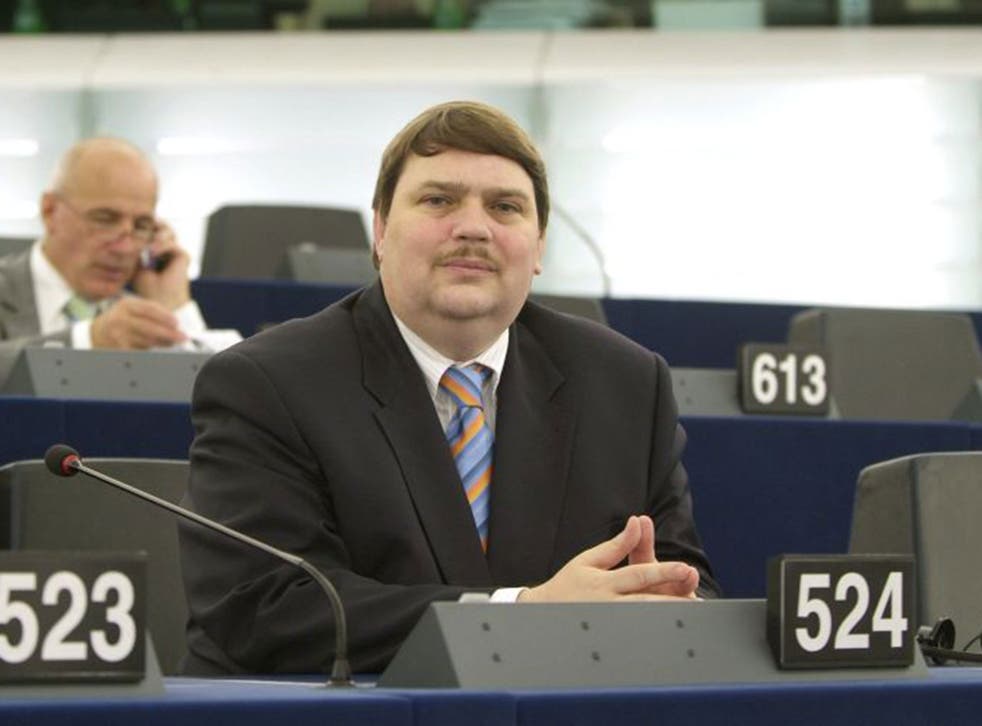 When Bernd Posselt failed to get re-elected to the European Parliament, he simply decided to ignore the election results. One week after his defeat last year, the 59-year-old entered the European Union's legislative building in Strasbourg as if nothing had happened – and has done so, ever since.
The member of Germany's CSU party, a powerful local party which is aligned with Angela Merkel's governing CDU, still participates in parliamentary debates.
Back at home in Bavaria, he holds weekly round tables with citizens to discuss their concerns. Mr Posselt says that he pays privately for nearly all of his expenses. "I often jokingly say that I'm an honorary European member of parliament, but of course I know that I'm not," he said.
As a former MEP, he is allowed access to the parliamentary building in Strasbourg and its committees. However, nobody besides Mr Posselt makes such frequent use of this rule.
"Whereas others go to Mallorca and sit down beneath a palm tree, I travel to the European Parliament on my own costs," he told Der Spiegel. "Europe is the task of my life... and the European unification is way too important to leave it only to career politicians."
Some commentators have applauded Mr Posselt for his determination; whereas others have ridiculed him for his inability to accept defeat.
"I don't understand why this is such a big deal," he said. "Why should I be prohibited from engaging voluntarily? I'm not primarily interested in my career, but in pursuing political goals."
Tory MPs who want to leave the EU

Show all 4
Mr Posselt does not have voting rights in the EU parliament and can only indirectly influence decisions. Asked why he did not simply accept his electoral defeat, Mr Posselt answered: "It wasn't me who lost the election. I simply had an unfortunate place on my party's list of candidates which seemed safe but turned out not to be."
A reporter for the Oberbayerisches Volksblatt newspaper, who visited Mr Posselt in Strasbourg, recently described the oddness of his regular visits to the parliament. "One has to see it in order to believe it... the conference leader passes the floor on to Bernd Posselt who holds a passionate speech about Russia's foreign policy. Applause, pats on his back."
Earlier this year the Russian government put Mr Posselt on a sanctions list and barred him from future entry into Russia.
He could easily become a member of the German parliament but he "would rather work as the doorman of the European Parliament, than as the president of a country".
© The Washington Post
Join our new commenting forum
Join thought-provoking conversations, follow other Independent readers and see their replies