German far-right extremists clash with police in protest outside Dresden refugee camp
The group were protesting outside a new refugee camp to house people fleeing Syria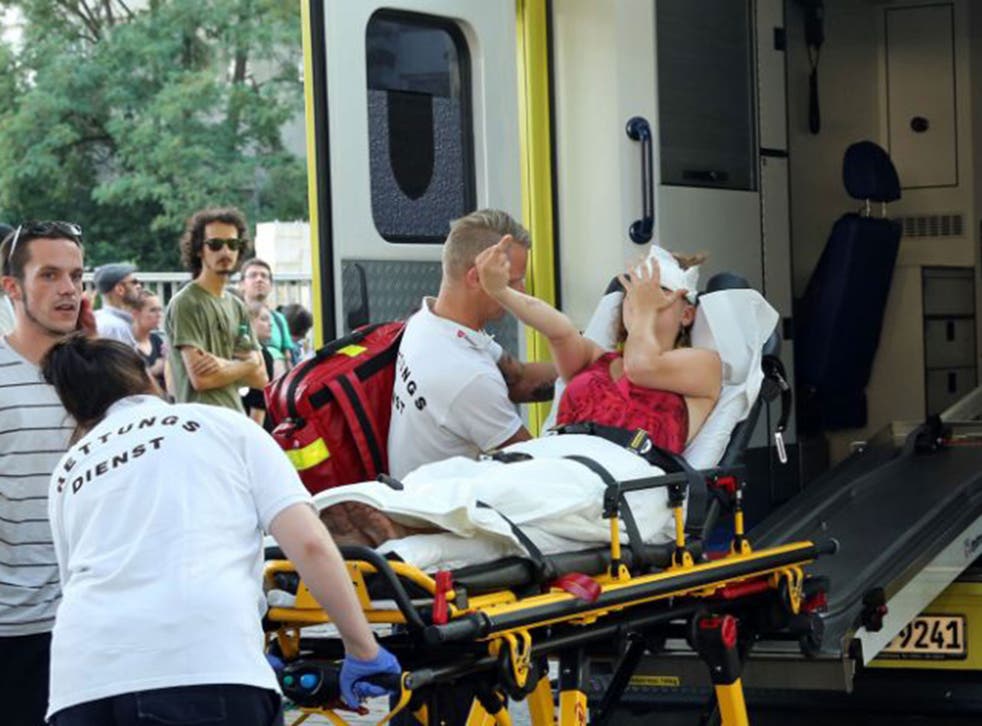 There have been violent clashes between police and a far-right extremist group after a protest against a tent camp for refugees in Germany.
Deutsche Welle reports that demonstrators from the right-wing National Party of Germany (NPD) were protesting in the eastern city of Dresden when the clashes took place. It is reported that stones and bottles were thrown.
Around 200 NPD supporters were present to protest against the installation of the camp, whilst a further 350 people attended as a counter-protest.
The group were protesting against the setting up of a tent camp which is to provide temporary accommodation for up to 800 refugees, many of whom are fleeing violence in Syria.
The camp is being run by the German Red Cross.
Rudiger Unger, state chairman for Red Cross, told Deutsche Welle that the charity was "profoundly shocked" by the incident: "I have never before experienced Red Cross workers being attacked during operations."
There have been rising tensions in Germany between the state and right-wing groups regarding how many refuges have been allowed to seek safety in the country.
In April of this year, a property which was due to house refugees was burnt in a suspected arson attack in the town of Trӧglitz. The town mayor resigned after far-right groups staged a protest outside his house, leaving him fearful for his family's safety.
According to government statistics, the number of asylum seekers in Germany rose by 60 per cent last year. The country has seen a 'visible rise' in far-right activity and xenophobic hate crime in the last year.
Join our new commenting forum
Join thought-provoking conversations, follow other Independent readers and see their replies