German government's plea to ditch 'disgusting' Pegida rally against 'Islamification of Europe'
Attacks on Paris and a German newspaper have heightened existing tensions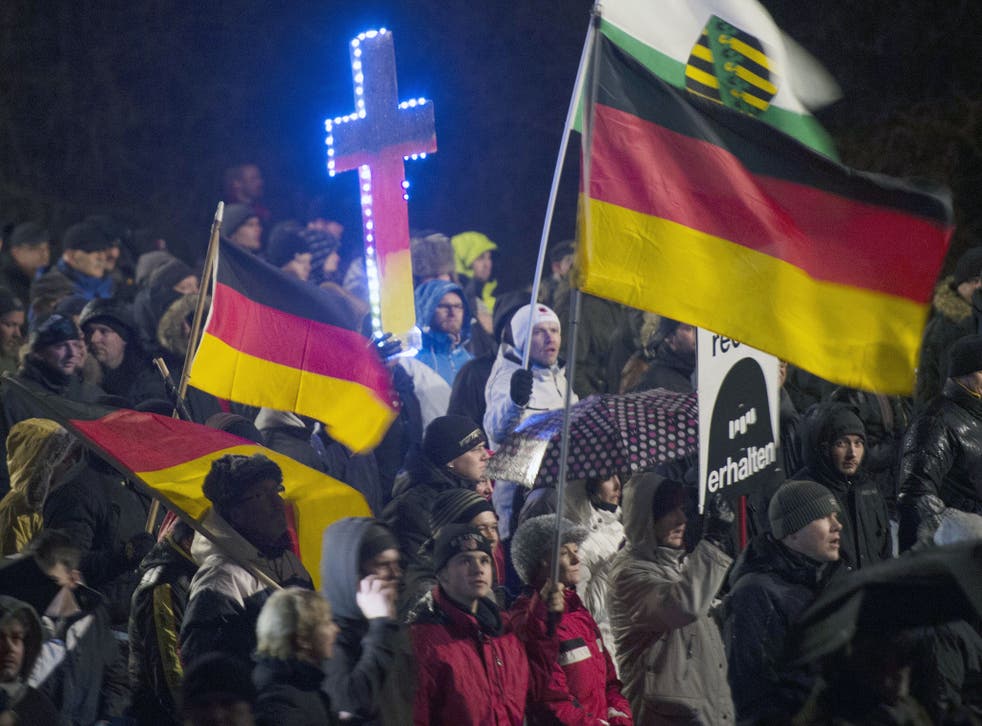 Germany's justice minister is calling on anti-Islam rally organisers in Dresden to cancel their "simply disgusting" protest planned for today out of respect for the victims of the terror attacks in France.
The weekly right-wing rallies are organised by a group called Pegida, or the "Patriotic Europeans against the Islamization of the West" and they often accuse mainstream media of lying about immigration issues relating to the alleged impact Islam has on non-Muslim majority countries.
In pictures: Anti-Pegida protesters

Show all 10
Organisers have called upon their supporters to congregate at 6:30pm this evening at a skatepark on Lingnerallee, around 124 miles (200km) south of capital city Berlin.
They have also asked participants to wear black ribbons to honour victims of the three-day siege in Paris in which three gunmen killed 17 people in total, starting with an attack on satirical magazine Charlie Hebdo. Among those killed was Muslim police officer Ahmed Merabet, 42, and journalist Mustapha Ourad, 60.
Tensions have risen since an arson attack was carried out on the building of the Hamburger Morgenpost in Hamburg, that had reprinted the Charlie Hebdo cartoons that satirise Prophet Mohamed. Documents were set on fire and no one was hurt. Two people, whose identities and backgrounds are unknown, were arrested over the incident and police are investigating whether it is linked to the devastating events in France.
The last Pegida rally saw more than 18,000 attend last Monday. A counter demonstration, that happened on Saturday in Berlin, drew more than 35,000 people to protest against racist and xenophobic views they believe are held by the organisation.
Justice Minister Heiko Maas told newspaper Bild am Sonntag yesterday that the rally should be cancelled, saying it's "simply disgusting" and "hypocritical" that organisers want to commemorate freedom of speech and the victims, some of which were magazine staff and cartoonists, after last week they insulted "lying journalists."
Chancellor Angela Merkel condemned the anti-Muslim demonstrations in a New Year's Eve televised message, calling their organisers racists full of hatred and urging Germans to turn their backs on the movement.
"We have made clear that the events in France, this barbaric terrorist act, are a challenge for all of us, for the values that we advocate, to fight for them," she said, adding that people must differentiate between law-abiding Muslims and extremists.
Join our new commenting forum
Join thought-provoking conversations, follow other Independent readers and see their replies