German parade cancelled due to 'concrete threat' of terror attack
Fears of an attack were focused on a carnival parade in Braunschweig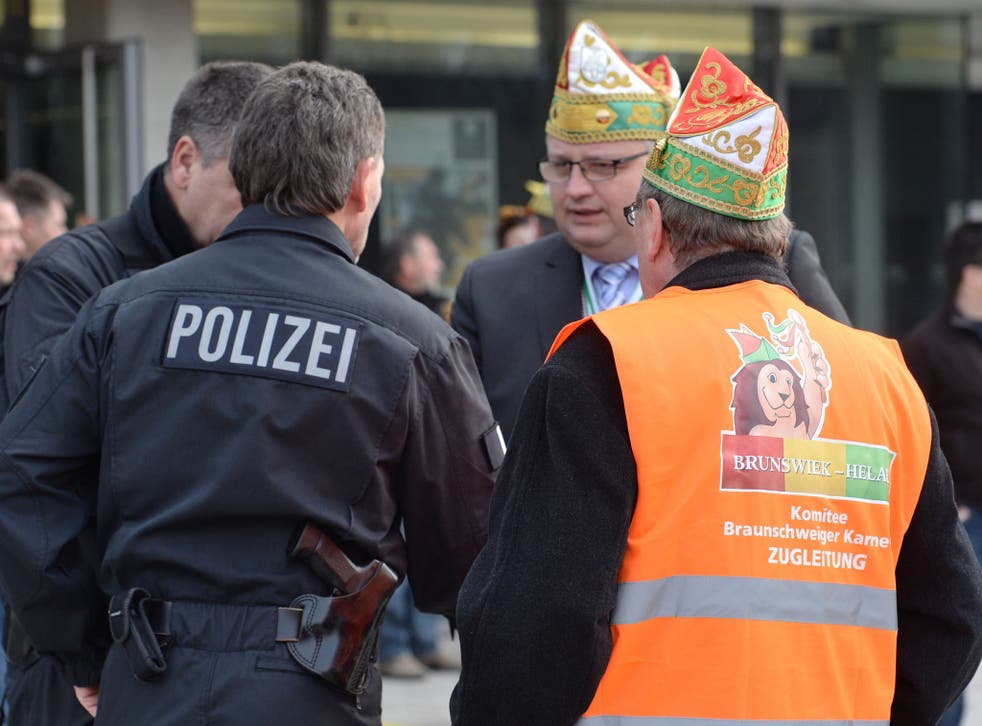 Police have cancelled a carnival parade in the German city of Braunschweig, due to the threat of an imminent Islamist terror attack.
The parade was cancelled just 90 minutes before it was scheduled to begin.
Visitors to the carnival were asked to remain at home, as police received credible information there was a "concrete threat of an attack," spokesman Thomas Geese said.
"Many people arriving at the train station were already dressed up and very disappointed - but we didn't want to take any risks," the spokesman added.
The cancellation comes after police reportedly killed a gunman following two attacks in Copenhagen.
Braunschweig's carnival parade is one of the biggest in northern Germany and draws around 250,000 people each year.
Carnival is celebrated across Germany, by people of all ages, with parades, music, dressing up and dancing.
AP
Join our new commenting forum
Join thought-provoking conversations, follow other Independent readers and see their replies