Germanwings crash: Captain of doomed plane was only 'on board because he changed job to spend more time with his children'
Patrick Sondheimer joined Germanwings 10 months before he died so he could switch from long-haul to short-haul flights, an acquaintance claimed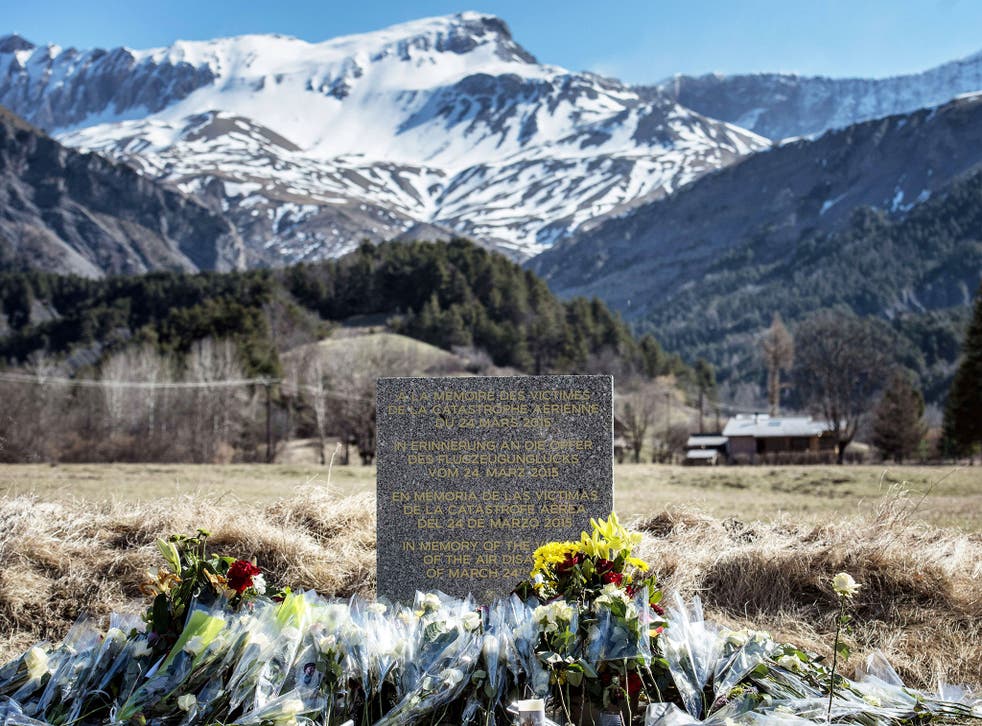 The Germanwings captain who fought until the moment he died to stop Andreas Lubitz downing Flight 9525 had only started flying with the airline because he wanted to spend more time with his family, it has emerged.
Patrick Sondheimer, 34, previously captained long-haul flights with parent company Lufthansa and another of its subsidiaries, Condor, but switched in May last year.
Elke Bonn, who runs a Catholic kindergarten in Dusseldorf attended by his two young children, said he moved to Germanwings to fly shorter journeys that would allow him to spend more time at home.
Ms Bonn, who attended a memorial service at St Margareta Catholic Church, described Mr Sondenheimer as "an outgoing, enthusiastic and helpful man who radiated happiness".
The Airbus A320's cockpit voice recorder revealed his desperate battle to save the 150 people on board Tuesday's flight from Barcelona to Dusseldorf after his co-pilot Mr Lubitz locked himself in the cockpit and set the plane on course to crash into the French Alps.
"Open the damned door" are the last words heard on the recording as he tried to break in with what was believed to be a crowbar.
Minutes later, the plane ploughed into a mountainside at 430mph, killing everyone on board instantly.
In pictures: Germanwings Airbus A320 plane crash

Show all 66
Mr Sondheimer's grandmother, Marianne, told how he had dreamed of becoming a pilot as a young boy, the Mirror reported.
"My grandson is dead and all because of an idiot who did this to his whole flight and killed so many people," she said.
"I just cannot understand it. How could (Lubitz) do this?"
She added: "He was just 34 years old, he went off to be educated so he could follow his dream.
"Now this - I cannot bring myself to watch the news any more, it is too much to bear."
Lufthansa confirmed that Mr Sondheimer joined the company in 2005 and had more than 6,000 hours of flying experience.
A colleague called him "one of our best pilots", who had earned a good reputation in the company and was well-liked for his "wonderful sense of humour".
Mr Sondheimer is known as Patrick S in Germany and his full name, also spelled in reports as Sondenheimer, has not been officially confirmed.
Join our new commenting forum
Join thought-provoking conversations, follow other Independent readers and see their replies