Germanwings crash: Police make 'significant discovery' at home of co-pilot Andreas Lubitz
Officers have taken items away for testing – but said they did not find a suicide note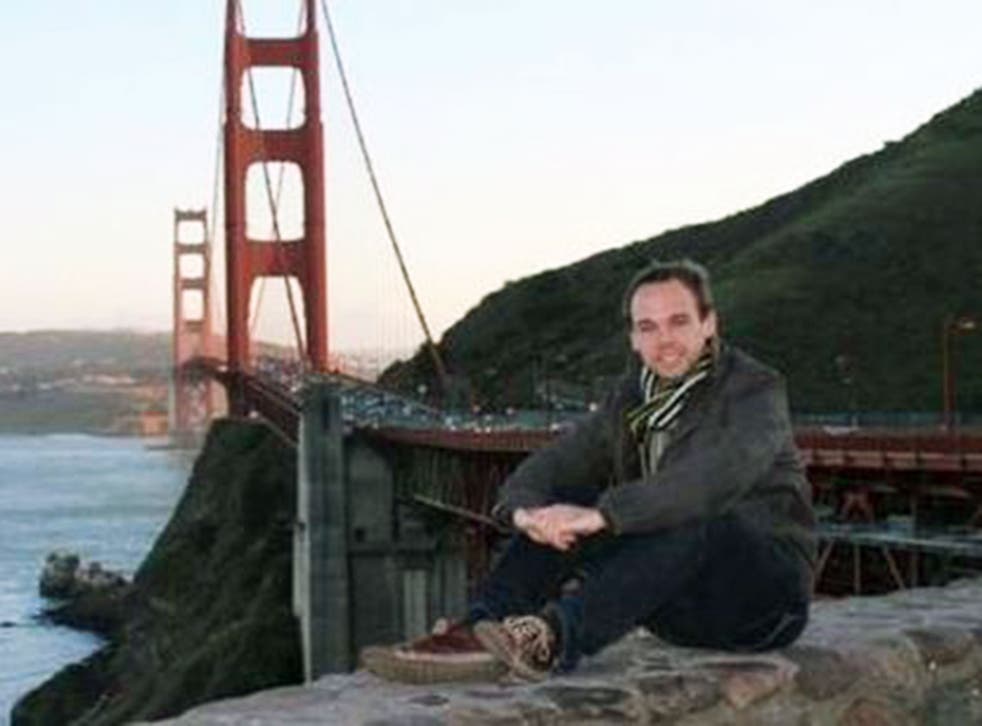 Police searching the homes of the co-pilot who deliberately crashed the Germanwings Airbus A320 in the Alps on Tuesday, killing all 150 people on board, say they have made a "significant" discovery that may provide a clue as to what happened to the plane, according to reports.
German officers searching Lubitz's flat in Montabaur, on the outskirts of Dusseldorf, have taken several items away for testing – but confirmed that the find did not include a suicide note.
Detectives were also seen carrying material away in large blue bags - including a computer - from a property in Montabaur that the co-pilot shared with his parents. He is believed to have split his time between the two addresses.
A man, thought to have been Lubitz's housemate, was led out of the building shielded by police jackets.
"We hope it may give some explanations."
The find comes as German media report that an extended break in Andreas Lubitz's pilot training in 2009 was due to a struggle with depression.
Lubitz, 28, deliberately put the plane into a descent after the captain left the cockpit, French prosecutors said after analysing evidence from the recovered cockpit voice recorder.
In pictures: Germanwings Airbus A320 plane crash

Show all 66
Investigators are focusing on his "personal, family and professional environment" to try to determine why he locked his captain out of the cockpit and reset the autopilot to take the doomed plane from 38,000 feet to just 100ft.
French and German officials said there was no evidence that Lubitz was a terrorist, but have not yet offered any motive.
According to German newspaper Bild, Lubitz was going through a "personal life crisis", while the Der Spiegel newspaper said he had taken a break in training because of "burnout-syndrome".
But friends and acquaintances described him as an "affable" young man who had given no sign of harmful intent.
Klaus Radke told the Associated Press that he saw him last autumn, when he returned to the club to renew his glider licence.
"He seemed very enthusiastic about his career. I can't remember anything where something wasn't right," he said.
Marseille prosecutor Brice Robin said Lubitz had acted "for a reason we cannot fathom right now but which looks like intent to destroy this aircraft".
Matthias Gebauer, chief correspondent for the online edition of German newspaper Der Spiegel, tweeted: "Schoolmates of co-pilot who crashed tell German reporters he took six-months break from flight training in 2009 due to burnout-syndrome."
Earlier, Carsten Spohr, chief executive of Lufthansa, said: "The co-pilot interrupted his training, I would be interested to know why.
"I cannot tell you anything about the reasons of this interruption, but anybody who interrupts the training has to do a lot of tests so the competence and fitness would be checked again."
Lubitz had been employed as a flight attendant when he first tried to become a pilot in 2008 after waiting for eight months, but did not start working as a first officer for Lufthansa until September 2013.
Asked about Mr Lubitz's ethnicity, Mr Robin said: "He was a German national and I don't know his ethnic background. He is not listed as a terrorist, if that is what you are insinuating."
Meanwhile, airlines are changing procedures to ensure two crew members are in the cockpit at all times during flights following the disaster.
The UK's Civil Aviation Authority said it had contacted all UK operators to urge them to review safety procedures in the wake of the tragedy, in which 150 people were killed.
Monarch, easyJet, Virgin Atlantic and Thomas Cook all confirmed they had changed their policies, while Ryanair, Jet2 and Flybe said they already required two crew members to be in the cockpit at all times.
British Airways said it did not discuss "issues of security".
Three Britons were among those on board the Airbus A320 which crashed on Tuesday.
A Virgin Atlantic spokeswoman said: "We always ensure we have the highest safety standards and, while it is our common practice to have two members of our crew in the flight deck at all times, in light of recent events we are now in the process of formalising this to be policy."
An easyJet spokesman said: "easyJet can confirm that ... it will change its procedure which will mean that two crew members will be in the cockpit at all times. This decision has been taken in consultation with the Civil Aviation Authority.
"The safety and security of its passengers and crew is the airline's highest priority."
Monarch said it had revised its flight deck policy so that all passenger flights will require a member of cabin crew to stand in when the pilot or co-pilot leaves the cockpit for any reason.
The airline already practised an "eyes-on" check, when a cabin crew member enters the flight deck to check on the captain and first officer every 15 to 20 minutes.
A British Airways spokeswoman said: "We never discuss issues of security."
In his startling account of the doomed plane's final half hour, Mr Robin said: "I think the victims only realised at the last moment because on the recording we only hear the screams on the last moments of the recording."
He added: "I believe that we owe the families the transparency of what the investigation is pointing to and what is going on, we owe it to them to tell them what happened.
"The families have been informed of everything I just told you."
Additional reporting by Press Association
Join our new commenting forum
Join thought-provoking conversations, follow other Independent readers and see their replies