Germanwings crash: US was close to denying killer co-pilot Andreas Lubitz a flying licence
27-year-old initially lied to American authorities about his depression, report claims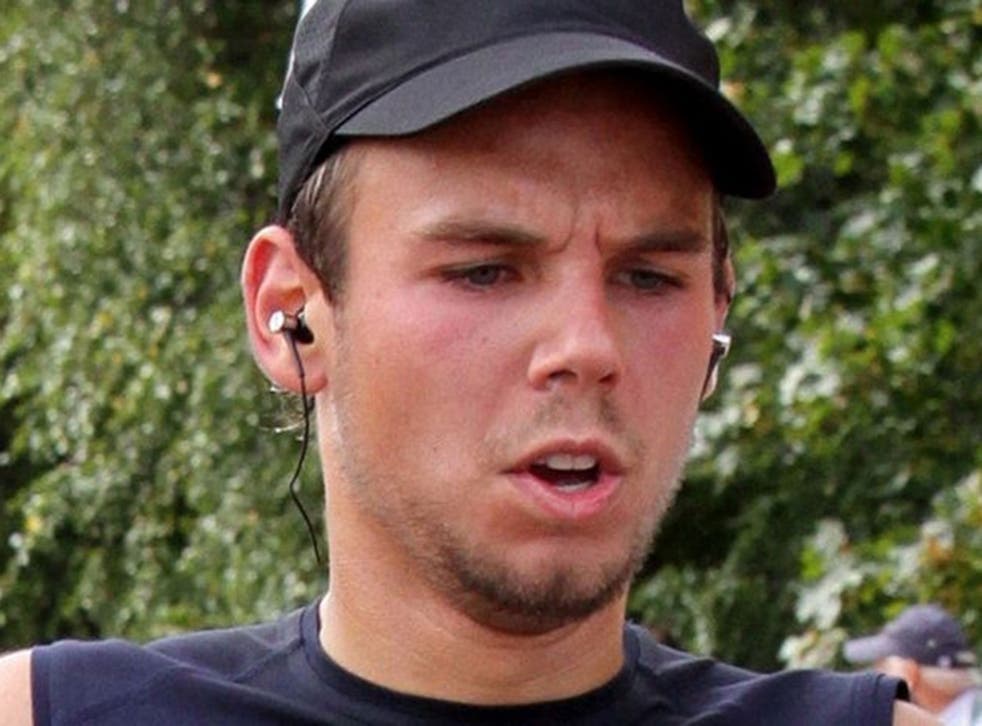 Andreas Lubitz, the co-pilot who deliberately crashed a passenger plane into a mountain in the French Alps, lied about being treated for depression when he applied for a flying licence in the US, according to a report.
The US authorities clearly had concerns about the 27-year-old German's mental health but eventually decided to allow him to train on small planes in Arizona after doctors said he had "completely recovered" from a bout of severe depression.
Documents obtained under Freedom of Information laws in the US by The New York Times also reveal that Lubitz was taking at least two drugs, Cipralex and Mirtazapine. The latter is used to treat major depressive disorders.
Lubitz locked the pilot out of the cockpit of a Germanwings passenger plane last month and crashed it, killing 149 people and himself.
His depressive episode took place in 2009 when he was training to be a pilot with Lufthansa's pilot-training school. The training included several months at a Lufthansa-owned base in Arizona.
In pictures: Germanwings Airbus A320 plane crash

Show all 66
The documents obtained by The New York Times show that in June 2010 Lubitz marked "No" on an US form which asked if he had been treated for a mental health problem.
However a note on his file said his response to this question was "changed from N to Y", meaning No to Yes. It is unclear if a simple mistake was made and what prompted the change.
The following month, the US Federal Aviation Administration's medical certification division wrote to Lubitz saying they were "unable to establish your eligibility to hold an airman medical certification at this time". It requested a "current detailed status report from your prescribing physician" within 30 days.
While Lubitz was given a licence to fly in the US later that month, he was told: "Because of your history of reactive depression, operation of aircraft is prohibited at any time new symptoms or adverse changes occur or any time medication and/or treatment is required."
That decision was made after information about his mental health was supplied by doctors in Germany. He was treated by a psychologist who specialised in treating "children and juveniles", the documents say.
The records indicate that Lubitz's "modified living conditions" resulted in a bout of depression. His use of medication was "tapered" by July 2009 and the apparently successful treatment had "enabled him to develop the sufficient resources for getting on with similar situations in the future".
The "severe depressive episode" was "without psychotic symptoms" and was "in complete remission", the documents sent by the German medical authorities to the FAA added.
They stressed that Lubitz was "completely recovered, there is not any residuum [of his mental health problem] remained".
His internet history showed that he had searched for suicide methods and about the security of cockpit doors shortly before he crashed the plane. He also made searches about medical treatment for depression.
Outwardly, Lubitz appeared to be living a happy life in Dusseldorf with his 26-year-old girlfriend, a teacher.
They had met when they were teenagers working in a fast-food restaurant and reportedly were planning to get married.
And his girlfriend – given a pseudonym, Sabine L, by the German press to protect her identity – had recently told her pupils that she was pregnant with his child.
Lubitz had also bought matching luxury Audi cars for them and the couple had gone on a holiday together.
Sabine L was on her way to the crash site when it first emerged that Lubitz was solely responsible for the crash.
Join our new commenting forum
Join thought-provoking conversations, follow other Independent readers and see their replies