Germanwings plane crash: Andreas Lubitz supporters claim co-pilot has been framed by airline to cover up mechanical failure
Conspiracy theories begin to emerge as investigators continue to search for Flight 9525's crucial second black box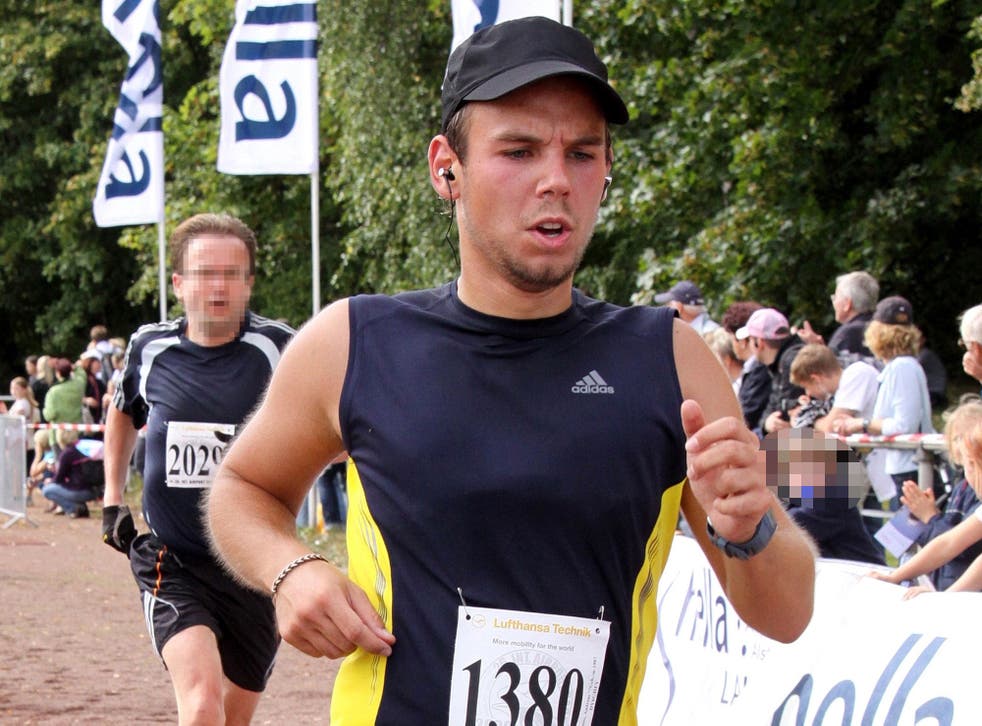 Supporters of the Germanwings crash co-pilot Andreas Lubitz claim he may have been framed as responsible to cover up a major mechanical failure.
A Facebook group that reportedly includes hundreds of people from the pilot's hometown of Montabaur in Germany has been set up under the title "Andreas Lubitz A320, wir sind gegen die Hetzjagd (We are against the hunt)".
In it, friends, neighbours and supporters of the pilot observe that it is "suspicious" that investigators have still found only one of the plane's black box recorders from the crash site.
And they claim that the voice recordings from the one they have found may have been tampered with to reflect badly on Lubitz.
Prosecutors and the airlines involved have said Lubitz's actions must be accepted as the most likely cause of the crash that killed 150 people, and that a probe into the incident will mainly focus on "systemic weaknesses" like cockpit door locks and psychological testing that might have led to the disaster.
In pictures: Germanwings Airbus A320 plane crash

Show all 66
But according to an analysis of the Lubitz support page by Vocativ, some theorise that this line of inquiry is designed to distract from mechanical problems with the plane and make Lubitz "the fall guy".
One hinted that Lubitz's girlfriend might have been paid to say he had once told her he was planning to do something dramatic "so people remembered his name", while another, a Montabaur resident claiming she was a classmate of Lubitz, wrote: "I believe in the innocence of Andy!"
Lubitz's family appear to have requested Google blur out the pilot's former home from its Maps service, a request which has reportedly been complied with under Germany's strict privacy laws.
And at the weekend, the pastor of a Lutheran church in Montabaur said the community there had vowed to stand by the pilot despite the overwhelming evidence against him.
Pastor Michael Dietrich said he had known the 27-year-old since he was a teenager, when he attended religious education, and that he also knew his mother who lived and worked locally.
"I know her and her family," he told the Associated Press. "This does not make sense. It is incomprehensible for me, for us, for everyone who knew her and the family.
"For us, it makes it particularly difficult that the only victim from Montabaur is suspected to have caused this tragedy, this crash - although this has not been finally confirmed, but a lot is indicating that - and we have to face this."
He said there has been no direct contact with Lubitz's family up until now, but he believes they are being supported.
"The co-pilot, the family belong to our community, and we stand by this, and we embrace them and will not hide this, and want to support the family in particular," he said.
"From what I've heard, there were no obvious signs that there is anything in the background that could lead to this," he added.
A spokesperson for Lufthansa dismissed the theories as "rumour" adding that "no one from Lufthansa ever had access to the voice recorder after the crash and before the press conference in France". The airline has said previously that it accepts the account given by French prosecutors at that conference, and has offered its condolences to the friends and families of the passengers and crew.
Join our new commenting forum
Join thought-provoking conversations, follow other Independent readers and see their replies