Germany rejects Greece's demands for $11 billion of Second World War reparations
Berlin argues the matter was settled by previous treaties but Syriza disagrees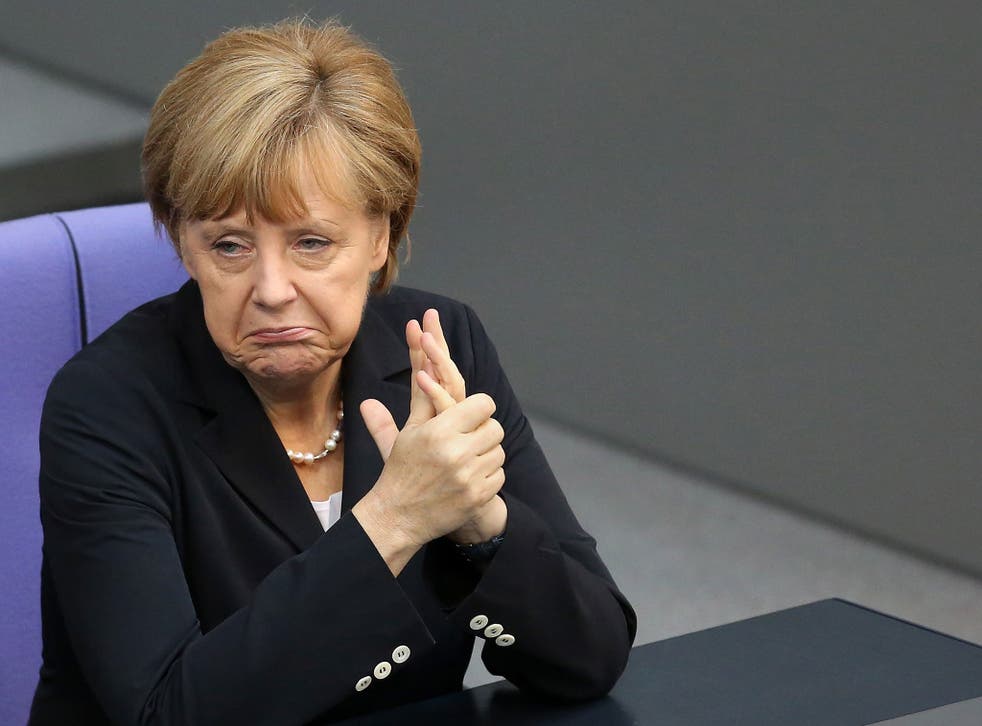 Germany has said a firm "nein" to Greece's request for $11 billion (£7 billion) of Second World War reparations, calling the new government's claims "baseless".
The German foreign ministry and Ministry of Finance said there is "no new position" to discuss on the case, which it believes was closed by previous treaties.
To the federal government, the question of compensation for Nazi injustice and atrocities is "finally settled", according to Bild newspaper.
Greece's Syriza-headed government is demanding compensation for the Axis occupation, when tens of thousands of people were killed or died of starvation, as well as the repayment of a forced loan from Athens in 1942.
But Germany's Vice Chancellor claimed there is no chance of paying Greece the money because a treaty signed 25 years ago had wrapped up all such claims.
"The probability is zero," Sigmar Gabriel said.
The demand for compensation was revived by a previous Greek government in 2013 but not pursued.
Greece's left-wing Prime Minister, Alexis Tsipras, used his first major speech to parliament on Sunday to vow to seek war reparations from Berlin, as well as setting out plans to dismantle Greece's austerity programme and ruling out any extension of its €240 billion international bailout.
Many Greeks blame Germany one of the EU's most powerful economies for its enforced austerity, leading to the revival of the dormant claim against Berlin.
Greece's new finance minister, Yanis Varoufakis, drew a parallel between his country's far-right Golden Dawn party and the rise of Nazism in a bankrupt Germany in the 1930s, suggesting austerity was again fuelling extremism.
His government claims its 476 million Reichsmark loan to Germany from 1942 would now be worth $11 billion, although the Bundestag but the figure in 2012 as $8.25 billion.
Germany denies owing anything more after the 115 million marks it paid in 1960 in one of 12 war compensation deals it signed with Western nations.
But Athens has said it always considered that money as an initial payment, with the rest of its claims to be discussed after German reunification.
The 1990 "Treaty on the Final Settlement with respect to Germany", also known as the "Two plus Four Treaty" was signed by East and West Germany and the Allies shortly before reunification.
Under its terms, the four powers renounced all rights they formerly held in Germany. For Berlin, the document which was also approved by Greece among other nations, effectively drew a line under possible future claims for war reparations.
The issue is a sideshow to the new Greek government's main pledge to renegotiate its crippling debt agreements.
Greece elections 2015: In pictures

Show all 25
Defence Minister Panos Kammenos said that if it failed to reach a desired deal with the Eurozone, it could look elsewhere for help.
"What we want is a deal. But if there is no deal - hopefully (there will be) - and if we see that Germany remains rigid and wants to blow apart Europe, then we have the obligation to go to Plan B. Plan B is to get funding from another source," he told a Greek television show.
"It could the United States at best, it could be Russia, it could be China or other countries."
Mr Kammenos is the leader of Independent Greeks, a nationalist anti-bailout party that is Syriza's junior coalition partner.
Additional reporting by Reuters
Join our new commenting forum
Join thought-provoking conversations, follow other Independent readers and see their replies